To modern workers everywhere,
Last week, Forbes editor Randall Lane issued a warning to corporate America: Don't let the architects and enablers of Donald Trump's spin doctoring into your media departments. "Hire any of Trump's fellow fabulists," he wrote, name-checking Sean Spicer, Kellyanne Conway, Sarah Huckabee Sanders, Stephanie Grisham, and Kayleigh McEnany, "and Forbes will assume that everything your company or firm talks about is a lie."
I'd like to suggest that companies go a step further and not only refrain from employing these people, but refrain from paying them, and others tied to this administration, to give speeches at corporate events and industry conferences.
My plea is not a political one. In politics, you might feel one way and I might feel another on a long list of issues, and that's fine—it shouldn't preclude anyone from joining a speaker's bureau and profiting from whatever wisdom they can share to those who are willing to pay for it. But you cannot be an employer with a credible claim to put people first, to do the right thing, or to value diversity when you buy speeches from former or soon-to-be-former cabinet members who threatened the jobs of civil servants who would not lie for the boss, who appeared to abuse their office for personal gain, or who defended the president when Trump said there was blame "on both sides" at a white supremacist march and counter-protest in Charlottesville, Virginia. And when you benefit from the US rule of law, as all companies operating in America do, you ought not enrich conspirators and yes-men in an administration that sought to override the rule of law, both in our courts and at the Capitol.
I am not a fan of cancel culture; people with ties to this administration still have a right to free speech—and free is exactly what it should be. To pay for it implies endorsement. It implies a finding of value. Regardless of where you fall on the political spectrum, I suspect there is not much that many Trump spokespeople or cabinet appointees can tell you about policy that will still be of much value to companies after Jan. 20.
I'm just one person and I don't expect to have much leverage here. But employees do, and they are increasingly emboldened to articulate—and publicize—their demands of their employers. If your company sees fit to hire any Trump White House veterans, whether for a full-time job or a fireside chat, let us know at work@qz.com.—Heather Landy 
---
Five things we learned this week
Corporate executives turned against Trump and his fellow insurrection enablers. The storming of the US Capitol on Jan. 6 by violent pro-Trump supporters inspired some CEOs to speak up swiftly.
Facts and data are not what convinces CEOs to make systemic change. It takes more than that to get a business leader to go big.
Digital nomads show us how remote workers can find community. It's usually rooted in shared values, rather than employer or industry.
Trump has set the wheels in motion to scrap the H-1B lottery. It's up to Joe Biden to reverse course.
What types of Covid-19 tests could be used to reopen the office? There are plenty to choose from, with some key differences.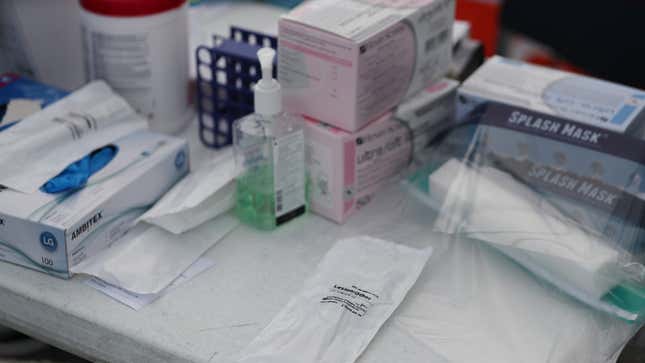 ---
30-second case study
Haven, the nonprofit healthcare joint venture of Amazon, Berkshire Hathaway, and JPMorgan Chase, will fold in February, after three years in operation. Most of Haven's top talent, including its CEO—doctor and high-profile healthcare researcher Atul Gawande, who led the initiative from its inception—had already stepped down in the last several months.
The venture had some  ambitious goals, including lowering healthcare costs, first for the three companies' hundreds of thousands of employees, and potentially for all Americans. But as Quartz's Annalisa Merelli notes, in a country without a national healthcare system, the geographic diversity of the companies' employees was a major challenge, as was, reportedly, the diverging interests of the three companies involved. In the end, Haven had a mission, but never quite a strategy, as Amitabh Chandra, the director of health policy research at the Harvard Kennedy School of Government, tweeted.
The takeaway: "Healthcare is the tapeworm of the American economy," Warren Buffett famously told CNBC in 2018, when presenting Haven. Indeed, the size of the market—fueled by costs exponentially higher than in any other country in the world—continues to expand relentlessly, and is projected to make up 20% of America's GDP by 2028. The results of all this spending are paradoxical: Americans live shorter, less healthy lives than their peers in other countries, while suffering from an epidemic of bankruptcies related to medical issues (an estimated 66.5% of all bankruptcy filings are caused by medical expenses).
The Band-Aids introduced by Obamacare in 2009 made it obvious that the US healthcare system is unsustainable, leaving a hunger for solutions: Perhaps employers could reform what the government wasn't able to. Not this time, though. Haven never explicitly said it would try to cure the tapeworm, but it's telling how many hoped it just might be able to do so.
---
Mark your calendars
The Quartz at Work (from home) workshops are back, and the first one of 2021 is all about how to support workplace morale and motivation. Register for our free virtual workshop on Jan. 21 from 11am-noon US eastern time to learn how you can gain a clear re-focusing of your personal and your company's goals.
---
Quartz field guide interlude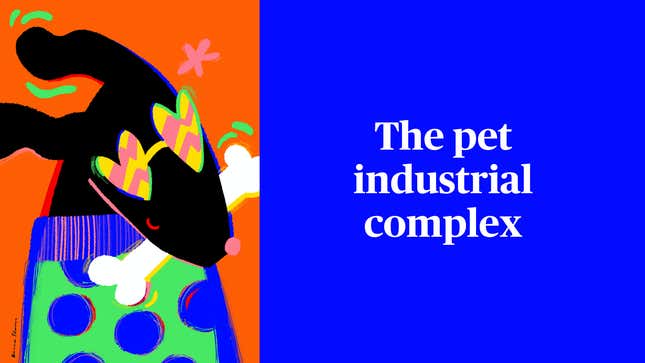 Prakhar Kapoor, a 29-year-old engineer in India, adopted a dog in June to help battle the loneliness he felt in lockdown. But now that companies are slowly bringing employees back into offices, Kapoor is worried about how his two-year-old Labrador will fare without him.
"I have to join the office from Feb. 1, but I am really worried about how Marcus will react to it. He has become so used to my presence and starts crying even if I go out of his sight for 15 minutes," said an upset Kapoor. "I don't know what will happen when I'll be gone for at least nine hours."
Kapoor is far from alone in fretting about the well-being of his furry companion. In India, like elsewhere in the world, humans have been adopting animal companions at higher than usual rates during the pandemic. Now, as life begins to return to normal and they must leave their beloved pets at home alone, they are spending millions in an effort to keep their new family members happy.
Read more in Quartz's new field guide to the pet industrial complex.
---
Words of wisdom
Social capital "is not essential for somebody to become successful. It just makes it a lot less difficult."—Kevin Davis, founder of the student training and mentorship nonprofit First Workings.
---
ICYMI
With winter setting in, Quartz at Work's Sarah Todd feared her motivation to go on daily post-work walks was about to fall off a cliff. A product she heard about on a podcast sounded like an intriguing, low-stakes way to incorporate more exercise into her daily routine without leaving home. So she shelled out $200 (there are cheaper options for those on a budget) and placed her order. Within days, she was convinced: the cleverest lockdown accessory is a mini bike that fits under your desk. Read her full review here.
You got The Memo!
Our best wishes for a productive and creative day and a happy and healthy new year. Please send any workplace news, healthcare ventures, and pet tips to work@qz.com. Get the most out of Quartz by downloading our app and becoming a member. This week's edition of The Memo was produced by Heather Landy, Annalisa Merelli, Sarah Todd, and Karen Ho.