To modern workers everywhere,
One oft-overlooked advantage of the work-from-home era is that it's provided the perfect excuse to let our culinary freak flags fly. When I went to the office every day, I had to consider what my coworkers would think of my lunches, and so I tended toward meals that wouldn't raise eyebrows: Trader Joe's frozen palak paneer, lentil soup, leftover roasted vegetables.
Liberated from prying eyes and questions of portability, the past year has been a time of experimentation. When noon rolls around, I've frequently found myself turning to spaghetti pancakes, a favorite of my latchkey-kid childhood that involves frying up a mixture of noodles, eggs, and parmesan into perfectly crispy comfort food. For a snack, I'll whip up a bowl of banana mash, a creamy and protein-filled dish in which I use a fork to blend a banana with a spoonful of peanut butter and a glob of honey.
On the subject of bananas, my editor recently shared her own workday treat, a recipe in which discs formed from overripe bananas, oatmeal, cocoa powder, and cinnamon are baked in the oven, resulting in a healthy snack that is not exactly a cookie, but at least reminiscent of one. Meanwhile, economist Tyler Cowen notes that pandemic life has introduced him to the pleasures of eating an early lunch as a way to inject a bit of excitement and variety into his day: "The early cooking of a hamburger does indeed provide that break in routine, and with lunch at 11, why do I need breakfast anyway?"
As the accelerating vaccine rollout makes the prospect of returning to the office increasingly concrete, some remote workers may soon have to bid adieu to their eccentric daytime dining habits. But it would be a shame for our creative lunches and snacks to be lost to the sands of time. —Sarah Todd 
Let us know about the strangely satisfying work-from-home dishes you've come up with by hitting the button below, and your response may be featured in a future edition of The Memo.
---
Five things we learned this week
Celebrity gossip can help overcome a fear of public speaking. The president of Barnard College reads Us magazine before giving a big talk to avoid "paralysis by analysis."
New PPP loan rules are good news for US freelancers, contractors, and sole proprietors. These workers can now calculate their eligibility using gross income, making the loans far more generous.
Alphabet's Sundar Pichai tops a new list of the 10 most overpaid CEOs. The heads of Intel and Walt Disney also made the list.
Women are more likely to have regrets about love than work. The reverse is true for men.
Google HR has a habit of recommending medical leave to people who report discrimination. Diversity and inclusion experts say this is a common tactic to avoid taking action.
It's a fact!
Taking a stroll is an excellent way to decompress during the workday. But as the recent McSweeney's humor column "I'm a Short Afternoon Walk, and You're Putting Way Too Much Pressure on Me" points out, we probably shouldn't expect 20 minutes of outdoor exercise to be our sole salvation from overwhelming stress. "I'm the singular effort you make to maintain your sanity, and your sole means of experiencing joy, hope, and happiness," the short afternoon walk complains. "It feels as if I'm your lover, friend, and therapist all wrapped into one, and frankly, it's making me uncomfortable."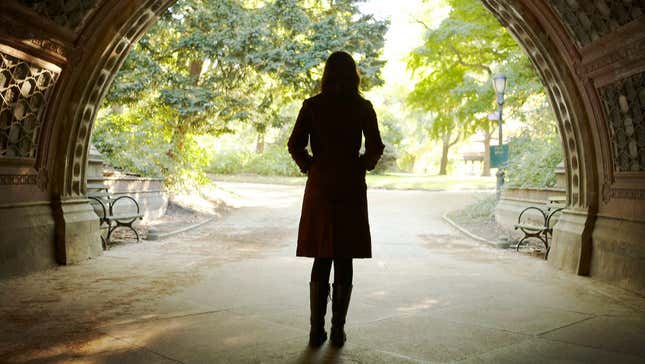 ---
How do we bring women back to the workforce?
Join us on March 10 at 12pm US eastern time, for the inaugural episode of a new Quartz event series—Make Business Better—to explore actionable policy solutions and what companies can do to support women's re-entry to the labor market. Quartz editor in chief Katherine Bell will speak with Minnesota senator Amy Klobuchar, Path Forward executive director Tami Forman, and Wonderschool co-founder Chris Bennett. Register here.
---
30-second case study
Dathive Mukeshimana, 31, joined ride-hailing and delivery company SafeBoda in Kampala, Uganda two years ago in search of more stable income, and after exploring opportunities in both the formal and informal sectors.
"I tried difficult jobs: mobile money, restaurant. I tried [a] salon, but [it] was not profitable," Mukeshimana says. "So that is why I decided to join motorcycle riding because I can get more money to feed my family."
As one of only a few female riders for SafeBoda, Mukeshimana has found that the gig economy offers her pay and opportunities that she couldn't find elsewhere. The same is true for Anastestia Onyekaba, a self-taught frontend developer in Lagos who says the gig economy has allowed her to avoid some of the more systemic discrimination she experienced while applying for other jobs.
"In some companies when you try to apply, and you tell them your skills, they actually doubt that you can do it and have you do a test," the 24-year-old Nigerian tells Quartz Africa. "I know this because one of the companies I applied to, my friend, a guy, applied too and he did not have to do any test."
The takeaway: Women in Africa are benefitting from the gig economy's low barrier of entry, and the flexibility and autonomy it offers, as Tolu Olasoji writes for Quartz Africa. But long-standing gender disparities are also manifesting themselves in digital platforms. Mukeshimana, for example, can't work as late as her male counterparts on the ride-hailing app because of concerns for her safety.
---
Quartz field guide interlude: Will telehealth make healthcare more equitable?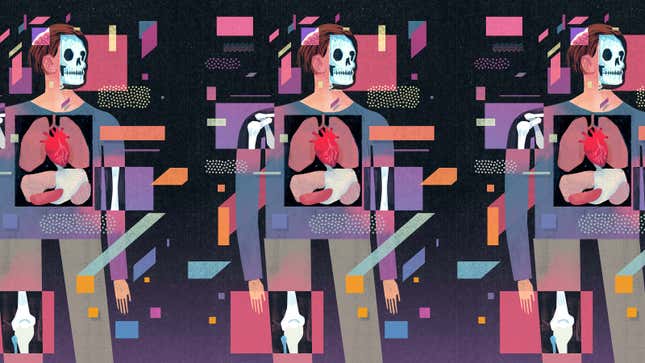 The inability to see a provider, both in urban and rural settings, disproportionately affects ethnic and racial minorities, members of the LGBTQ community (and particularly transgender people), and individuals with disabilities. Often the underserved groups intersect, too—the uninsured or underinsured are mostly non-white, and tend to live in rural areas.
During the pandemic, more people were able to use telehealth to see a doctor. But for telehealth to improve people's health in the long term, it will have to overcome other barriers, such as access to technology, insurance snafus, and more widespread coverage of internet access.
Read more about how telehealth can make healthcare more equitable. 
Not yet a Quartz member? Sign up now for a 7-day free trial.
---
Words of wisdom
"Labeling emotions has an almost immediate effect on their ability to have a grip on you." —Melody Wilding, executive coach and author of the forthcoming book Trust Yourself: Stop Overthinking and Channel Your Emotions for Success at Work
Watch the full video of our March 4 workshop on how not to let emotions get in your way at work, and read a summary of Wilding's best tips.
---
You got The Memo!
Our best wishes for a breakthrough week. Please send any celebrity news, career regrets, and spaghetti pancakes to work@qz.com. Get the most out of Quartz by downloading our app and becoming a member. This week's edition of The Memo was produced by Sarah Todd and Heather Landy.