Hi Quartz members!
Nvidia had a big week in the markets, where it briefly achieved a $1 trillion valuation, and on Quartz, where we wrote about what makes Nvidia's chips so special, why the company's supercomputer could spell trouble for programmers, and how founder and CEO Jensen Huang became known for his leather jackets. Are there other companies you'd love to see more coverage of on Quartz? Let us know.

---
5 things we especially liked on Quartz
🤝 Ceiling the deal. The US finally has an agreement in place to suspend the debt limit, but what does it actually do? For starters, it puts government spending on a trajectory above and beyond what the White House was looking for, without raising revenues, addressing healthcare costs, or doing anything else that would substantially address the country's long-term debt woes. Also, Tim Fernholz warns, it sets up Democrats and Republicans for even more fraught fiscal talks in the future.
📈 The participation award goes to… women. While the covid pandemic drove huge numbers of women out of the US workforce, the percentage of American women in their prime working years who are employed or looking for jobs has snapped back—and in May hit a record high. Nate DiCamillo reads the data as an argument for more pro-women economic policies, as the labor force participation rate for men continues to wane.
🤗 Cute moniker, serious business. In addition to an adorable, emoji-inspired name, Hugging Face, an open-source platform for AI developers, has $100 million of fresh funding, a $2 billion valuation, and heavy use by the likes of Microsoft. Please allow Faustine Ngila to introduce you to the collaborative space where some of the biggest names in artificial intelligence are sharing models for machine learning and natural language processing.
👨‍🏫 Desperately seeking technicians. The coming surge in the US's chip-making capacity will create thousands of jobs, but the skills needed are highly specialized and hard to come by. In Arizona, where Intel and TSMC are among the companies building factories, an enterprising community college system has just the solution: a certification program that graduates students in just 10 days. Michelle Cheng reports on the semiconductor industry's urgent hiring needs and its sudden willingness to dispense with the usual degree requirements.
👩‍👧‍👦 A most atypical mother in jail. In the wake of the New York Times' oddly sympathetic profile of Elizabeth Holmes, and the start of the Theranos fraudster's prison sentence, Annalisa Merelli reminds us that America's prisons are full of far less privileged mothers who are serving time for far less serious offenses and are far more worthy of our pity and attention.

---
5 great stories from elsewhere
🧬 3NA. Some babies these days have three biological parents, due to a form of IVF called mitochondrial replacement therapy. While it's a life-saving medical advancement, it also raises ethical issues. BBC Future explores the debate over whether children have a right to know the identity of a third parent in a world where donor-assisted conception is on the rise.
🏦 Bad loans. Microfinance was once seen as a tool to alleviate poverty, especially in developing countries. But there is mounting evidence that it does just the opposite. A story from The Dial looks at how microloans in Cambodia are further impoverishing working class people, while lining the pockets of the wealthy, with little scrutiny from Western sponsors.
🏖️ Zuzalans. Among the various gatherings of the technorati, the crypto folks have their own gathering: Zuzalu. The two-month assembly in Montenegro that concluded in May involved grand discussions of nation-states for immortals and the probing of philosophy in a five-star hotel sauna. Decrypt reports on the conference antics from Lustica Bay.
🗣️ Pill pushers. The opioid epidemic in the US is a tale of corporate greed—and also corporate language. Current Affairs takes apart the verbal and visual obfuscation used by Purdue and consulting firm McKinsey to increase sales of OxyContin, a highly addictive narcotic. The words they wielded were fluff—but therein lay their substance.
🪨 Skips tips. Skipping stones is an act of rebellion, explains artist and writer Julie Benda. In an essay for Psyche, she provides a step-by-step guide on the activity that is both much simpler and less mundane than one might think. Her advice on getting the right technique: try it "over and over again without much seriousness."
---
🗓️ What to watch for this week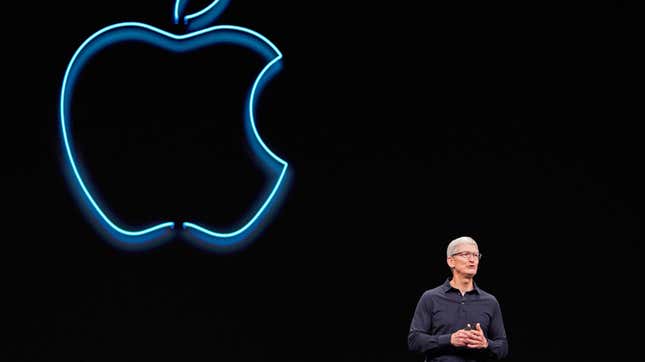 These are some of the events our newsroom will be paying attention to in the week ahead.

Monday: Apple's developers conference begins and runs through Friday. It'll all be online except for parts of day once, which will take place at Apple Park in California
Wednesday: The Tribeca Festival and a potential Mike Pence US presidential candidacy announcement both offer something to screen
Friday: Chinese carmaker Nio reports earnings
---
Thanks for reading! Here's to the week ahead, and don't hesitate to reach out with comments, questions, feedback, emoji-inspired names, and verbal obfuscation. Sunday Reads was brought to you by Julia Malleck, Heather Landy, Susan Howson, and Morgan Haefner.