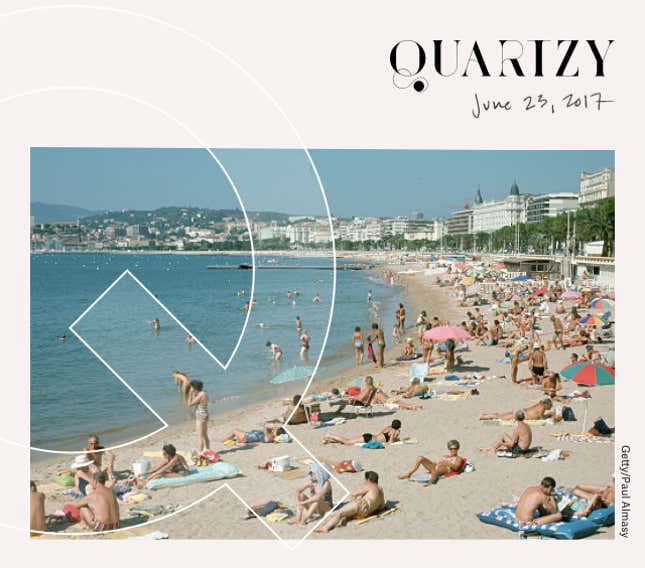 Happy Friday!
I've spent this week reporting at the Cannes Lions festival, an annual confab about media, advertising, and creativity. As the name would suggest, it takes place in Cannes—the postcard-perfect town on the French Riviera. Jason Karaian, Quartz's finance editor, and I have been covering the week's panels, performances, and parties for a daily newsletter. Our days and nights have been packed, with the wee hours devoted to scribbling it all down.
So I was interested to hear Ryan Seacrest—the busiest man in show business, who seemed to be everywhere at the festival—explain how he maintains his "velocity," which he described as his primary strength.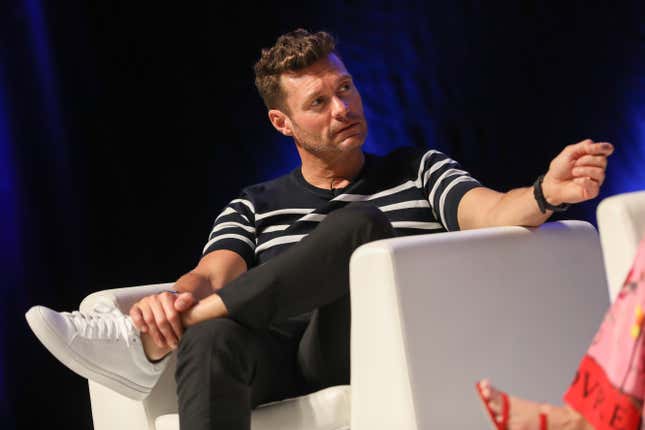 On paper, when I look at my schedule, I feel like I'm working," he said. "When I actually execute my schedule, I don't." He went on to explain, "when I see it, it scares me, and then when I live it, it's okay." In other words: However daunting his day might look in the morning, he truly enjoys it moment-to-moment.
It was a great reminder to keep pinching myself throughout the week—and pausing to appreciate a job you love can be powerful fuel. The yachts and celebs, while nice, were like pictures on a pretty postcard. The real inspiration came from the week's ideas, connections, and conversations—like turning that postcard over to reveal a thoughtful message on the other side.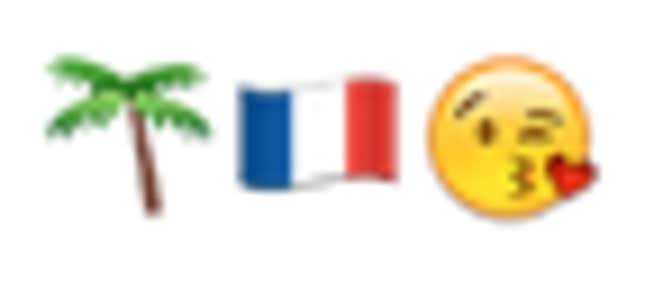 A room of our own. Seacrest made that comment at the Girls' Lounge, a satellite space for unofficial festival programming that became my go-to at Cannes. Shelley Zalis, the founder of a consultancy that helps businesses achieve gender equality, said she started the Girls' Lounge after she felt ostracized at an event where she didn't know anyone.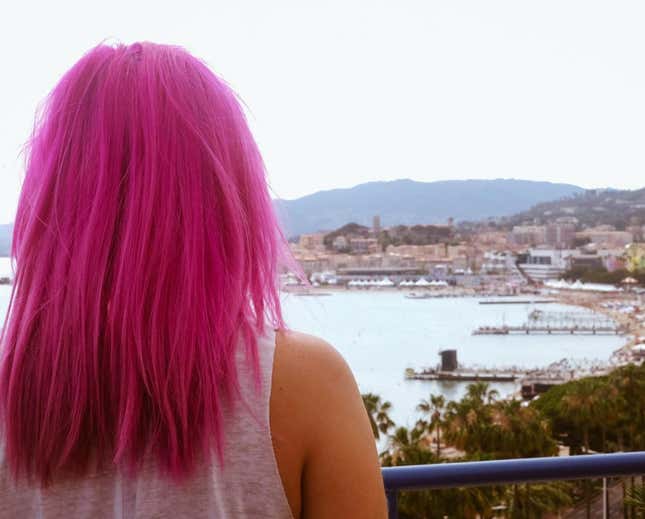 So what began as a refuge for women to recharge at the male-dominated Consumer Electronics Show has become a destination at events, including the World Economic Forum in Davos, South by Southwest, and Ad Week. Regardless of your gender, if you see a Girls' Lounge at a conference you're attending, check out the power of a welcoming, inclusive space created with women top-of-mind.
Sheryl Sandberg's teachable moment. Yesterday at the Girls' Lounge, after Facebook COO Sheryl Sandberg gave a candid talk about about building resilience following the sudden death of her husband, an audience member took a mic to ask her a question.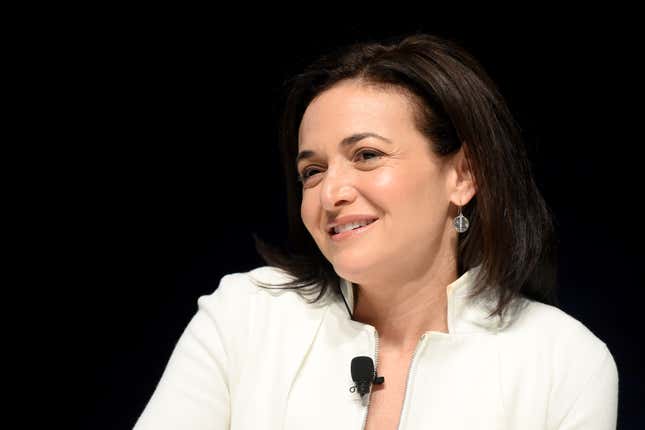 "It's a very intimidating crowd," she said, as she introduced herself. Sandberg interrupted: "Can I take a moment? A teaching moment?" Sandberg proceeded to tell the woman she belonged there, as did everyone else, and acknowledged feeling the same way herself upon arriving in Cannes, a feeling she said a man probably wouldn't have: "I do that too," she said. "And then I adjust."
---
Immersive armchair travel. If you're traveling this summer—or just dreaming of a faraway place—try diving into the books and movies that take place in your desired destination.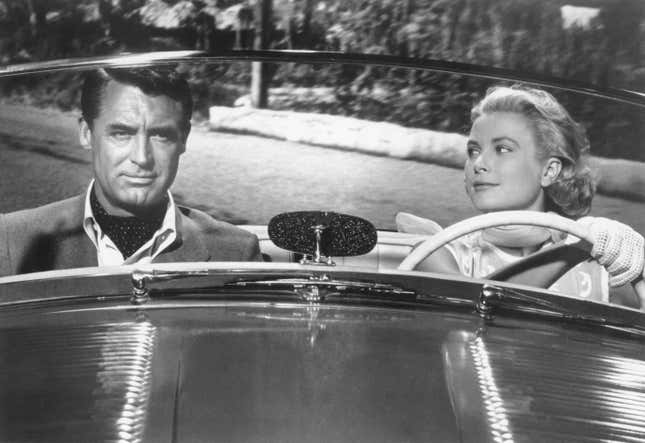 The French Riviera offers many options to recommend: Alfred Hitchcock's To Catch a Thief stars Cary Grant as a retired jewel thief alongside Grace Kelly, a visiting American and heroic picnic-basket packer. It unfolds in Cannes' beaches, villas, and the classy Carlton Hotel—the epicenter of business this week, which still retains the glamour and grandeur captured onscreen.
I also brought two books that take place in the area: I'm midway through M. L. Longworth's Death at the Chateau Bremont, the first in a series of Provençal mysteries to be solved by a bon vivant police chief and his professorial love interest. Crime scenes and clues are treated with the same attention as food and wine, and the result is deliciously light and entertaining.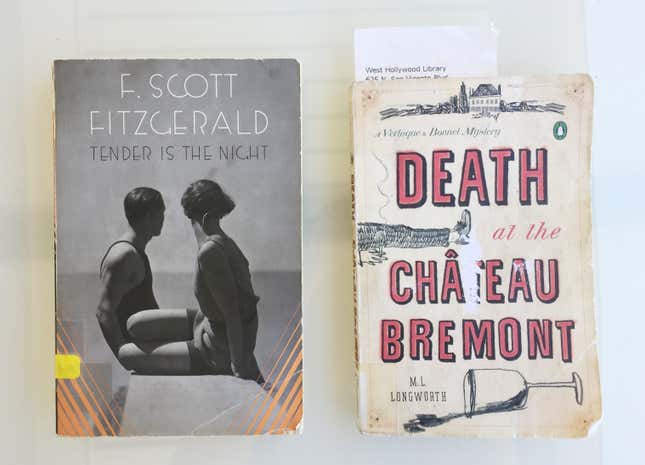 Next week, I look forward to cracking F. Scott Fitzgerald's Tender is the Night, in hopes of vicariously returning to the impossibly beautiful (and equally legendary) Hotel du Cap, halfway between Monaco and St. Tropez.
---
Life imitating art. At Facebook's beachfront mega-cabana, the LA-based artist Alexa Meade created an impressionistic 3-D set, complete with painted props including a surfboard, a parasol, beach chairs, and a live model. Meade invited people to become part of the picture—for Instagram, of course.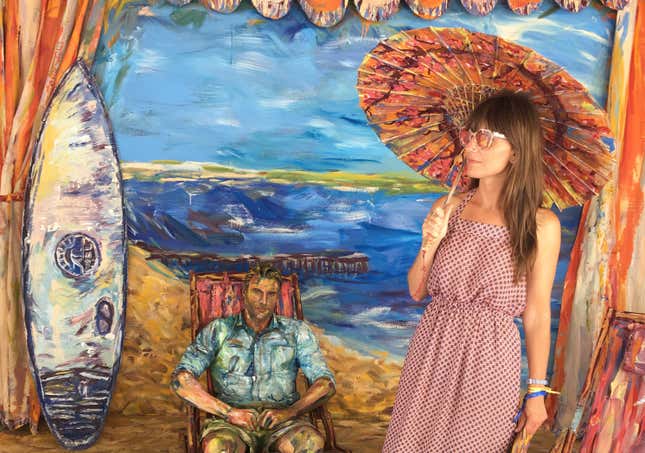 On a panel about wabi-sabi, the art of imperfection, Meade told Quartz editor-in-chief Kevin Delaney that after creating a series of super-photorealistic works, she has come to find more beauty in rough edges and textures. Also: she prefers normal-looking people to professional models—the subjects' imperfections make her work more compelling.
---
Local culture. Water jousting, we have learned, is a thing in this part of France. I will investigate this evening in the old port of Cannes, where these two combatants were captured last Sunday.
I'll be away next week, so you can look forward to an email from the delightful and insightful Quartz editor Sarah Todd.
Have a great weekend!
[quartzy-signature]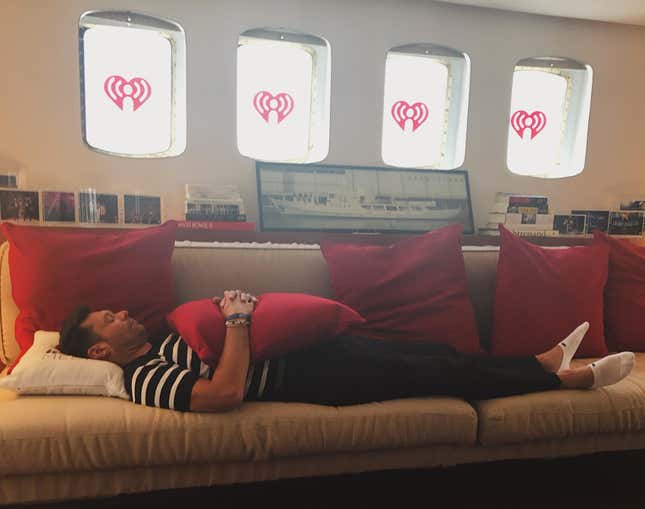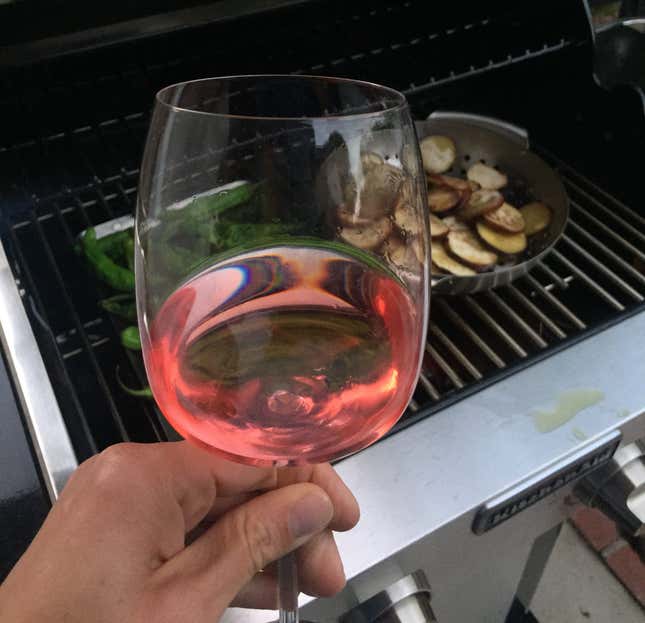 Summer will go fast, and so will this rosé. If you're in the US and would like a reliable reserve of pink potion to get you through the throes of summer, here's a good source: The Oregon-based winemaker Alit—essentially the Everlane of wines—has made a limited-run rosé. The winemaker, based Willamette Valley, says the rosé is the result of lower-impact processes, including irrigation-free "dry farming" and wild yeast fermentation. They'll deliver three for $60—a price Alit explains on its site.

Alit's founder, Mark Tarlov, isn't usually a rosé guy, and he only decided to make this one when a blight forced him to retire a section of his vines. (The grapes for rosé are picked earlier in the season than the ones for red.) But he found himself surprisingly charmed by the process—particularly achieving a lovely watermelon shade of pink. I like the lemony finish, and that it's 90% Pinot and 10% Viognier, giving me the opportunity to pronounce: "Vee-own-yay."