Happy Friday!
I love the lull between Christmas and New Year's Day. I went back to work on Wednesday, but everything feels just a little more quiet, light, and open. Here in LA, it's easier to get a reservation at certain restaurants; the traffic is mellower, and although the days contain the same amount of hours as any other week, it just feels easier to go see Holmes & Watson on a school night. (Haters will hate, but I was on the verge of hysterics for many of the film's 90 minutes.)
For a few days, it feels like there's a little more room to do the things that make us happy, whether that's embarking on a travel adventure, hosting a party, playing with kids or pets, reading books, seeing ridiculous movies, cooking big meals, or just vegging on the couch.
I hope that's what you're up to this week. In the interest of letting us all get back to our respective indulgences, consider today's letter a sort of post-holiday assessment of the gifts that 2018 brought us—an unscientific, non-comprehensive survey of the presents scattered from this year's proverbial stockings:
Michelle Obama's Becoming. The best-selling book of 2018 by the most-admired woman in America is refreshing in its optimism, comforting in its candor, and inspiring in its moral clarity.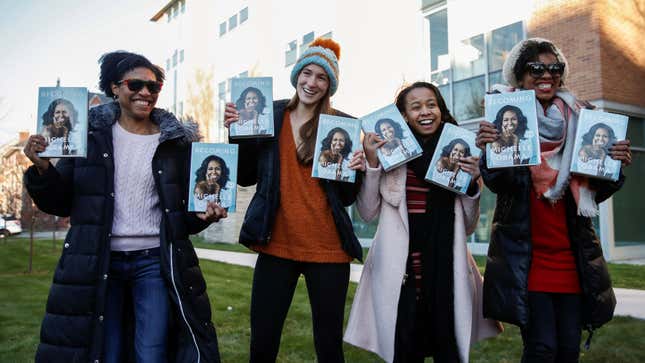 Fanny packs. When was the last time you went out wearing a fanny pack? It's liberating. They're currently fueling one quarter of the growth in the US fashion accessory market. But lest you feel like a fashion victim, Jessanne Collins is here to tell you that a "bum bag" was found on the body of a 5,000-year old iceman: "There is perhaps no better reminder that the particular moment we inhabit is but a blip in the epic sweep of human history than the fanny pack."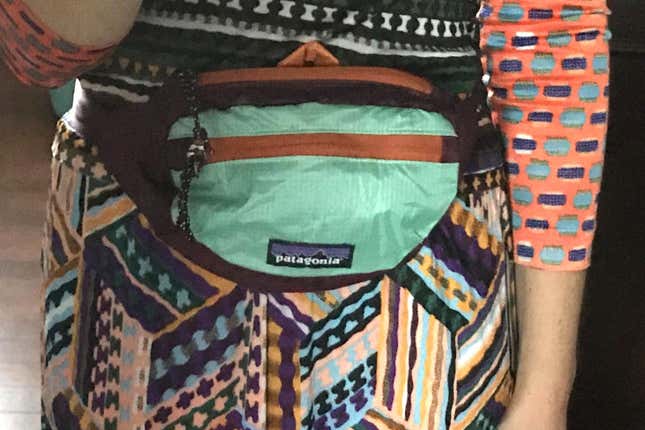 Drawing. Inspired by the book Stick Figures: Drawing as a Human Practice, Anne Quito made the case that we should consider taking up drawing as more of a problem-solving tool than an art; more as a process than a performance. "Think of it as a way of observing the world and learning, something that can be done anytime, like taking notes, jotting down a thought, or sending a text."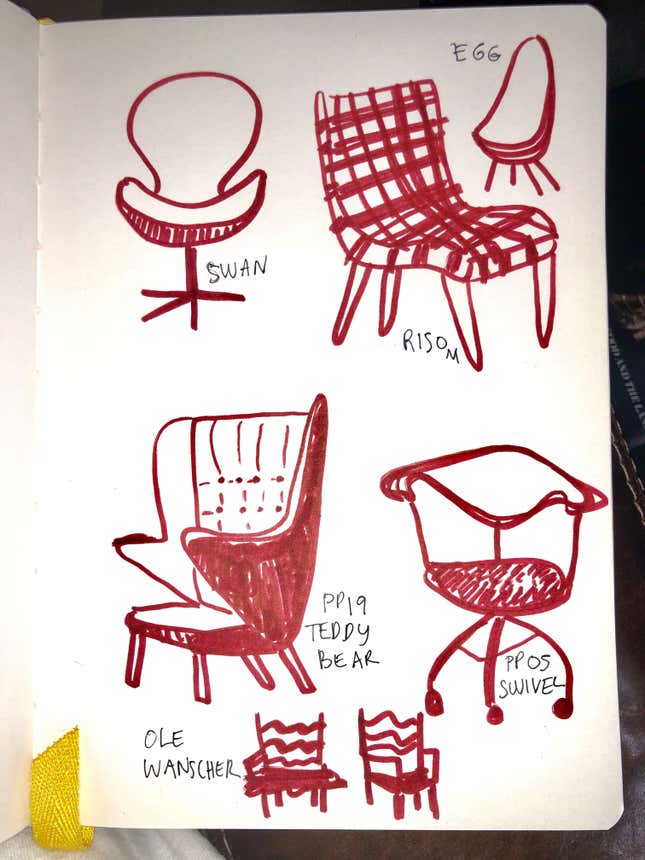 For example, see Anne's recent doodles of the chairs she coveted during a visit to the Danish Design Museum. "Drawing each one makes you retrace (and appreciate) the sculptural and engineering elements in each chair," she says. And it's a lot cheaper than trying to own them all.
CBD. Cannabidiol, the cannabis-derived compound popularly known as CBD, has exploded into the mainstream via tinctures, lattes, vape pens, muscle rubs, and more. The wellness community's enthusiastic embrace of CBD is now worthy of satire. But some of its benefits are proven, and now that US federal agencies are getting on board, it's likely even more stateside consumers will have access to the good stuff in 2019.
Hippie Food. Jonathan Kauffman's culinary history, Hippie Food: How Back-to-the-Landers, Longhairs, and Revolutionaries Changed the Way We Eat, takes a "know it when you see it" topic and traces it back to its roots with affection and aplomb, says Quartz's Annaliese Griffin: "It's full of fascinating tidbits about American food culture. And makes you legit hungry for a vegetarian black bean burger."
Those Alison Roman cookies. These cookies made their debut in Alison Roman's 2017 cookbook Dining In, but achieved peak virility in 2018. The chocolate chunk-studded shortbread cookies are chilled as dough logs before they are sliced and baked, making them a bit like the next-gen World Peace Cookie. Yes, their Instagram fame was a bit much and yes, you will have to buy salted butter and Demerara sugar for the recipe. But don't make the same mistake I did, by resisting their allure for months before finally breaking down and baking them.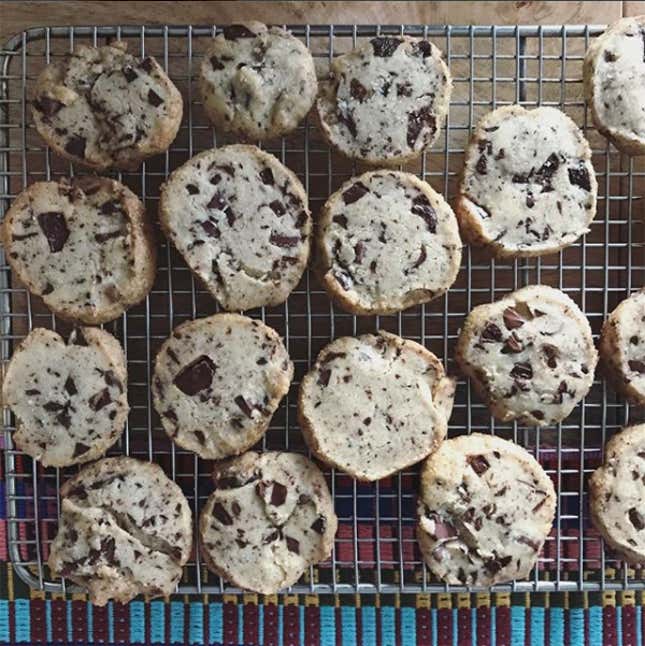 So many soundtracks. Quartz entertainment writer Adam Epstein called 2017 a down year for film scores, but 2018—which Kendrick Lamar kicked off with Black Panther's pan-African anthems—has been particularly strong. There were the ballads and bangers of A Star is Born. And there was a cameo from the theremin, an electronic instrument that uses proximity sensors to create ghostly wails, which Adam describes as the "unlikeliest star" of First Man. (The movie actually stars Ryan Gosling as Neil Armstrong, and it turns out the astronaut himself was a fan of the theremin). It was a beautiful year for movie music, and Adam made you a handy playlist.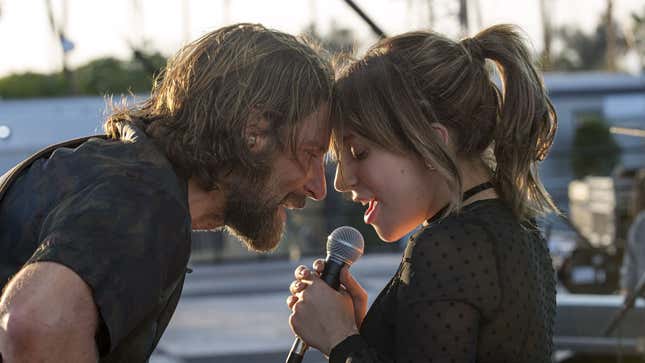 Chilled (out) wines. We took our wine lightly at Quartzy this year. My personal fave was Post-Flirtation, the perfectly chillable Zinfandel-Carignan from California winemaker Martha Stoumen. Annaliese Griffin was all about canned wines—particularly Ramona, a grapefruit-wine spritzer which she calls "canned wine 2.0," and Rosie Spinks would not abide side-eye regarding her proclivity to drop a few ice cubes in her glass last summer.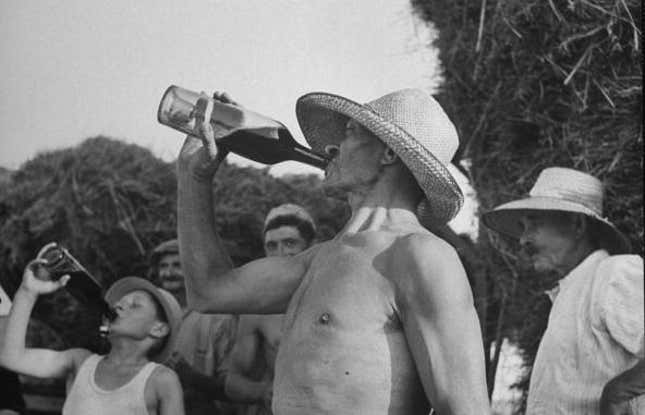 Stretching out. If 2017 was the year of squatting at Quartzy, 2018 was the year of just lying down, ideally in the grass. Rosie Spinks points out that unlike many wellness trends, "earthing" or "grounding" is not expensive, elitist, or time-intensive, and though claims about the practice's health benefits are far from proven, it does make intuitive sense. "Grounding ourselves physically is something that is not only good for our bodies but also for our minds, as a counterbalance to our screen-dominated lives," she writes.
If you can't stretch out because you're reading this from a seat in coach, consider some airplane yoga, comprised of six seat-friendly movements.
Safe travels, happy holidays, and have a great weekend!
[quartzy-signature]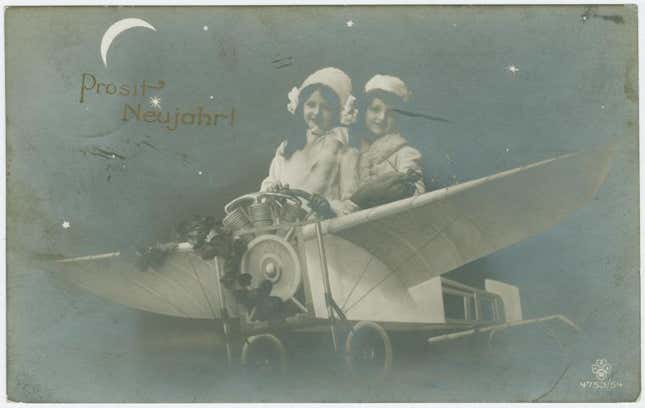 A new way to listen to the Beastie Boys. If you are even a casual fan of the Beastie Boys, consider downloading the audio version of their Beastie Boys Book, which came out in October—especially if you have a long journey this weekend. The band's history has some bittersweet moments, to be sure. The introduction, read by Adam Horovitz (Ad-Rock) is a loving eulogy for Adam Yauch (MCA), who died of cancer in 2012. But the book is also laugh-out-loud hilarious and delightfully off-the-wall at times. It's read by a rotating cast that includes Rosie Perez, Snoop Dogg, Kim Gordon, Bobby Cannavale, Bette Midler, and many more—as well as the remaining Beasties themselves. Rolling Stone just called it the audiobook of the year. I'm only about one-third of the way in, and wished my post-Christmas drive home from Mexico was just a few hours longer.