Happy Friday!
I'm Mike Murphy, Quartz's technology editor, reporting from sweltering New York City so we can talk about the wonderful (and wonderfully confusing) world of the smart home.
Connecting all the gadgets in your house, from your coffee pot to your lights, fridges, stoves, microwaves, and even your plants, can feel magical when everything just works. You can walk into rooms and have them light up just the way you like; have your smart speaker wake you up and tell you your coffee is ready; open your doors with a tap of your smart watch, or control the temperature of your house while sitting on a beach hundreds of miles away.
In reality, though, many of these wonderful devices are frustratingly difficult to set up, and some, like Google's Nest thermostat or the Phyn water monitor, basically require you to become an electrician or a plumber to properly install them. Even when you do get them up and running, these gadgets are often replacing basic tasks that we're really just too lazy to do, rather than changing our lives in any measurable way. Our homes may be less dumb than in the past, but we're a long way from the Star Trek vision of the future.
---
Blame Siri and Alexa. While smart-home gadgets have existed for ages—Lutron has been making programmable light switches for decades—things really started to take off with the advent of the smartphone and the smart speaker.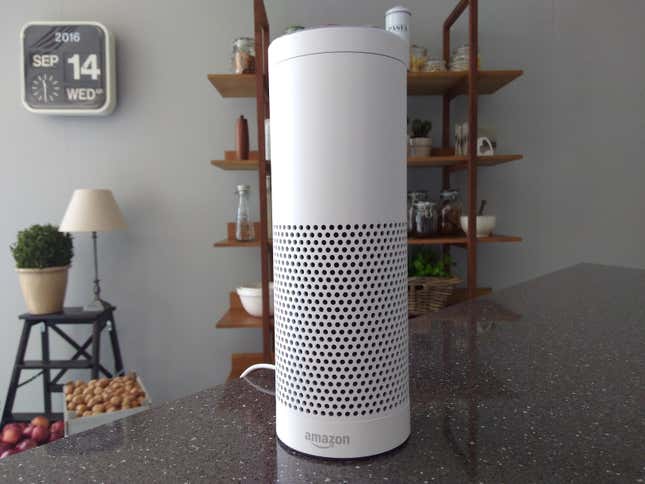 The iPhone, which kicked off the smartphone revolution, helped drastically lower the cost of many of the parts needed to turn regular gadgets into smart ones, and Amazon's Echo, the first widely popular smart speaker, made it acceptable for us to yell at cylinders in our home to do stuff for us when it was first released in 2014. Hundreds of millions of smart-home devices are now being sold each year.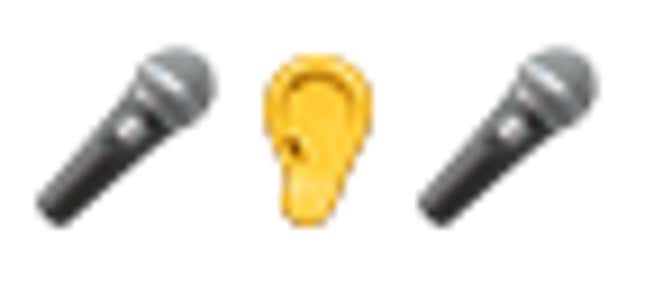 Are they listening? One of the many criticisms of smart devices like the Echo or smart TVs is that they're listening to us and sending information back to their makers. I am here to tell you, categorically, that they are: Products like Alexa or Siri constantly record the world around them, listening for their own name to respond to your queries. Those recordings are deleted every few seconds, but many companies, like Amazon, have a recording of everything you've ever asked Alexa. That's just how they work. Whether they're spying on you, though, is another matter.
---
You can make anything smart. Whether you want it or not, there's an internet-connected version of just about everything these days. There are smart garage doors, toaster ovens, yoga mats, irrigation systems, locks, grill thermometers, baby monitors, doorbells, home-surveillance cameras, fire alarms, pet feeders, mini gardens, and sous vides—to name a few. But be warned: There's no guarantee the companies making these products will be around forever, or even very long, to offer support. More than half of the startups behind the zany connected gadgets I listed in this 2015 article have since stopped shipping or gone out of business entirely.
---
Some devices make more sense than others. Technology should always be making your life easier; if it's not, then it's not doing its job. It should blend into the background, giving you more time to do the things you love. So while some products may be more hassle than they're worth, there are a few things that actually could help out around the house.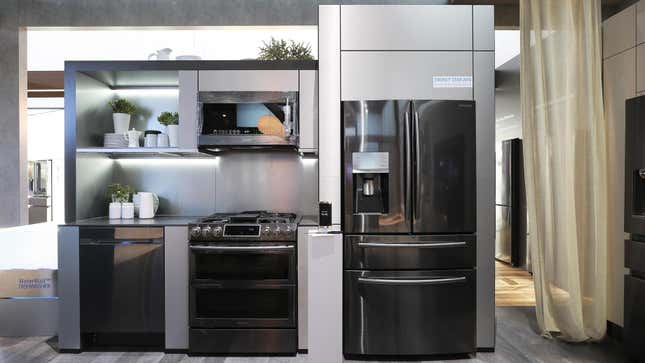 Samsung's smart fridge, which has cameras that make it possible to, for example, check your egg supply from the grocery store, could be a welcome addition to your home. It has a screen on the outside for displaying messages, and can even be used to control other devices in your home. (If you're the sort of person that wants to hold a conversation with their fridge, you can also use it to chat to smart assistants.) Samsung also makes just about every appliance you could ever need.
Similarly, Apple's HomePod, while expensive, isn't quite as aggressive on the eyes as other smart speakers from the likes of Amazon or Google, and the companion Home app has one of the simplest interfaces I've seen for setting up smart gadgets around the house. For smart plugs, I'd go with the Wemo Mini, but remember, setting them up may not be as easy as it seems it should be.
---
If you're looking for something less smart to add to your life, consider the Crock-Pot. It's not dumb, it's just slow. I recently got a slow cooker, and with little more than a heating element and a timer, this simple device has changed the way I cook. For an excellent pulled pork for enchiladas, follow this recipe I've adapted.
[quartzy-recipe]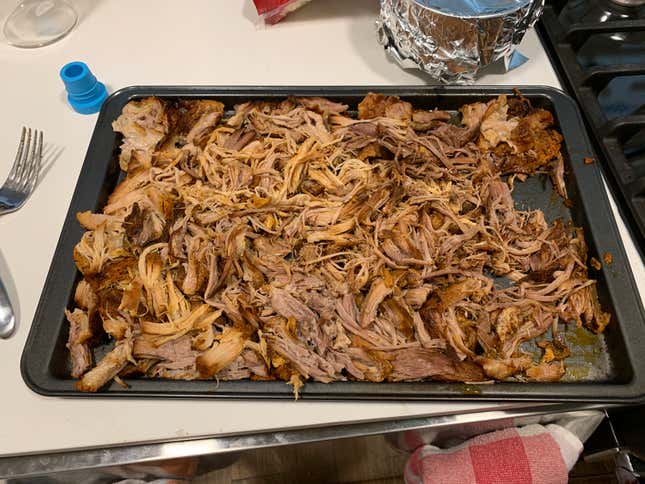 Mix together 3 tbsp paprika, 2 tbsp ground pepper, 1 tbsp kosher salt, 1 tsp cayenne, and 3 minced garlic cloves in a bowl. Then add 1/2 cup hot honey, 1/4 cup red wine vinegar, and 3 tbsp olive oil and stir it well. Cut a white onion in half, place it in the cooker along with about 3 pounds of pork shoulder, and pour your mixture on top. Set your device to low, and cook for eight hours, or until the pork can be easily shredded with a fork.
Now just find a smart robot to make you a cocktail and you should be all set.
Have a great weekend!

It seems like just about everyone is getting a reboot these days. Once a staple of 90s Nickelodeon lineups, Rocko's Modern Life is now back as a 45-minute special on Netflix. The special maintains the zany, warped animation style and feel of the original show, but deals with many of the idiosyncrasies of daily life in the 2010s that would have felt absolutely insane to someone in the mid-90s. It might be a welcome bout of sanity for anyone trying and failing to set up some smart plugs this weekend.