Quietly, Samsung may have just ushered in the era of the truly connected home.
At a splashy event in New York on Wednesday (March 29), the company pulled the curtain back on Bixby, its new digital assistant that can understand contextual questions, and control internet-of-things devices. For now, it will only reside in its new Galaxy S8 smartphones, but in the future, the company confirmed that it plans to bring it to just about every electronic device it produces—something it explained to Quartz in detail at this year's Consumer Electronics Show.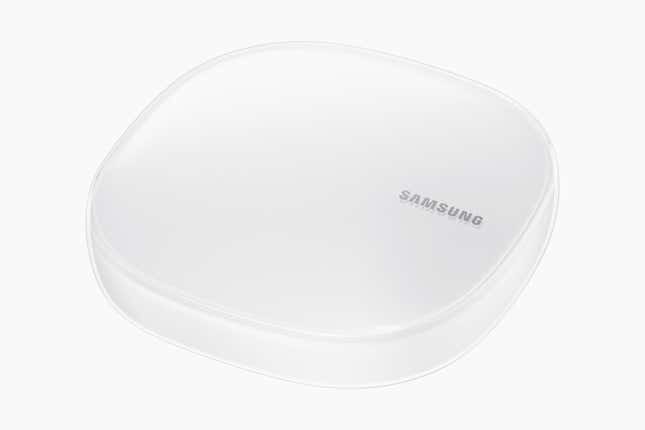 Another device Samsung unveiled was a wifi router, called the Samsung Connect Home. Looking exceedingly similar to other routers on the market that aim to blanket your home in internet connectivity, the Connect Home is also meant to act as a gatekeeper for all the internet-connected devices in your home. It can monitor the internet activity of any tablet, phone, or computer, but it also works as a go-between for IoT devices made by Samsung, Ring, Philips, Netgear, and other manufacturers, and you. Through Samsung's new Bixby assistant, you can theoretically speak to your phone, and have your robot vacuum cleaner head out on its daily mission, or ask it to show you what the inside of your fridge looks like (did you remember to pick up milk yesterday?), and the Connect Home will be able to complete all these tasks for you, regardless of where you are.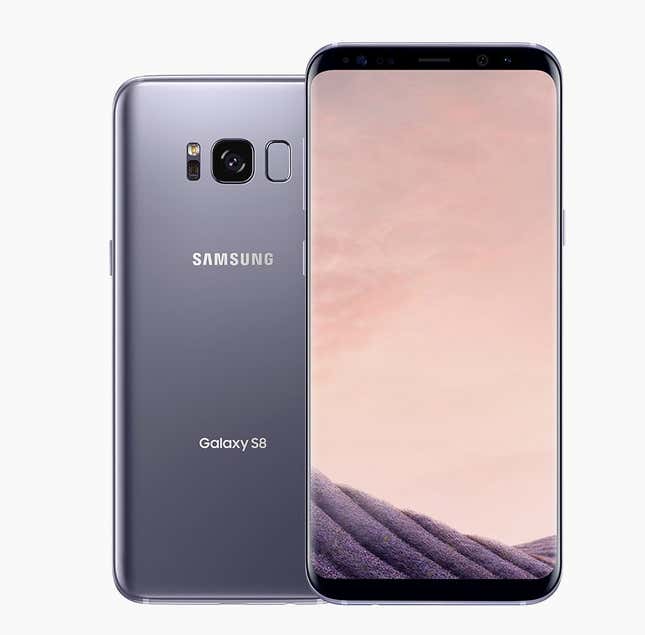 It's not a wildly new proposition—Apple's Siri and Google's Assistant both have some ability to send out commands to IoT devices. And millions bark orders at technology through Amazon's Echo every day. But arguably no other company in the world has the scope that Samsung has. Samsung is one of the largest producers in the world of smartphones, televisions, and many of the white goods around the home.
It makes fridges, ovens, washing machines, microwaves, air conditioners, and vacuums. It makes computers, tablets, laptops, stereos, and VR headsets. Right now, it sells versions of most of these that connect to the internet. Earlier this year, Samsung announced that it would soon only produce TVs that could connect to the internet.
In Samsung's vision of a perfect world, its consumers would use a Samsung phone to control their Samsung TV, run their laundry through Samsung machines, and cook dinner on Samsung appliances.
While this may seem like a Samsung boardroom fantasy, but there's some rationale to it. Millions of consumers have purchased iPads, Apple Watches, AirPods, and all sorts of other Cupertino-designed electronics and accessories because they've bought into Apple's design ethos—or because they thought they'd be necessary companions for Apple's computers, and the iPhone. These devices have locked consumers into Apple's ecosystem.
Samsung is pushing ahead on design, especially in mobile and televisions, arguably more than Apple is right now. It's entirely possible that if consumers find utility in internet-connected versions of the stuff they're always going to need (the fridge is unlikely to be disrupted anytime soon), that they'll see the benefit of buying into a single ecosystem where every device knows how to speak to each other.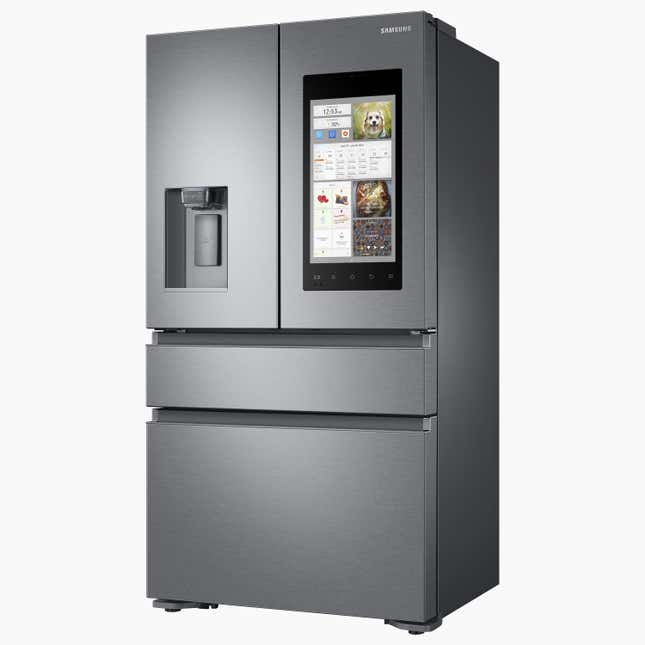 In the near future, Samsung envisions Bixby being available on all of its internet-connected products. You'll be able to ask your washing machine to start the oven, or your fridge to turn on the air conditioner, because you'll be talking to the same Bixby on any of these devices. While that's an enticing idea in theory, where everything runs seamlessly, and Samsung can diversify its revenue away from smartphones and component sales, there are all sorts of issues that could hamper that reality.
Samsung's last major smartphone release before Wednesday, the Note 7, had to be recalled globally for catching fire, as a result of multiple production issues. A line of washing machines also had exploding issues late last year. Is consumer confidence in Samsung's quality high enough right now for people to deck out their houses in its products?
Even if they're not exploding, are all these devices going to work as seamlessly as we'd hope? Owners of Google's Nest thermostats have been left freezing because of software bugs. What happens when the same system is controlling every electronic device in the house? Will you not be able to cook dinner because your washing machine needs a firmware update? Samsung's own attempts at operating systems (it relies on a modified version of Google's Android for its mobile devices, Oculus's setup for its VR devices, and its own Tizen system for smartwatches and TVs) have not always been met with positive reactions, but they seem to be getting better. However, more devices running on unified systems means more chances for headaches—the latest version of iOS doesn't run nearly as well on an iPhone 5 from 2012 as it does on a brand-new iPad Pro, for example.
Whether Samsung can actually pull off the first truly connected home remains to be seen, and may largely come down to how Bixby, the Galaxy S8, and Samsung Connect Home are received. But for now, Samsung seems content jamming processors and wifi radios into just about everything it produces.