Happy Friday!
This is Quartz fashion reporter Marc Bain coming to you live from beneath a pile of clothes.
Used clothes, to be specific. Except for a few essential items—socks, underwear, t-shirts, and sometimes jeans—most of the clothing I buy is used. Maybe that sounds unusual for a fashion reporter, but as my colleague Sangeeta Singh-Kurtz has pointed out, buying used isn't what it used to be.
In the past decade, an industry of e-commerce companies selling preowned fashion has flourished, making available a huge selection of clothes spanning a range of brands, styles, and price points. I first started shopping this way when I was learning about fashion and reading online forums that offered members buy-and-sell marketplaces. They let me grab pieces from old designer collections and bargains from new ones, along with eBay and a few Japanese sites, such as Yahoo! Japan Auctions and Rakuten. (The Japanese approximation of "Dries Van Noten," in case you're wondering, is ドリスヴァンノッテン.) Today, I have more options than ever.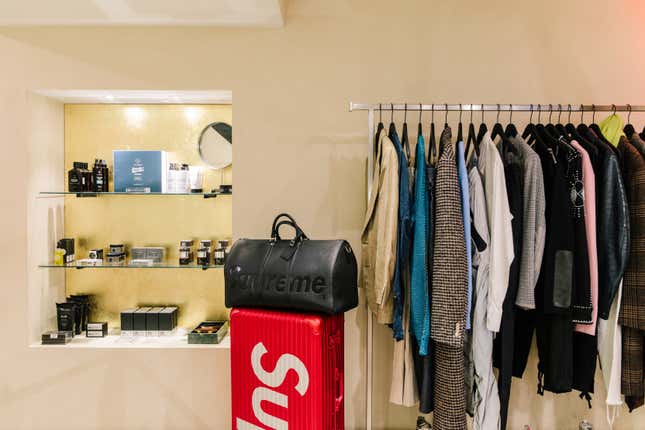 Sustainability was not part of my calculus then, but it is now. As a reporter, I'm constantly reading about the strain fashion is placing on the environment. Buying used on its own won't solve the problem. But it helps extend the life of clothes already in circulation.
I also prefer shopping this way. The items I do buy feel special to me, as if each were one-of-a-kind. And there is such an immense volume of used clothing available that basically any item I need or want I can find preowned.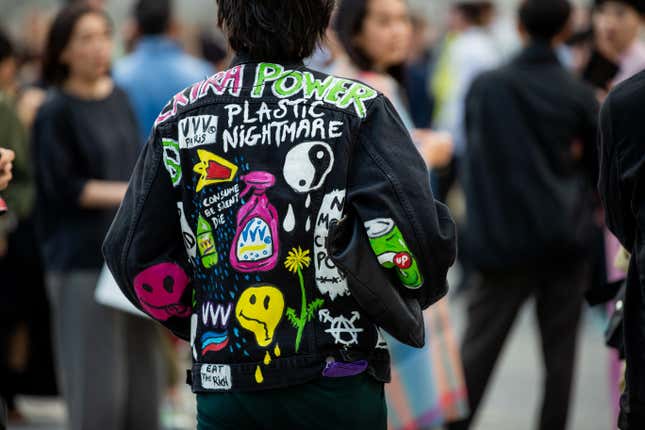 ---
The "recommerce" revolution. Between 2009 and 2011, several of today's top online fashion-resale specialists sprung up. Others have followed since. These businesses can operate very differently, though. Here's a quick primer to help you navigate some of the major ones.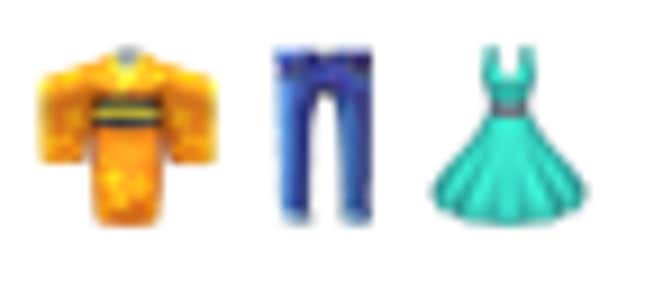 Like a fine wine. One of the pleasures of buying secondhand is getting items that have improved over time. Granted, most fast fashion and mass-market stuff out there won't. But certain items, such as leather jackets, denim, and heavyweight cotton fleece can develop a character and patina that's just not present when they're pristine.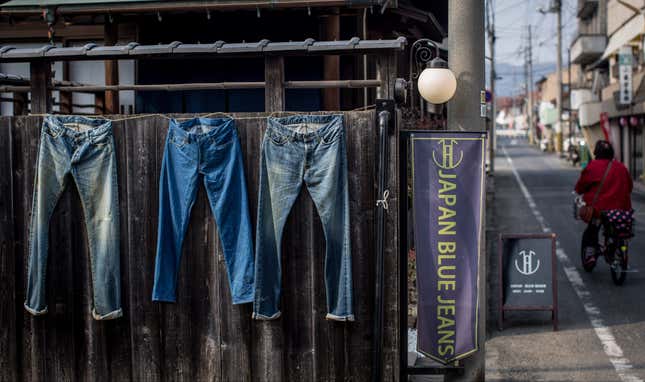 The appeal is in the history it suggests and signatures of time passed, a notion captured in the Japanese concept of wabi sabi. It's notoriously difficult to define, though Andrew Juniper gives his personal interpretation in his book, Wabi Sabi: The Japanese Art of Impermanence:
"Wabi sabi is an intuitive appreciation of a transient beauty in the physical world that reflects the irreversible flow of life in the spiritual world. It is an understated beauty that exists in the modest, rustic, imperfect, or even decayed, an aesthetic sensibility that finds a melancholic beauty in the impermanence of all things."
---
How to shop online. It can be tough to judge what an item will look like in person and how it will fit when you're buying from resale sites. Not all accept returns either, so always be sure to check. To avoid a bad purchase, here are a few tips:
Get familiar with some favorite brands. When you know a brand well, you have a better sense of its style and whether the clothes are likely to fit you. It's much easier to gauge what will work for you than if it's from an unfamiliar label.
Know your measurements. Measure clothes you already own that fit the way you like. On shirts and jackets, for instance, measure the width across the shoulders and chest, and the length of the sleeves and body. On pants, measure the waist, the inseam, and the opening of the leg at the hem. For dresses and skirts, measure the bust, waist, and hip widths. Compare these measurements against items online to reduce the chance of ending up with something that doesn't fit.
Buy only when it's something you really need or want. If you're shopping without a return policy, the risk of an item not working can be a good deterrent against impulse buys. (So is setting a personal price floor.) Resale's growth has made it so you can more easily resell it yourself to recoup the expense, but you could lose money and time on the deal. Consider carefully whether the reward outweighs the risk.
---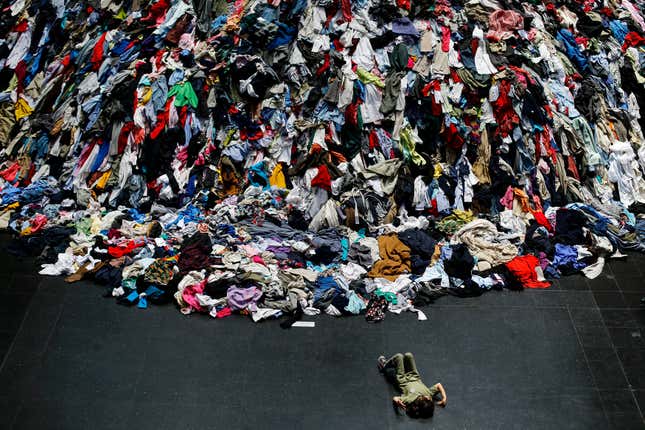 The most sustainable garment you can buy. The glut of clothes produced globally is gobbling up resources, churning out pollution, and piling up landfills. The fashion industry recognizes the need to move toward a circular economy, meaning one that reuses and repurposes existing garments while consuming minimal new resources. But there are some roadblocks.
We can't effectively recycle cotton, for instance. The standard method involves pulping it back into fibers to be rewoven into fabric. But cotton gets its softness and durability from the fibers' staple length. Chopping it up degrades the quality, which is why a lot of recycled cotton is used for purposes such as making rags or stuffing car seats.
Separating fibers for recycling in fabrics such as polyester-cotton blends is also difficult. There are companies making progress with chemical methods, but as of now, there's no ready-to-scale solution available to fashion companies.
There is an easy way to recycle clothing though: Buy used. There have never been more options for doing it. As one brand sustainability chief recently noted, "The lowest impact product is the one you don't have to make."
Enjoy your weekend!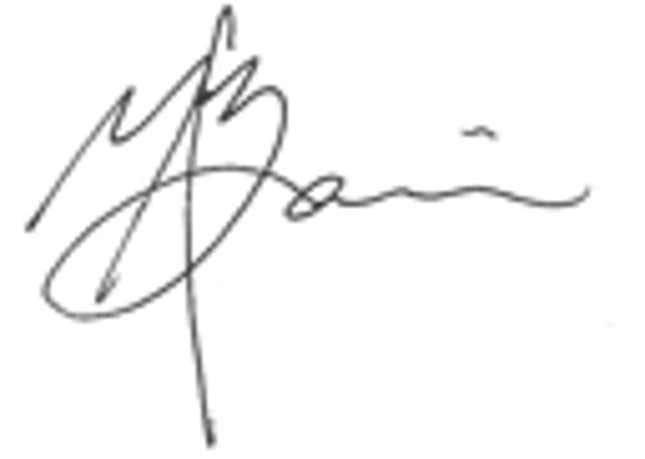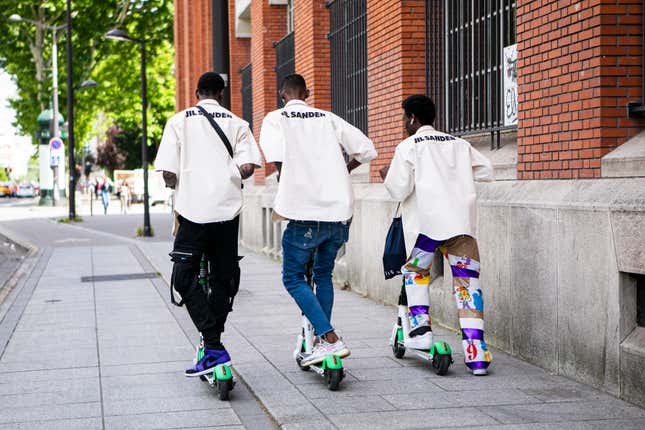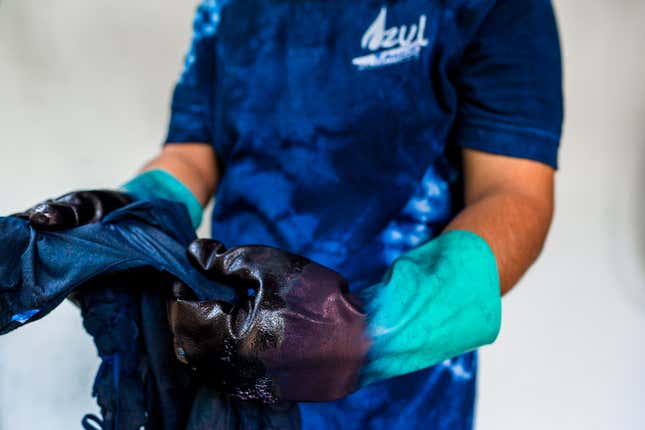 Shop your closet. Sometimes you don't even need to go shopping to revitalize your wardrobe. All it takes is repairing, tailoring, or dyeing your old clothes. Have a look at items you no longer wear and see if you might like if they fit a little differently or were a different color. Then find a service that can do it. The result can be as good as buying something new, no purchase necessary.