Happy Friday!
This is Quartz entertainment reporter Adam Epstein. If you're running out of stuff to watch in quarantine, I've got good news for you. Well, what qualifies as good news these days, anyway. Yet another streaming service has launched: HBO Max, the new platform from WarnerMedia, went live in the US this week. And if you're overwhelmed by the vast universe of streaming content, we'll sort through that too.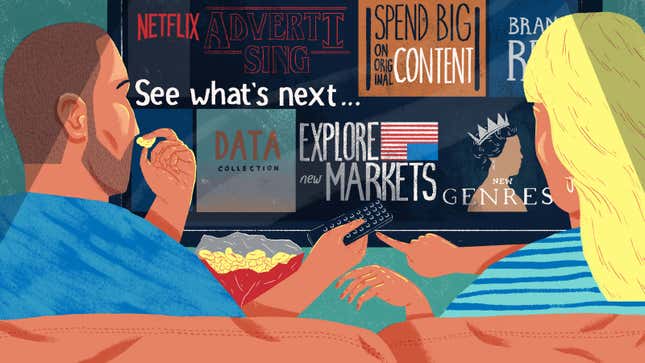 For starters, HBO Max is not the same as HBO Go or HBO Now. A quick primer:
HBO Go is a streaming version of HBO that HBO subscribers get for free with their cable TV subscriptions.
HBO Now is a standalone streaming version of HBO that anyone can get, with or without a cable TV subscription. This is being phased out, in favor of…
HBO Max is a new streaming service that includes all of HBO in addition to lots of other content from WarnerMedia's library. HBO Now subscribers will automatically be converted to HBO Max. Existing HBO cable TV subscribers can sign up for HBO Max through their service providers at no additional charge. Basically, if you already get HBO, you'll be able to upgrade to HBO Max for free. If you don't currently have HBO but want Max, you'll need to subscribe for $15 per month.
Okay, now that that's settled, what should you make of HBO Max?
For current HBO customers, it's a no-brainer! Enjoy all the additional content. Or just keep watching Veep, and ignore that the platform also includes all eight Harry Potter movies, all three Lord of the Rings films, Friends, every Studio Ghibli movie, and dozens of classic films. (But why would you?)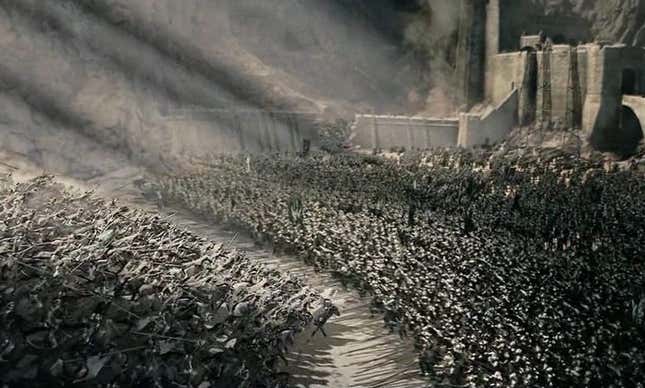 For everyone else, I think $15 is a fair price. Sure, that's double the cost of a Disney+ subscription, but you're also getting double the content. With HBO, you get access to shows like The Sopranos, The Wire, The Leftovers, Watchmen, Deadwood, Game of Thrones, Chernobyl, Succession, Six Feet Under, Barry, and Curb Your Enthusiasm. Depending on how fast you binge-watch, that could be years worth of quality content. And that's just HBO! The service also has many great movies from Warner Bros.
The downside? For now, the service's original content, called "Max Originals," aren't great. Given that the pandemic has shut down TV production worldwide, it might be a while before it improves. But there's plenty of content to tide you over until that happens.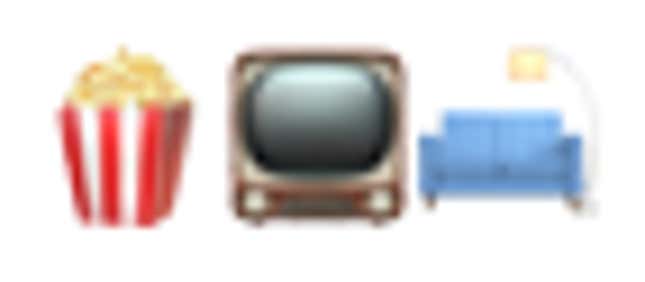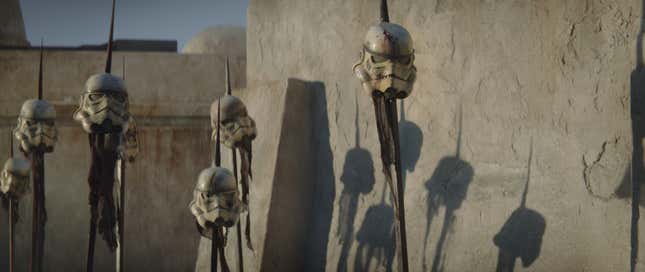 The battle to unseat Netflix. For a deep dive into the current and future streaming landscape, check out this new series (Quartz member exclusive ✦) outlining Netflix's position in the struggle for global entertainment supremacy: its strategy for international growth, its continued effort to innovate the viewing experience, and, most of all, the new competitors challenging Netflix's throne.
HBO Max is one of several new entrants to the streaming wars hoping to cut into Netflix's gains. Here are the others(✦), ranked by how much of a threat they actually pose:
Disney+: Disney has the brand loyalty and infrastructure to level up its streaming game quickly. The Mandalorian was a huge hit, and while the Mouse House hasn't yet followed it up with another popular original series, it's only a matter of time.
Apple TV+: It's unclear if Apple knows what it's doing in Hollywood. But it is clear that the company has piles of what's necessary to compete with Netflix: money. Just this week news broke that Apple will co-finance Martin Scorsese's next big movie. If Apple can make good original content consistently, the sky is the limit. There were 1.5 billion—yes, billion—active Apple devices worldwide as of January.
Peacock: NBCUniversal's upcoming streaming service is different from the others. For one, it'll have an ad-supported option. Second, it's mostly a US play to stem the losses caused by cord-cutting. Still, its catalog will be pretty impressive, combining beloved sitcoms like The Office and Parks and Recreation with Universal's robust movie library and a host of new originals, including nostalgic reboots of Saved by the Bell and Battlestar Galactica.
Quibi: Poor, poor Quibi. The short-form mobile streaming service, whose pitch to consumers was basically "it's fancier YouTube," had a lackluster debut this year, and may not be long for this world. It doesn't pose much of a threat to YouTube or Tik Tok, let alone Netflix.
---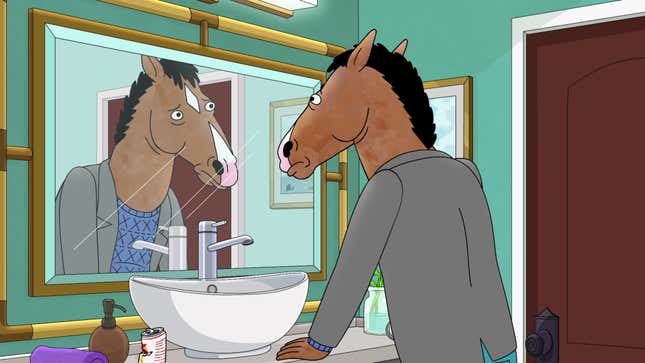 Number crunch. Netflix has a reputation for preferring quantity over quality—a huge mishmash of content, but only a small portion of it actually compelling. Quartz data editor Dan Kopf and I combed through scores on the review aggregator Metacritic to see if that perception was accurate. Here's what we found(✦):
Netflix does comedies much better than dramas.
Accordingly, Netflix is doing fewer dramas per year, and adding in more documentaries and reality TV shows. (See: The Tiger King.)
The typical show on Netflix has gotten slightly worse since 2017, while the average show on HBO has gotten better, from an already high starting point.
That said, Netflix boasts about the same number of critically acclaimed shows as HBO. Sure, it requires double the attempts, but what difference does that make to you or me?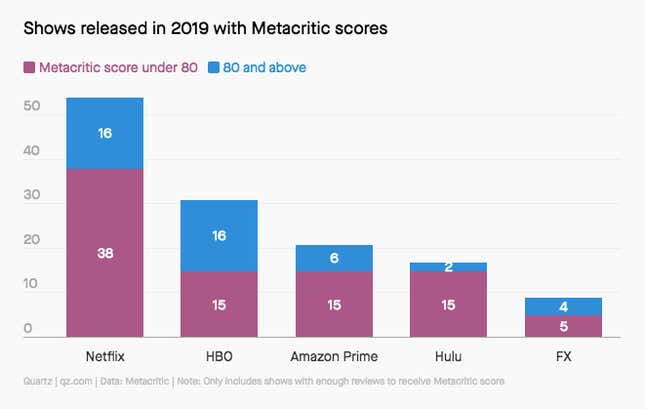 ---
Oh, right, the virus. Netflix has enjoyed record subscription sign-ups during the Covid-19 pandemic, as viewers around the world confine in their homes with little else to do but stream entertainment. Industries are crumbling, businesses are tanking, but Netflix has actually seen its value increase by about $40 billion.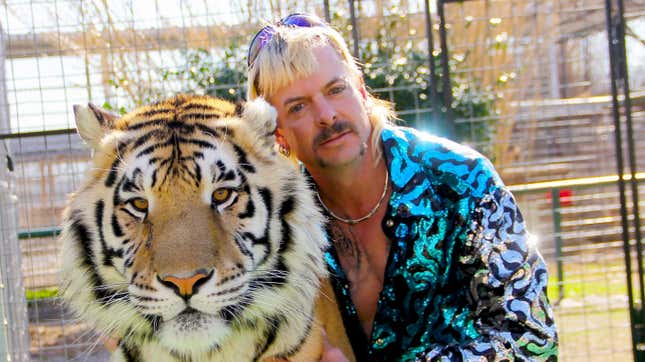 That won't last forever(✦). Netflix is not immune to the TV production stoppage. While it has enough content to last for most of 2020, the rollout of new shows next year will be affected if production doesn't resume soon. If that happens, some Netflix subscribers might decide to give some of those other new streaming services a try.
Netflix has also gotten ahead by spending big on content. If the pandemic forces the company to rein in its investment (hint: it will), that could bring the service back to Earth a bit, and make it easier for others to catch up. And as long as movie theaters are closed, Hollywood studios bringing new releases direct-to-digital will likely be among the contenders battling for your couch-time.
Have a good weekend!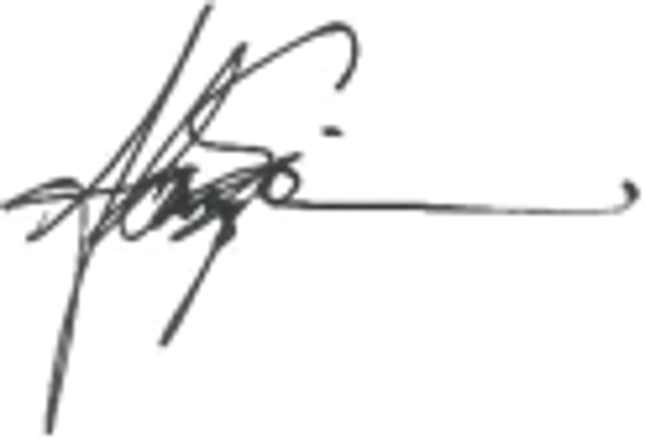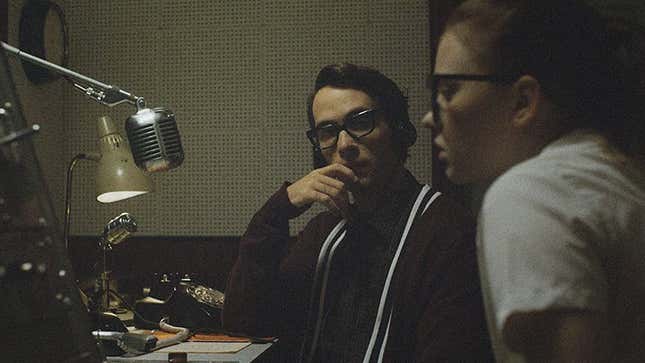 A new sci-fi classic. The Vast of Night, the directorial debut of Andrew Patterson, is out on Amazon today. The science-fiction thriller takes place over a single night in a small New Mexico town in the 1950s, where a radio DJ and a switchboard operator investigate a strange frequency coming over the radio. It's an outrageously impressive debut from Patterson—one that promises a very bright future for the filmmaker. Dim the lights, grab some popcorn, hit the couch, and press play on this unassumingly inventive 90-minute sci-fi flick. As Slate's Matthew Dessem writes: "Every scene has been staged and shot with intelligence, intent, inventiveness, and a sense of play. To watch it is to get excited about the billions of different ways you can combine sound and moving images to tell a story."