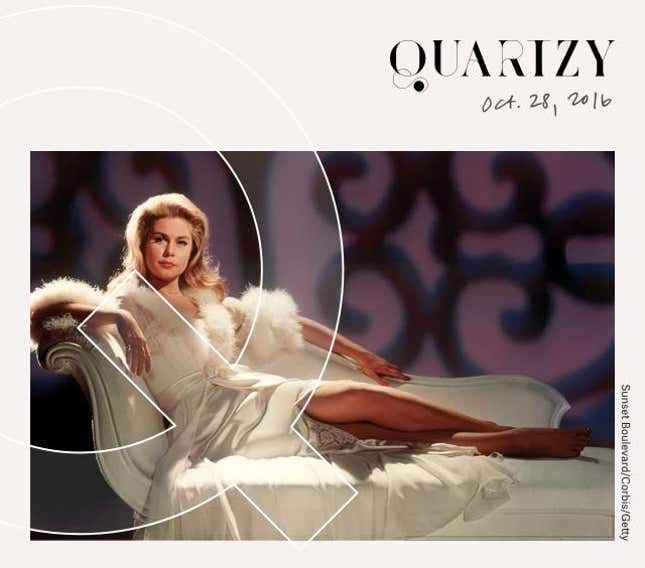 Happy Friday!
"We're a coven not a sorority." So read the caption on an Instagram post from The Wing, New York's new members-only co-working space and social club for women. The post itself contained a quote from the poet Adrienne Rich: "The connections between and among women are the most feared, the most problematic, and the most potentially transforming force on the planet."
The Wing first cast a spell on me via Instagram: a portal to a world of pastel colors, feminist humor, and retro photos of muses including Fran Leibowitz, TLC's T-Boz, and Madonna drying her underarms with a hand dryer in Desperately Seeking Susan. Long before the club opened its doors, its Instagram whispered, If this speaks to you, you're one of us.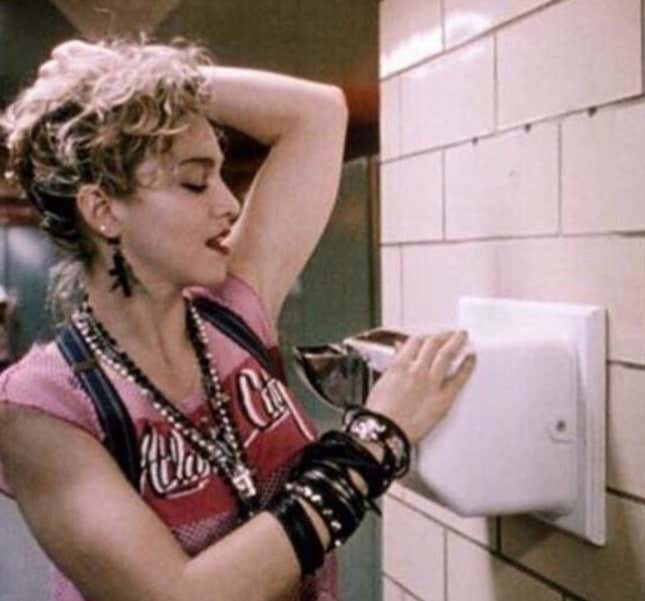 I heard it, and initially bristled with insecurity that a society of women I considered my peers could exclude me if they chose. But upon visiting The Wing, I encountered a clean, well-lighted place run by kind, funny, and ambitious women.
The Wing's exclusivity is undeniable; as of now, the club has 1,300 pending applications. But the vibe is far from snooty, and co-founder Audrey Gelman insists that the 3,500 square-foot space is The Wing's only limitation—and says the interest women have shown already warrants a second one.
For Quartz this week, I wrote about what it means to be an exclusive club for the women of the Instagram generation—and how The Wing has managed to make it so damn desirable. The club is currently accepting applications, and among other events, has a meeting of its book club on the calendar. The women will discuss Alex Mar's Witches of America. 


Not my membership card, but I would probably apply if my New York days weren't numbered. I need a west coast Wing!
Today at Quartz, Alden Wicker writes that witches walk among us as "hip, feminist, millennial women with slick websites and soothing advice on manifesting your dreams."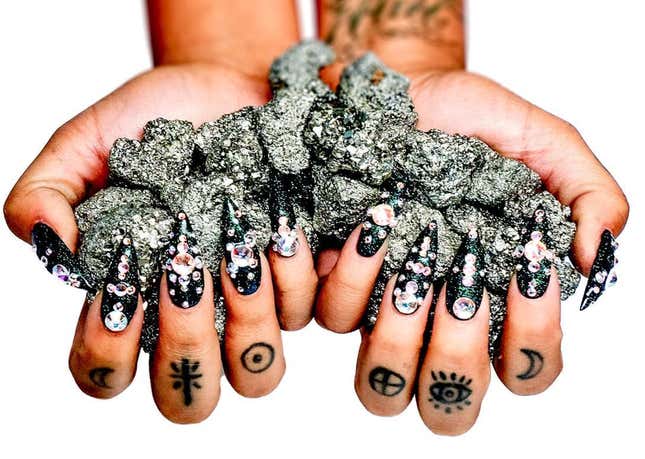 "Back in the 1600s, witches were persecuted for being financially independent, single, and essentially good with herbs," writes Alden. Centuries later, in the late 1960s and early 1970s, a witchcraft resurgence dovetailed with second-wave feminism. Today, the witchy values of female leadership, the sanctity of nature, and sexual freedom make witchcraft the perfect religion for liberal millennials. What a time to be alive!
---
An iPhone app for the crystal-curious. Novice witches will be happy to learn about Stone, a simple, digital crystal glossary that approaches the topic with elegant design and tongue-in-cheek humor. The app was the brainchild of Laura Nolte and Andrew Smart, two New York City creative marketing types who love a good side project.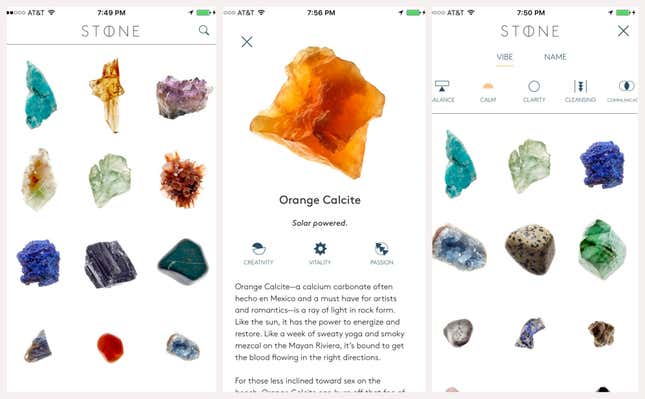 If you want in on this, download Stone and search by crystal name (ie: Aquamarine) or "vibe" (ie: clarity, calm, courage, passion) to get started. This week I wore my Citrine ring to help get the creativity flowing. I feel better already!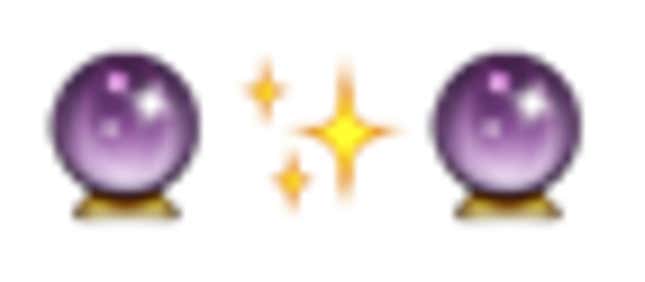 Speaking of gems, Kickstarter's new website, The Creative Independent, is full of them—beginning with the snail video on its landing page, and an elegant little manifesto about why it's their chosen mascot.
The site bills itself as a "new resource of emotional and practical guidance for creative people." On weekdays, it features in-depth written interviews with creators, supplemented with bulleted factoids about their work. Every weekend, it hosts a new conceptual or visual artwork.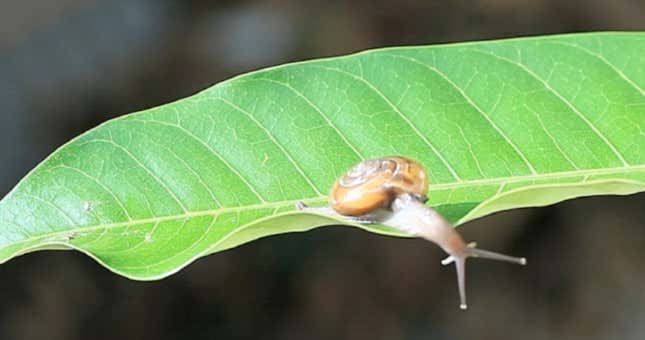 You'll discover artists you didn't know already (Mira Gonzalez) and dig into the advice and links from the interviews with those you do (Stevie Nicks). I'm not sure how I missed this video before, but thank you TCI, for unearthing it for me now.
---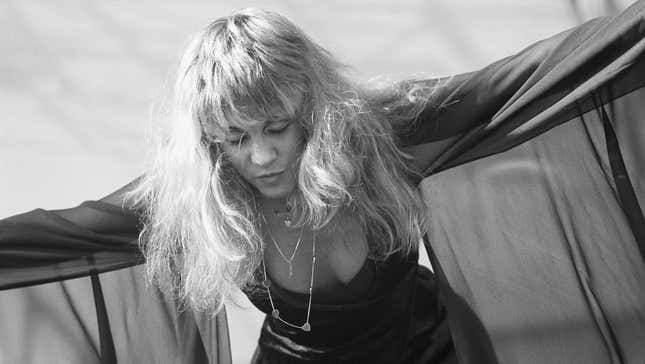 Actually, how about a quick Stevie Nicks break? She's back on tour, which is as good a reason as any to treat yourself to Jada Yuan's 2014 profile,"The Fairy Godmother of Rock." Jada didn't grow up loving Fleetwood Mac, so if you didn't either, this is a good introduction. If you already do, it's a treat. Spotify Discover served me up "Honey Hi" this week, probably because I've been trying to follow Adam Pasick's advice about how to use the service. Or maybe it's magic.
---
Feral fragrance is very hot right now. For The New York Times, Rachel Syme explored the movement from flora-filled perfumes toward fauna—as in, wild animals. The hero of her journey was a video-game designer named Victor Wong who became obsessed with recreating the smell of an actual beaver. Wong's original scent "smelled strongly of wet fur, dank musk, felled trees and the sour buttery odor of a beaver's castor sac secretions." Today a more user-friendly version is available from his fragrance line, Zoologist. (There's also one called Bat.)
I haven't smelled the scents of Zoologist, but have recently gravitated toward scents with the notes perfume people describe as "animalic." (The Portland-based Fumerie is my new favorite fragrance source.) Laugh, because this article is funny. But Syme has a good point: "We're animals, after all."
May your weekend be filled with magic and animal attraction. Happy Halloween and Diwali!
[quartzy-signature]
Good Girls Revolt, the Amazon Prime series based on the 1970 gender discrimination lawsuit that 46 women brought against Newsweek, drops today! Reviews have been mixed, but I loved the pilot, and plan on giving the series a shot. Good Girls –> Nasty Women!