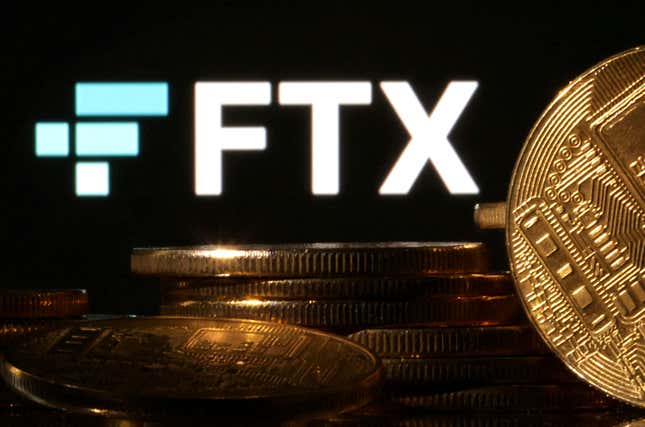 Samuel Bankman-Fried's inner circle is crumbling under regulatory pressure as Nishad Singh becomes the latest FTX executive to admit to his role in the massive fraud.

Why a tightening of credit conditions could lead to a weak economy
Singh, who is a childhood friend of FTX co-founder Bankman-Fried and served as director of engineering at the now collapsed cryptocurrency firm, pled guilty to criminal charges in the US on Feb. 28.
According to the Securities and Exchange Commission's (SEC), 27-year-old Singh created the code that allowed the transfer of FTX's customer deposits to Bankman-Fried's crypto hedge fund Almeida Research. Bankman-Fried is accused of improperly directing the funds for political donations, property purchases, and other investments, between May 2019 and November 2022, when the firm filed for bankruptcy. 
Alongside the financial regulator, the Commodity Futures Trading Commission (CFTC) and the US Attorney's Office for the Southern District of New York both took parallel action against Singh.
In court, Singh admitted he was aware that the founder was swindling money and customers were in the dark. "I am unbelievably sorry for my role in all of this," Singh said at the hearing, adding that he would forfeit all the earnings he made from the scheme.
Meanwhile, Bankman-Fried is denying his 12 criminal charges.
The six charges Nishad Singh pled guilty to
1️⃣ count of wire fraud
3️⃣ counts of conspiracy to commit fraud
1️⃣ count of conspiracy to commit money laundering
1️⃣ count of conspiracy to defraud the US by violating campaign finance laws
Quotable: FTX's multibillion dollar fraud
"Today's guilty plea underscores once again that the crimes at FTX were vast in scope and consequence. They rocked our financial markets with a multibillion dollar fraud. And they corrupted our politics with tens of millions of dollars in illegal straw campaign contributions. These crimes demand swift and certain justice and that is exactly what we are seeking in the Southern District of New York." —Manhattan US Attorney Damian Williams
Singh fraud and sentencing, by the digits
$6 million: Amount Singh for his own personal use and expenditure in 2022, "including the purchase of a multi-million dollar house and donations to charitable causes," as per the SEC. Like Bankman-Friend, Singh also became a major political donor, contributing upwards of $8 million to Democratic politicians in the 2022 election cycle
$250,000: Personal recognizance bond Singh has been released on
75 years: The maximum sentence his charges allow. However, prosecutors have assured him they'll seek a lower custodial sentence. And he plans to cooperate with the government
People of interest: Gary Wang and Caroline Ellison
Singh is the third member of the FTX and Alameda C-Suite to accept blame for their part in the ploy. Zixiao (Gary) Wang, the co-founder and former chief technology officer of FTX, and Caroline Ellison, the former head of FTX's sister hedge fund Alameda Research, both pleaded guilty last year and are cooperating against Bankman-Fried.
One more thing: What happens to Sam Bankman-Fried now?
Bankman-Fried, known as SBF, is facing up to 115 years in prison if found guilty. With more and more top-level aides turning their back on SBF, a long jail term is looking likely.
Meanwhile, his time in legal purgatory has been far from smooth. While out on a $250 million bond and awaiting a criminal trial which is slated to start on Oct. 2, SBF violated his bail terms by accessing the internet from his house arrest at his parents' home in California via virtual private networks (VPN) and using encrypted messaging apps. If he keeps this up, a judge has threatened to revoke bail.
Related stories
🗣 Sam Bankman-Fried's close associates are cooperating with US authorities after reaching plea agreements
🤌 Sam Bankman-Fried's other big con was perfectly legal
🏢 The scrollable, annotated, incredibly complex org chart of FTX and Sam Bankman-Fried's fallen empire