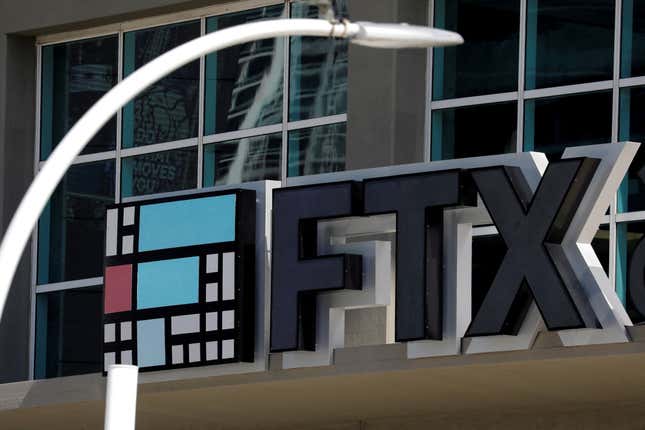 The layoffs announced at crypto lender Genesis and crypto bank Silvergate Capital continue to show the knock off effect of crypto exchange FTX's collapse.
Yesterday (Jan. 5), Genesis laid off 30% of its staff, equivalent to around 60 roles. The news of the cuts, which was first reported by the Wall Street Journal, comes at the heels of interim CEO Derar Islam telling clients fixing the lenders' issues is "a very complex process that will take some additional time."
The collapse of Samuel Bankman Fried's FTX put many crypto industry players in a flux. When FTX filed for bankruptcy last November, Genesis, for whom the exchange was a major client, was among the first dominoes to fall. The lender of high-risk loans (often unsecured ones) froze redemptions and warned that failing to raise more funds would push the company towards bankruptcy, too. According to the WSJ, Genesis is still considering filing for bankruptcy.
Also on Jan. 5, Silvergate Capital cut 200 jobs, about 40% of its workforce. It cited "the economic realities facing the digital asset industry today," in a filing with the Securities and Exchanges Commission (SEC).
Shares of the bank were down 43% at the day's market close, as the company revealed it had to sell assets at a $718 million loss to cover about $8.1 billion in withdrawals in the wake of FTX's collapse.
Crisis at Genesis, by the digits
$1 billion: Emergency loans Genesis sought shortly after the implosion of Alameda, the crypto hedge fund owned by SBF that was part of the fraud, and before it froze redemptions
$1.675 billion: How much Cameron Winklevoss, a Genesis client and CEO of crypto exchange Gemini, said DCG owes to Gemini customers and other Genesis creditors. Silbert has disputed this claim.
145: Employees remaining at Genesis after the latest round of layoffs
Quotable: Federal overseers want to save banking from crypto
"Based on the agencies' current understanding and experience to date, the agencies believe that issuing or holding as principal crypto-assets that are issued, stored, or transferred on an open, public, and/or decentralized network, or similar system is highly likely to be inconsistent with safe and sound banking practices." —A Jan. 3 joint statement from the Board of Governors of the Federal Reserve System (Federal Reserve), the Federal Deposit Insurance Corporation (FDIC), and the Office of the Comptroller of the Currency (OCC)
Flashback: Genesis' last layoffs
Genesis' bad times began prior to the FTX saga. Its exposure to the failed crypto hedge fund Three Arrows Capital already put it in the red in the middle of 2022. In August last year, the embattled fund owned by Barry Silbert's Digital Currency Group (DCG) had downsized by 20%.