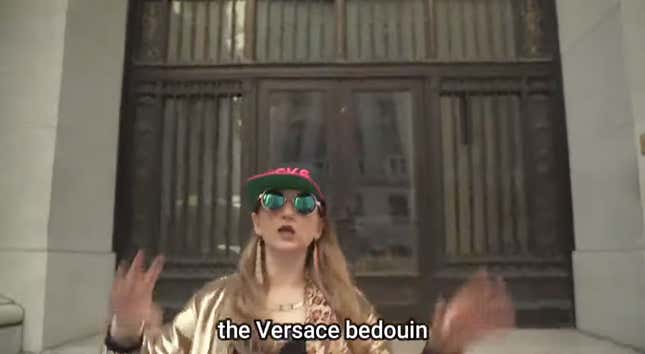 The husband and wife crypto hackers Ilya Lichtenstein and Heather Morgan pleaded guilty to federal money laundering conspiracy charges stemming from the 2016 hacking of the cryptocurrency exchange Bitfinex.
What's the future of crypto regulation? | Ben McKenzie
The guilty plea comes a year and a half after the couple was arrested and charged in February 2022 and seven years after the initial hack. The government alleged that Lichtenstein hacked into Bitfinex and purloined 119,754 bitcoins—then worth $72 million and now worth about $3.5 billion—for his personal gain.
Lichtenstein and Morgan became something of an online phenomenon after their arrest in 2022 not only for the heist itself, but because of Morgan's bizarre rap videos, performed under her alias Razzlekhan. Morgan wrote articles about entrepreneurship for Forbes, and branded herself as the "Crocodile of Wall Street" in promoting her rap career.
The government detailed Lichtenstein's hack and Morgan's cover-up
In announcing the guilty plea, the US Department of Justice said that Lichtenstein used "advanced hacking tools" to breach the exchange, send bitcoin to his personal wallets, and then cover up his tracks using cryptocurrency mixers, which obscure the typically public transaction records listed on blockchains.
Once the coins were obtained, Lichtenstein enlisted Morgan to help him launder the funds. After Lichtenstein converted some of the digital tokens into physical gold coins, Morgan buried them, prosecutors said.
The government originally did not indicate that Lichtenstein was the hacker, and did not charge him with federal hacking charges, but detailed his full role at length in the plea announcement. Lichtenstein faces up to 20 years in prison while Morgan faces a maximum of 10 years, having pleaded guilty to separate conspiracy charges.
Morgan may not be rapping anytime soon, but her flamboyant antics may soon be dramatized for a mass audience. Hulu is currently working on a limited-run television series based on the couple's downfall called Razzlekhan: The Infamous Crocodile of Wall Street, starring Lily Collins as Morgan.