At the end of May, Amit Jain, who led Uber's India operations for three years, was elevated to the position of Asia-pacific head. Less than three weeks later, his replacement is ready for the driver's seat.
On June 19, the ride-hailing company announced the appointment of Pradeep Parameswaran as the new president of India and south Asia. "This is a sign that Uber has decided not to leave the (Indian) market easily," said Jaspal Singh, co-founder of research and advisory firm Valoriser Consultants.
Parameswaran has been with the American cab aggregator since January 2017, leading operations in the region. "He has been instrumental in pioneering several groundbreaking initiatives around our commitment to safety and our driver community," Uber said in its press release.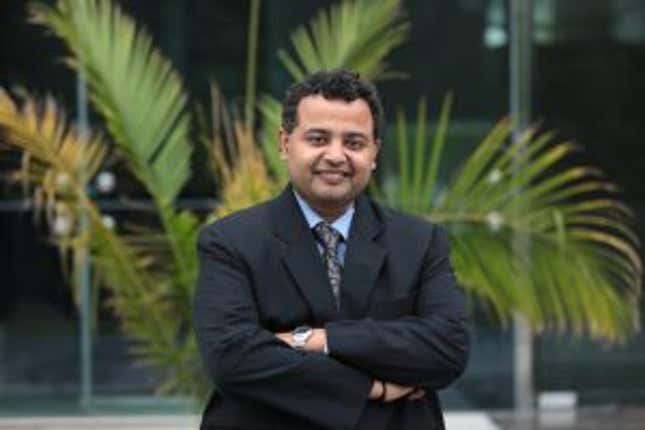 The engineer from the University of Mumbai got an MBA from Vanderbilt University, in the US, in 2000. For seven years he worked with McKinsey & Company in the US before returning to India as a partner with the firm. He then spent two years as CEO of cable TV distribution company DEN.
Now, Parameswaran's tasked with getting Uber's house in order in India.
Seizing the India opportunity
In his February 2018 visit to India, CEO Dara Khosrowshahi said he wanted to "make people understand that Uber remains aggressive in India."
Over 10% of Uber's total rides globally come from India, and the country is its biggest opportunity outside the US. "India's not just another taxi market for them (Uber)," said Valoriser's Singh. "It's an important, strategic area, where it also has innovation labs." Two years ago, Uber chose IT hub Bengaluru for its first tech centre in Asia to solve India-specific issues. In late 2017, it opened a second engineering unit in India's Silicon Valley.
The firm has been rationalising its presence in Asia, though, first exiting China in 2016 and then selling off its southeast Asia business this year. "This increases its war chest in India," said Ankur Nigam, a partner at consulting firm KPMG.
Uber has ramped up efforts to lure both customers and drivers in India. In June, it launched a stripped-down version of its app for customers battling low storage and slow connections. Then, it hired Indian cricket team captain, Virat Kohli, as its brand ambassador. And besides beefing up its top management, Uber has also listed over 130 open positions across the organisation in the country to further expand its 1,000-plus headcount.
But are these moves enough to make Uber win?
Bumpy ride
Already, Uber lags rival Ola in many ways. Its operations span just 31 Indian cities compared to its homegrown rival's 110. Ola has a million drivers in India, while Uber has 450,000. Uber's food delivery service, UberEats, now reaches 16 Indian cities but Ola simply acquired Foodpanda which was already present in 100 cities.
"The challenge for Uber includes growing the ride-hailing market pie in India as currently the market is still small," said Satish Meena, a Delhi-based analyst with Forrester Research. Last year, the industry clocked a mere $2.1 billion in gross booking values. "With the ongoing competition, it will require more time and money to make it a profitable territory for Uber," Meena said.
But analysts believe there is room for more than one leader in the sector. "Both (Uber and Ola) aren't doing cut-throat competition anymore. I don't see lot of focus on discounts and incentives," said Singh. "Ola's auto and electric businesses are emerging as key tech and innovation areas. Uber is looking to spend in the existing marketplace to penetrate deeper."