The stage is set to ring in the world's biggest election.
From Jammu & Kashmir in the north to Telangana in the south, and from Mizoram in the northeast to Maharashtra in the west, 91 constituencies across 20 states in India will vote today (April 11) in the first phase of the seven-stage polls to elect India's new Lok Sabha (lower house of the parliament).
Around 900 million Indians, including 83 million first-time voters, are eligible to exercise their franchise over the 38-day-long event. The process will involve preparing more than one million polling booths and nearly four million electronic voting machines (EVMs).
The integrity of EVMs has been a bone of contention in several elections across the world. India is only one among the 25, of 120 democracies that have experimented with or completely transitioned from paper ballots to EVMs.
Disputes aside, on the eve of the first phase of the polls, election officials and paramilitary soldiers reached remote areas of the country with EVMs and other polling materials—in cars, boats, and on foot.
Here are some images from the preparations for the elections that are estimated to be the most expensive in the world—and to likely cost more than the $6.5 billion spent on US presidential and congressional elections combined in 2016: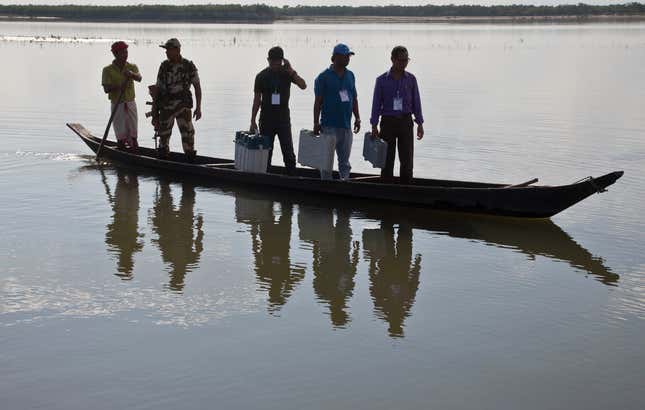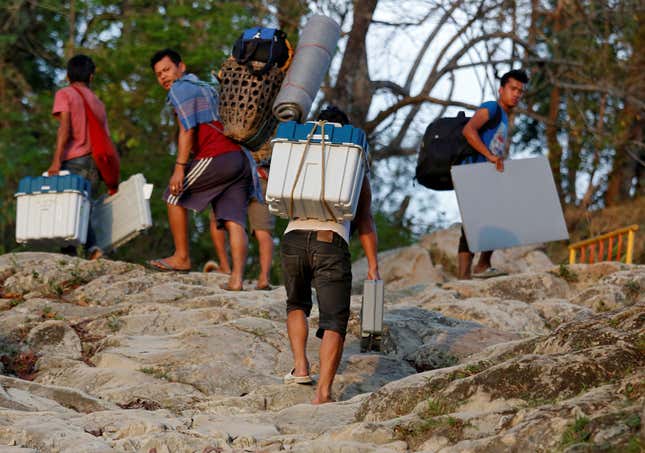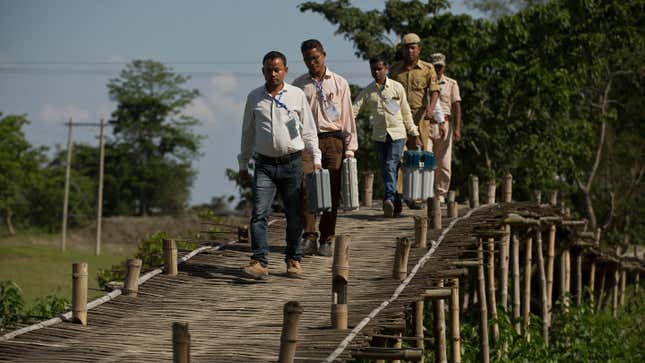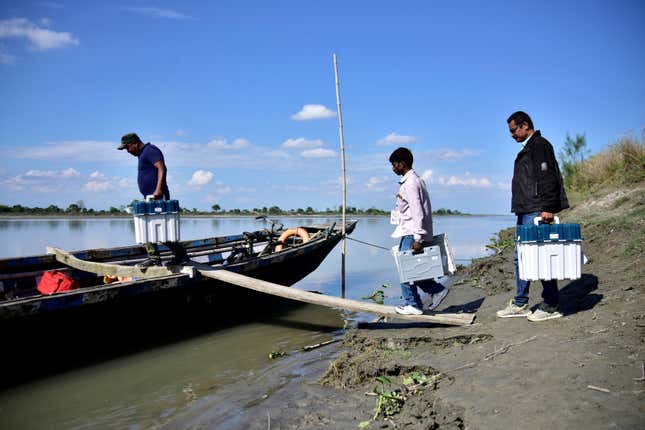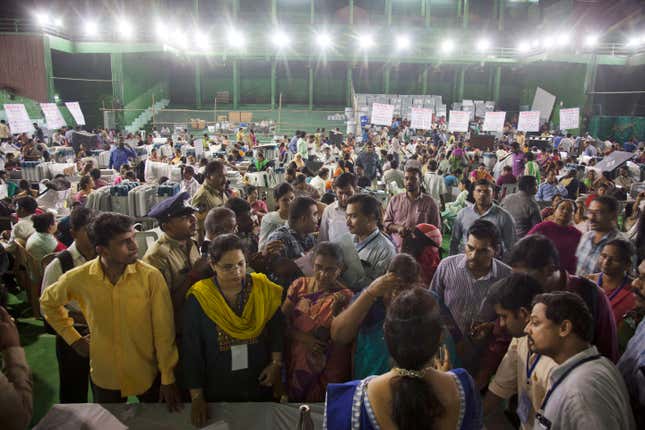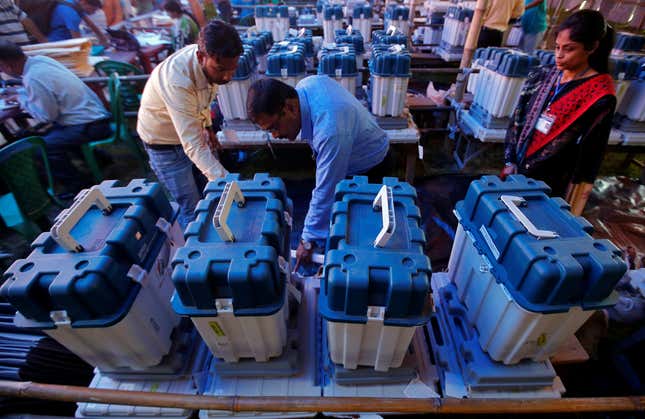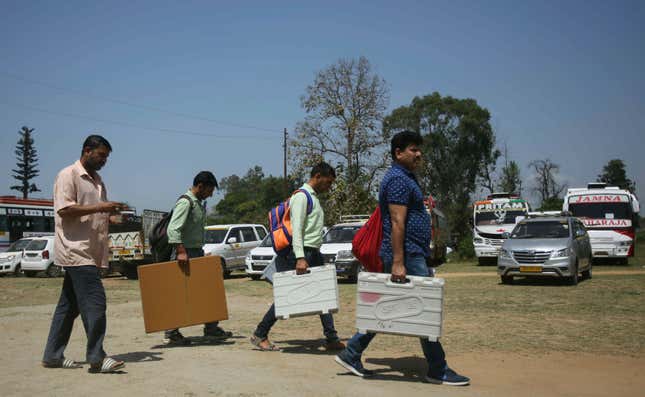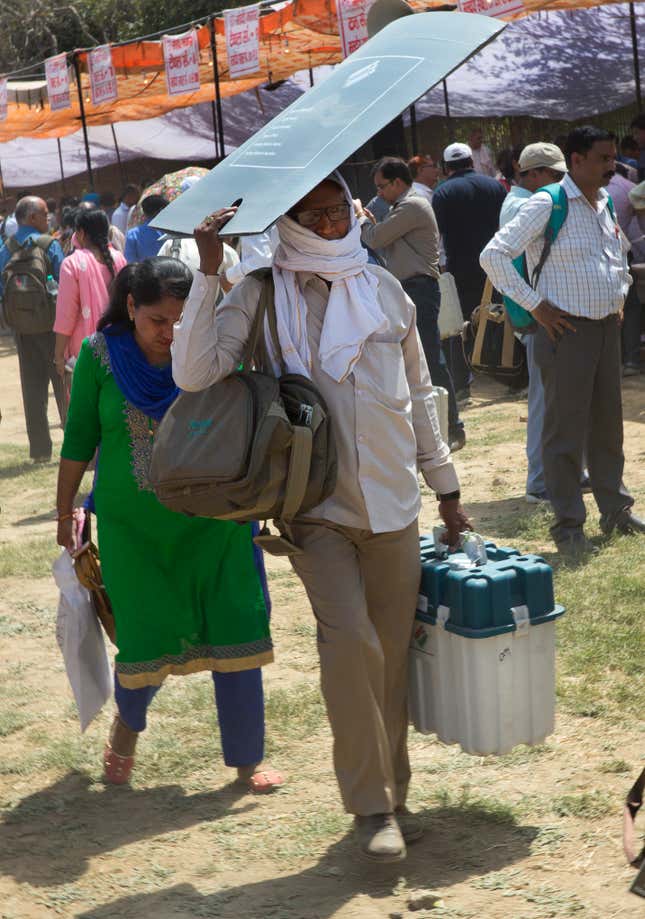 Read Quartz's coverage of the 2019 Indian general election here.