Cyclone Fani, one of the worst storms to hit India in years, made landfall today (May 03).
It entered Puri city in the eastern Odisha state, according to Skymet Weather, causing torrential rains and wind speeds touching 200 kilometres per hour. The storm is expected to subside in a couple of hours as it weakens while travelling inland.
The Odisha government has evacuated parts of its coastal areas, shifting 1.1 million residents to higher grounds. The airport in state capital Bhubaneswar has suspended all flights on Friday.
Satellite imagery from the US space agency NASA shows how Cyclone Fani developed off the coast of the southern Andhra Pradesh state before hitting Odisha.
On April 29, the Indian coast was clear of the storm, but over the next two days it travelled towards the landmass.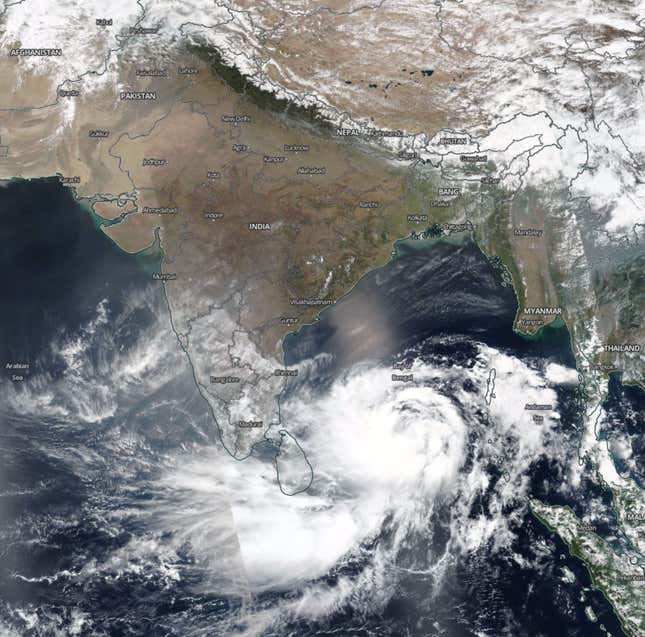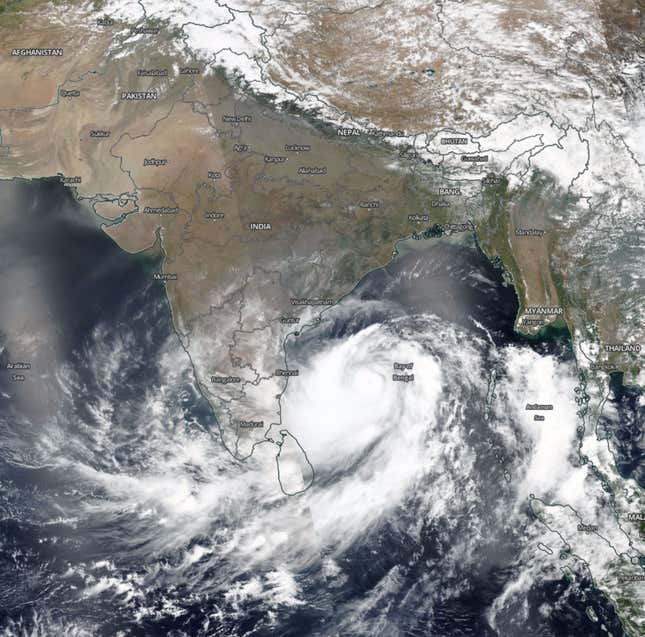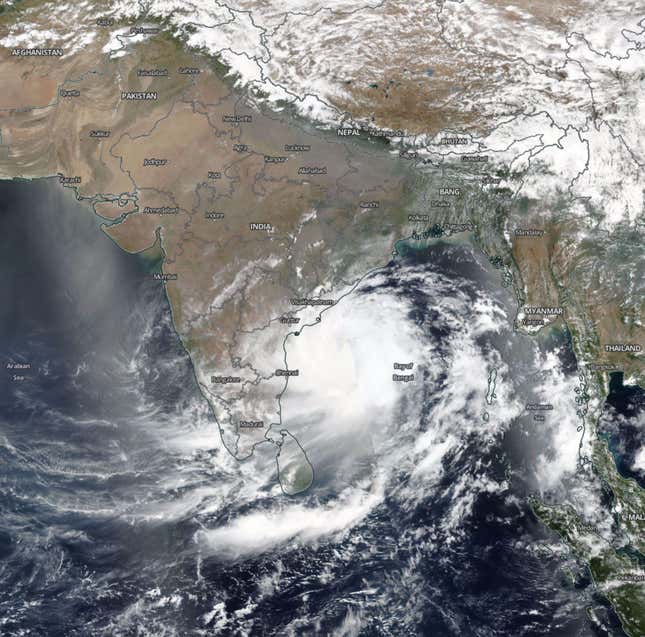 As the cyclone hovered around Andhra Pradesh, parts of the state also experienced rains in an unexpected relief since they had been struggling with water shortage.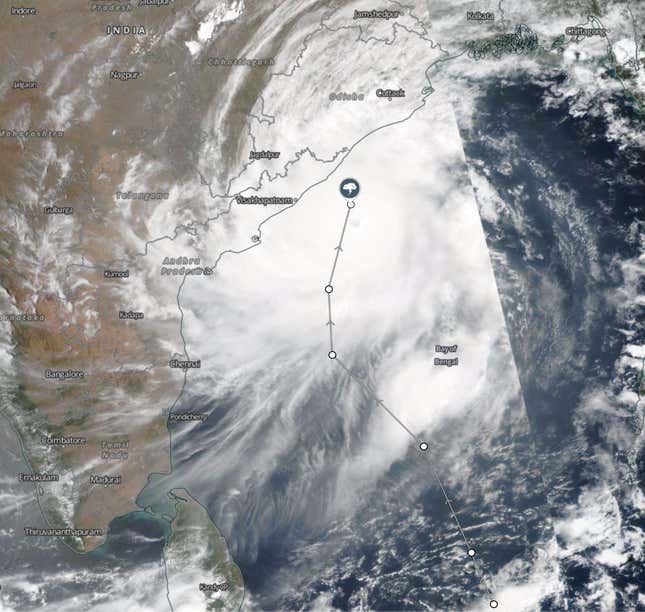 On May 02, the UN's World Meteorological Organisation declared Fani "equivalent of a strong category 4 hurricane," under whose impact most houses lose their roof structures and most trees are uprooted.
On the ground, the storm's landfall has brought extreme weather conditions as was expected.