India's fast-growing e-commerce businesses helped the country attract 50% more private-equity investment in 2014 compared with the year before.
But for all the hype, total PE investment in India last year was only about $10.9 billion—still shy of the $14.5 billion invested in 2007, and just a little more than half of what Facebook paid in 2014 to acquire WhatsApp.
Just two online shopping companies—Flipkart and Snapdeal—together brought in about $3 billion in PE investments last year. Online service firms accounted for more than 37% of all PE investments in 2014.
Among investors, Japan's Softbank poured in more than $600 million in 2014—and its CEO, Masayoshi Son, wants to invest a whole lot more in India.
These five charts, using data from research firm Venture Intelligence, capture last year's performance. (The firm's calculations do not include PE investments in real estate.)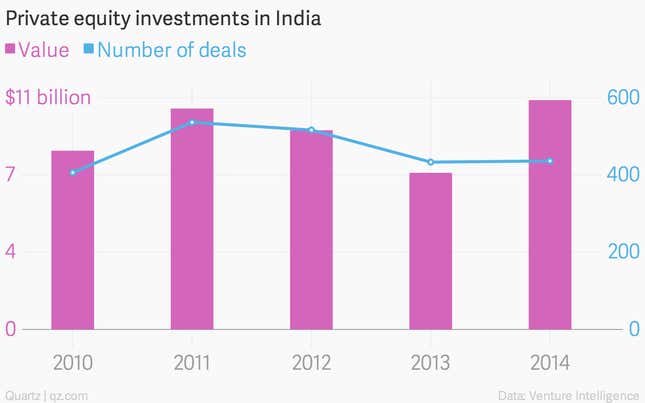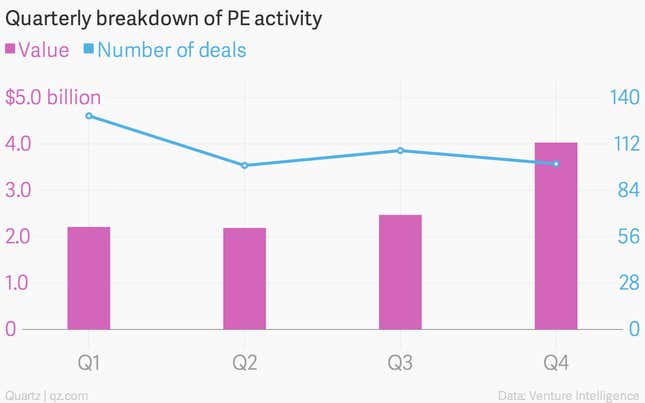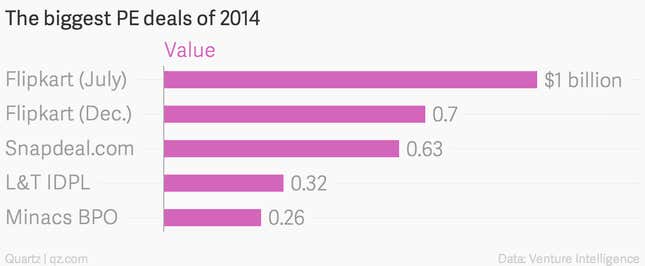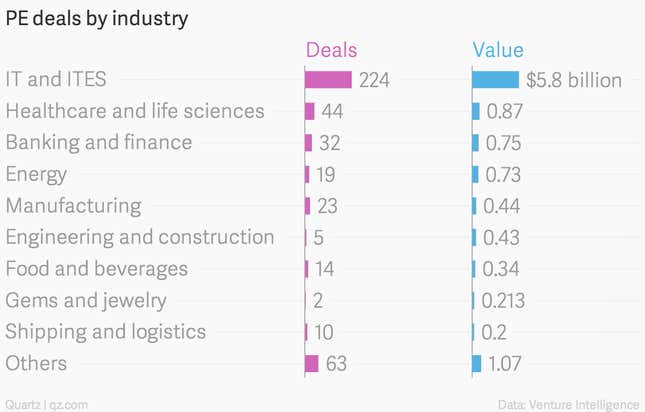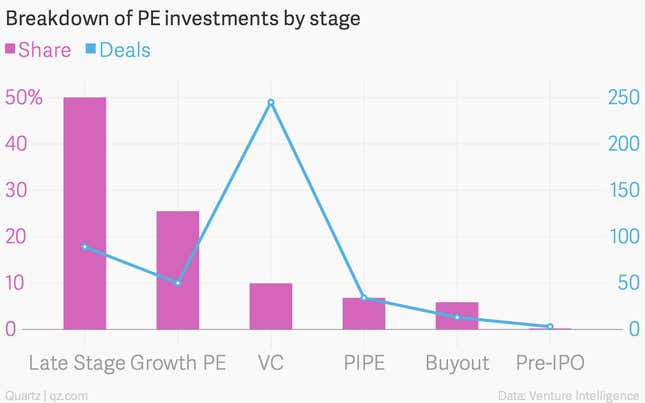 PIPE refers to private investment in public equity, where private equity funds make significant investments in publicly traded companies.