Facebook's astonishing $19 billion splurge on WhatsApp is the biggest acquisition of a venture-capital-backed company ever, and the largest internet deal since Time Warner merged with AOL in 2001 (and that didn't turn out well).
But there looks to be a method to Mark Zuckerberg's madness. So called "over-the-top" messaging services (where text messages are sent using data rather than carriers' SMS systems) are surging in popularity, thanks mainly to WhatsApp. According to Analysys Mason, a wireless research firm, such apps are now used by more than half of all smartphone users globally, with WhatsApp dominating the market with a 45% share of its market.
The number of mobile messages sent over the internet rather than SMS surpassed 10 trillion last year. And the volume is expected to double again this year, reaching nearly 37.8 trillion messages by 2018 (labeled in the chart below as "OTT IP messaging.")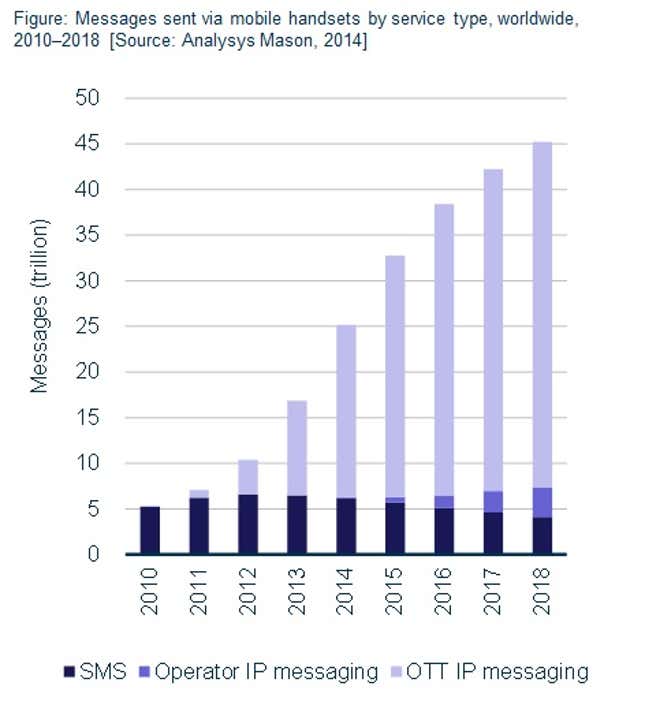 Not only is WhatsApp the undisputed leader in this area, with a base of 450 million users, its users are generally younger than Facebook's, Analysys Mason says. (Internet companies are always looking for ways to attract young adults, in the hope that they remain loyal users over time.)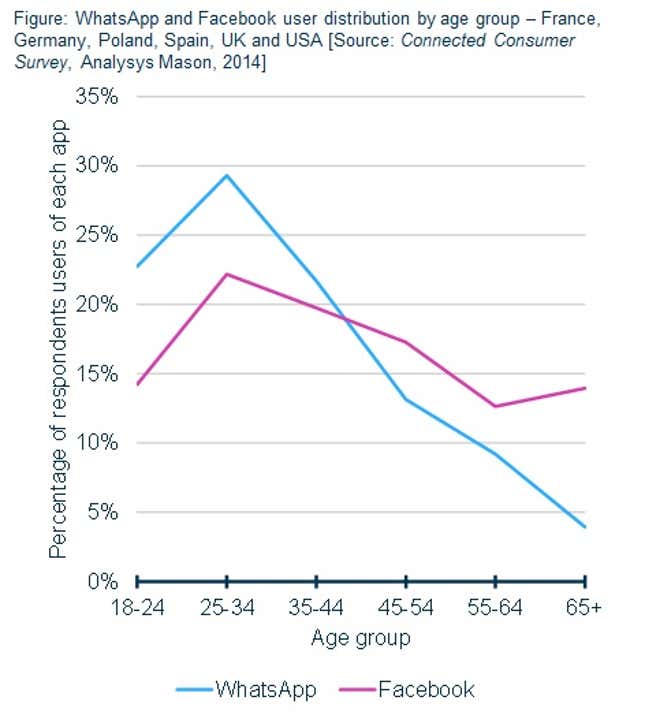 Facebook has already identified mobile as a central driver of its growth going forward. The WhatsApp deal is a logical way to try to turbocharge that.