Eleven Indians have made to the Forbes Midas List of 2015, which ranks the top 100 venture capitalists in tech companies around the globe.
But these aren't exactly Indian investors. Instead, all of them—top executives at American venture capital (VC) funds—are actually persons of Indian origins. Forbes magazine has ranked these investors on the basis of the value of their investments.
And despite the recent valuation blitzkrieg among startups, no venture capitalists in India made it to the list.  
"It is not that we lack good venture capitalists in India, we have some great ones," Ravi Gururaj, chairman of the Nasscom product council, told Quartz. "What we lack is ventures which have garnered global visibility and branding like Twitter or Facebook or WhatsApp." India's National Association of Software and Services Companies is a trade association representing the Indian software industry.
Only a couple of Indian companies are estimated to be worth more than a $1 billion, including online retailers Flipkart and Snapdeal, which are reportedly valued at $11 billion and $5 billion, respectively.
Here are the 11 Indian-American venture capitalists who made it to the list:
1. Aneel Bhusri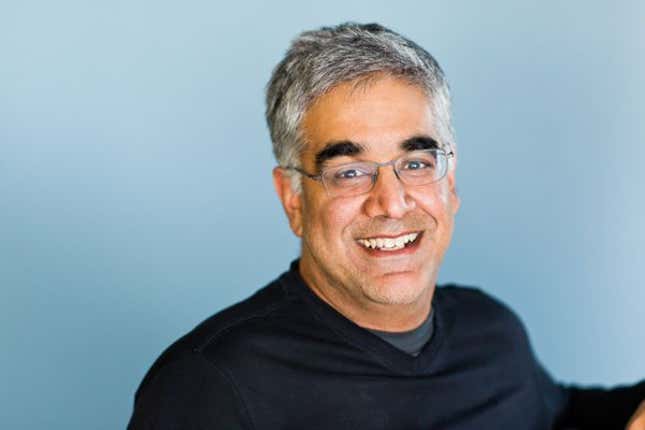 An advisory partner with Greylock Partners, a Silicon Valley venture fund which manages about $2.1 billion of investments, Bhusri has worked in the enterprise software industry for more than 20 years. Bhusri—also CEO of Workday, a cloud enterprise software firm—holds an MBA degree from Stanford Business School, and has been a regular on the Midas list since 2011. His biggest investments for Greylock include PolyServe, a software storage firm, which was acquired by Hewlett Packard in 2007. He lives in a $6.7 million (Rs42.1 crore) sea-view villa in San Francisco, with his family.
2. Salil Deshpande
Deshpande is a managing director with Bain Capital Ventures in Palo Alto. He focuses on infrastructure software and open-source technology. The 46-year-old science graduate from Stanford was at number 67 in the Midas list last year. In 2014, Deshpande had two big exits—Dropcam, which was sold to Google; and LendingClub, which went for an initial public offering. Before joining Bain, he was with Bay Partners, a venture capital firm, where he invested approximately $85 million (Rs534 crore) in 20 companies.
"I'm bullish on India—on the Indian market especially, with increasing standards, expectations, affluence, connectivity, smartphones, and broadband," Deshpande told Quartz in an email.
3. Promod Haque
A senior managing partner with Norwest Venture Partners, a multi-stage venture capital firm, Haque has spent over 20 years in the venture capital industry. He has invested in more than 60 companies with around $40 billion worth of exits, including the Indian online travel website Yatra.com.
"In the next three-four years, we will see some exits (in India). These could be through M&As or IPOs," Haque said in a 2014 interview.
4. Asheem Chandna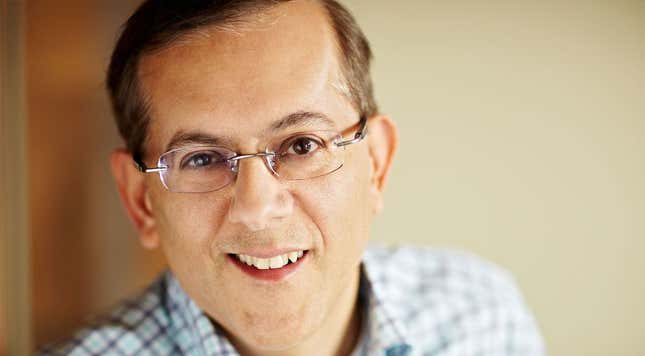 Born and raised in India, Chandna is a partner at Greylock Partners and invests in ventures building disruptive enterprise IT infrastructure, software and services. Every year, the 50-year-old Silicon Valley investor receives more than 1,000 email pitches from startups, from which he selects around 200 and meets the founders. He also supports underprivileged children in Bangalore through Parikrma, a non-profit organisation.
5. Sameer Gandhi
A partner with Accel Partners, a venture and growth-equity firm, Gandhi, 49,  has led investments in Dropbox, Flipkart and BookMyShow, among others. In 2013, Gandhi—who attended Massachusetts Institute of Technology and Stanford Graduate School of Business—in an interview said that Flipkart is growing at a tremendous pace and that it has a very strong consumer value proposition. Gandhi focuses on early stage and growth investments in consumer, software and services companies.
6. Gaurav Garg
Forty nine-year-old Garg is a co-founder of Menlo Park-based Wing Venture Partners, and has led investments in early stage technology companies. Wing has founded five companies, launched 16 IPOs and made 79 career investments. Before he helped set-up Wing, he was a partner with Sequoia Capital. The electrical engineer by training is also learning to fly single-engine airplanes.
7. Navin Chaddha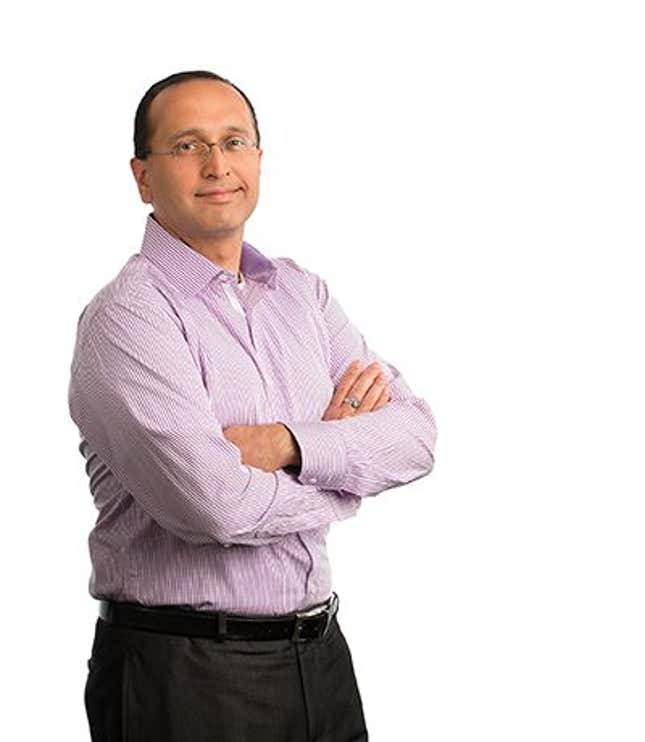 The Indian Institute of Technology, Delhi alumnus is the managing director at Mayfield Fund, an early-stage venture capital fund that has invested in more than 500 companies since 1969. Among Indian companies, Chaddha has invested in matrimony.com, an online matrimonial website, online travel portal MakeMyTrip, energy firm Suzlon, financial services provider IL&FS Investmart and software firm Persistent Systems.
 "(As an investor) you need domain expertise. Now innovation is happening at a micro-level—the pace of innovation is not the same as in the '70s or '80s or '90s. It's amazing how many great ideas entrepreneurs are coming in with—it's mind boggling," he said in an interview in 2014.
Chaddha, 44, is a Bollywood and cricket fan, and lives in Cupertino.
8. Deven Parekh
Parekh is a managing director with Insight Venture Partners, and handles investments in e-commerce, consumer internet data, and application software businesses. Insight, a private equity and venture capital fund, has raised more than $8 billion and invested in more than 200 companies since 1995. A Wharton alumnus, Parekh has led investments in ventures like Alibaba, the Chinese e-commerce giant, and Twitter. He was a part of the business delegation accompanying US president Barack Obama to India in January.  
9. Neeraj Agrawal
Agrawal, 42, is the managing partner at Battery Ventures, a private equity and venture capital firm with offices in Boston, the Silicon Valley and Israel. He has worked on investments in online recruiting website Glassdoor and e-commerce website Groupon. An alumnus of Harvard Business School, Agrawal invests in software services (SaaS) and internet companies across all stages.
10. Venky Ganesan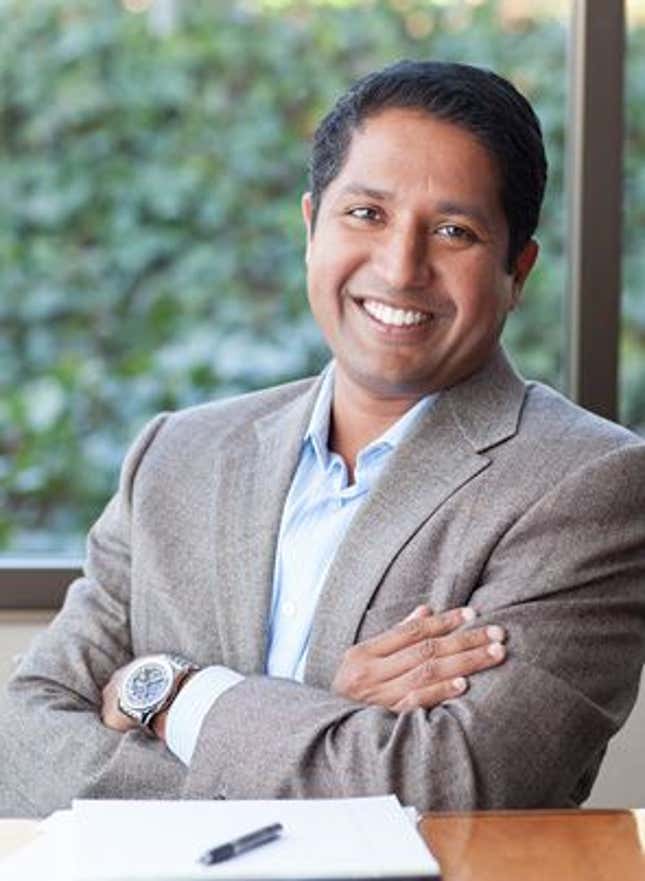 A managing director at the Palo Alto-based Menlo Ventures, Ganesan went to the California Institute of Technology and Reed College. Menlo Ventures is an investor in companies like Tumblr and Uber. He has led investments in SMSGupshup, an Indian messaging service, and Kaminario, an all-flash enterprise storage firm.
11. Satish Dharmaraj
Dharmaraj is a partner at Redpoint Ventures and focuses on investments in mobile, computer, and cloud computing firms. The 47-year-old Clemson University alumnus is a former entrepreneur and a new name in the Midas list. He was the founder of Zimbra, an e-mail software company, which Yahoo acquired in 2007.