Rakesh Jhunjhunwala, with his stupendous success and unlimited supply of one-liners, is perhaps the most famous of India's retail investors. But there are a few more rockstars of the country's stock markets, with millions in shareholdings, who often go unnoticed.
The penetration of retail investors—who invest in their personal capacity—in India's stock markets is increasing. As on March 31, 2015, the average shareholding in all National Stock Exchange (NSE)-listed companies by retail investors was at 21.35%, compared to 20.99% a year ago, according to data from PRIME database.
Jhunjhunwala and his wife, Rekha, are together still the largest individual public shareholders in NSE-listed firms, with a combined holding worth Rs8,331 crore ($1.3 billion) as of March 31, according to PRIME. In the last one year, the value of their holding has increased 58% from Rs5,262 crore ($0.8 billion).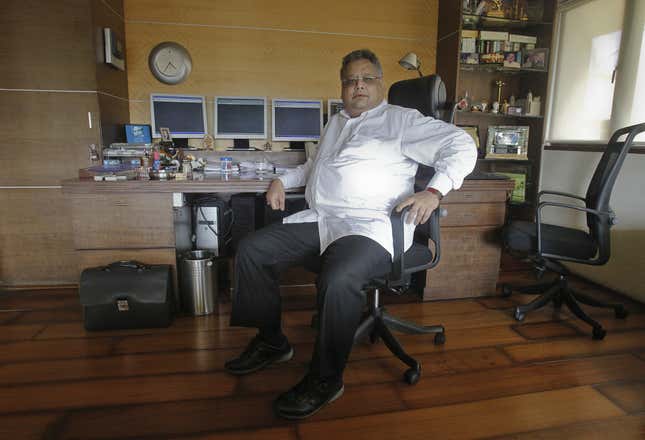 But there are others, like Anuradha Mahindra, wife of Indian industrialist Anand Mahindra, who is listed by PRIME as one of India's largest retail investors. She owns 1.72% of the Kotak Mahindra Bank stock, with a holding value of Rs1,740 crore as of March 31.
Rajiv Rattan, one of the three promoters of the Indiabulls Group and now the owner of RattanIndia Power, has shareholding worth Rs876 crore as on March 31. The details of his investments are not known. Another investor, Shabnam Dhillon, owns 8.52% of the total stock of Religare Enterprises, which was worth Rs512 crore as of March 31.
Here are three more large retail portfolio investors, according to data from PRIME—which analysed the value of investor holdings more than 1% of a company's shareholding for NSE-listed firms.
Ashish Dhawan 
Dhawan, a co-founder of private equity firm, ChrysCapital, holds Rs782 crore ($122.5 million) worth of investments in the stock markets. An alumnus of Harvard Business School and Yale, he is also the founder and chief executive officer of Central Square Foundation, a philanthropic funding organisation, which makes early and growth-stage grants to education-focused NGOs. Dhawan has stock investments in mostly small companies including Madhucon Projects and Nahar Industrial Enterprises, according to shareholding data on the Bombay Stock Exchange (BSE).
Yusuffali Musaliam Veettil Abdul Kader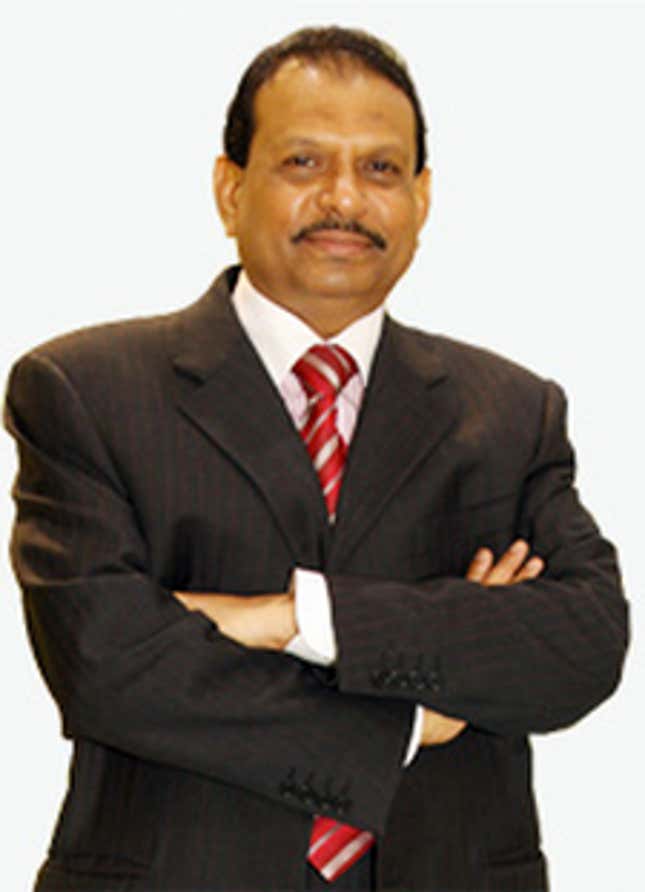 Yusuffali Musaliam Veettil Abdul Kader (M.A. Yusuff Ali), owner of the $5.8 billion Lulu Group, which runs retail chains in the Middle East, has investments worth Rs559 crore ($87.6 million). Most of these are in banking companies like the Dhanlaxmi Bank, South Indian Bank and Federal Bank, according to the BSE shareholding data of these companies. The 59-year-old, India-born and Dubai-based businessman has a net worth of about $2.5 billion according to Forbes Magazine. He also owns the LuLu mall and two Marriott hotels in Cochin, where he has a 60,000-square- foot waterfront home. In December, his group announced a Rs2,500 crore investment in Telangana.
Shivanand Shankar Mankekar 
Active since 1980s in the stock markets, Mankekar is a low-profile investor who also teaches finance at Mumbai's Jamnalal Bajaj Institute of Management Studies. He has holdings worth Rs513 crore ($80.4 million), according to PRIME. Although active in the markets since years, Mankekar rose to fame in 2003 after he invested in Pantaloons, a retail firm, reportedly making returns worth 100 times his investment. His overall assets have been valued at over Rs1,000 crore.