In the last two years, media mogul Rupert Murdoch's News Corp has made three acquisitions in India.
The $9 billion conglomerate—which owns storied newspapers like the Wall Street Journal (WSJ) in the US and The Times in Britain—has bought a real estate portal, an online startup focusing on consumer finance, and a digital data firm in India.
But News Corp is not interested in purchasing a newspaper in India—even though print media is still growing in Asia's third-largest economy.
"It will be very unlikely that we would invest in a mainstream newspaper or a news brand simply because of the restricted nature of FDI (foreign direct investment) and also because I haven't seen too much innovation around the business models," Raju Narisetti, senior vice president, strategy at News Corp, told Quartz in an interview on August 6.
"Would we say never to doing a big media presence in India—no. But current regulatory and business conditions are telling that's not the wisest thing to do," added Narisetti, who was the founding editor of the Mint newspaper—the business daily owned by HT Media—before stepping down in 2008.
Revenue model
Narisetti—who is closely involved in all the acquisitions by Murdoch in India—argued that news businesses in the country, in digital or traditional print media, are not innovating beyond engagement or acquiring audiences.
His main concern is that most Indian media houses haven't developed new, innovative streams of generating revenue—and rely heavily on advertising. That's in contrast to how many media outlets globally have been experimenting with different revenue streams, including events, digital marketing services, e-commerce, and content licensing, among others.
"Part of the global media's problem is how we monetize what we produce, so it would be pretty irresponsible of me to add more capacity to that in a country where digital advertising yields are still a fraction of what they could be," Narisetti said.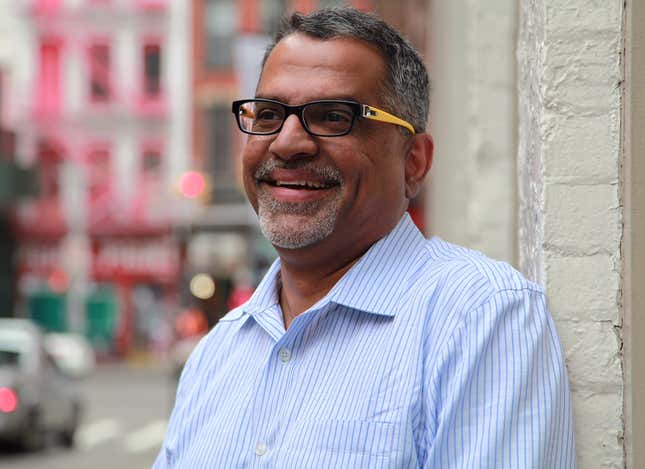 Instead, News Corp is betting on India's growing appetite for mobile phones and the internet.
For instance, in November last year, it acquired a 25% stake in the parent company of PropTiger.com, a digital real estate marketing platform. The next month, News Corp said it bought BigDecisions.com, an online consumer finance startup in India. In March this year, it announced the acquisition of VCCircle, a digital data and content service focusing on private equity and venture capital.
Although VCCircle has a news business, it has five different streams of revenue—advertising, subscription, events, training, and data business.
"All big media companies in the West have gone through the pain of just depending on advertising. So in the future, I don't want to add to the pain in India," Narisetti said.
In India, advertising revenue for television and print media is still currently growing. According to a report by consultancy firm KPMG and the Federation of Indian Chambers of Commerce and Industry, advertising revenue is expected to expand at a compound annual growth rate (CAGR) of 9.7% till 2019 in print media and 14.1% in television media.
Regulatory challenges
Alongside this, India is still one of the most restrictive countries in terms of FDI, Narisetti said.
FDI in print media is currently capped at 26%, with foreign media only left with the option of buying a minority stake in Indian newspapers. However, there have been discussions about increasing this investment cap to 49%, which could potentially encourage more investors as it means more control and returns.
Murdoch had in the past tried this model in India when his Star Group signed a joint venture (JV) with Anand Bazaar Patrika (ABP), a local media company, in 2003 and entered the broadcast news industry.
The JV, called Media Content & Communications Services India, had a 26% investment by Star while the remaining stake was with ABP. But, after a nine year partnership, in 2012, the Star Group ended the association.
The main reasons for the split were differences over editorial content and management tiffs, some news reports suggested. Since then News Corp does not have an India-specific news platform.
And in all likelihood, that won't change soon.