Residents of the southern Indian city of Chennai battled yet another day of torrential rain and flooding on Dec. 2, facing the worst monsoon that the metropolitan area has seen in 100 years.
Chennai, the capital city of Tamil Nadu, recorded over 294 millimeters of rainfall in the last 24 hours, according to the India Meteorological Department (IMD). That means the rains in Chennai this year have been more than double the average rainfall in previous monsoons, as the Wall Street Journal noted.
The financial loss due to the rain and flooding is estimated to exceed Rs15,000 crore ($2.25 billion). Businesses for several IT companies with local offices in the area—like Tata Consultancy Services, Cognizant, IBM, and Infosys—are likely to take a hit as some of them have faced flooding at their premises. Although they have asked their employees to operate from home, that may not be an option as power supply in several parts of the city has been stopped.
Automobile manufacturers like Ford, Daimler, and Nissan, which have facilities in and around Chennai, are also likely to be impacted. "Everyone is at home. Yesterday, workers were sent home after a half day, and today (Dec. 2) we are shut. Tomorrow too, probably," an official at Daimler India told Reuters.
The monsoon season began in Tamil Nadu on Oct. 1, and it has rained incessantly since then. Rain-related incidents have caused 188 deaths in the state since October, IBNLive has reported.
In Chennai, the drainage system has failed to cope with the higher-than-anticipated rain, leaving many parts of the city under water. In the recent weeks, Chennai has seen cars sink, roads cave, and flights cancelled. On Dec. 2, flooding on the runways caused the city's international airport to shut down.
Here are some images that depict the on-ground situation in Chennai over the last 24 hours: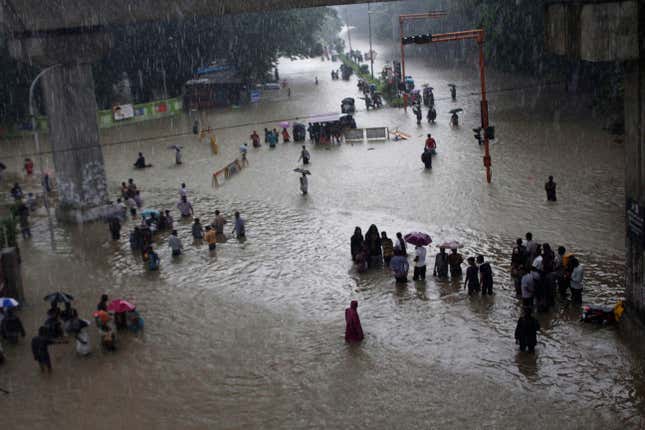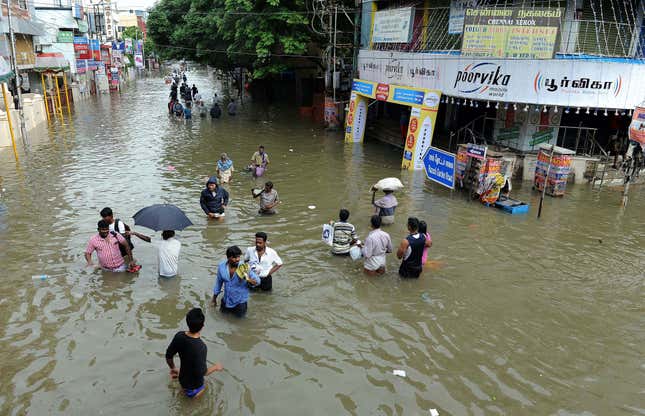 Citing government estimates, Indo-Asian News Service said that 72,119 people are currently housed in 432 relief camps in Chennai. Rescue operations in the city are being carried out by thousands of police, military, and paramilitary forces. Workers from India's National Disaster Response Force have also been dispatched to the city.
Schools, colleges and most offices in the city remained shut on Dec. 2.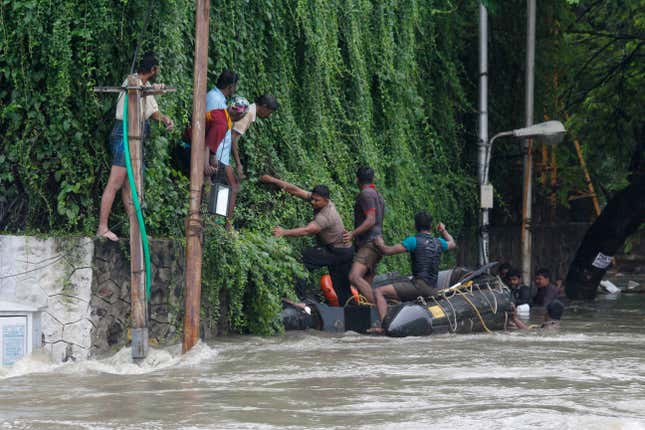 Normal life has been thrown out of gear in Chennai as houses in several low-lying areas started flooding over the last few weeks. The situation got worst over the last few days as the flooding became more widespread.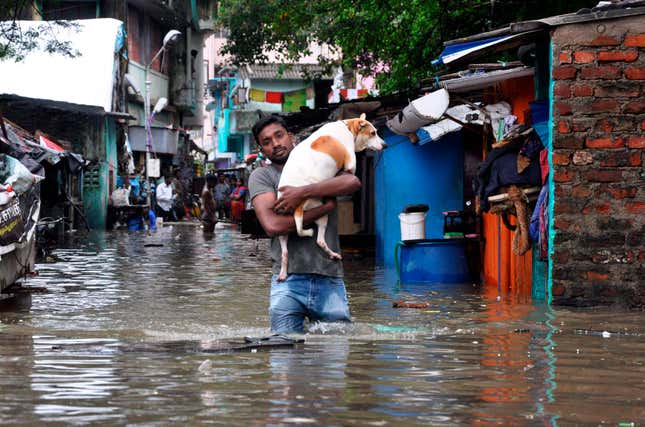 While the state government is making efforts to manage the flood situation, several companies, organisations, and individuals have come forward to help the affected. In many areas, food is being made available by groups connecting with those in need through social media.
Over the last two days, #ChennaiRainsHelp and #ChennaiFloods have been used on Twitter to offer and find shelter, food, transport, and even mobile recharges. The engagement through social media is so significant that the two hashtags have been trending on Twitter in India for the last two days.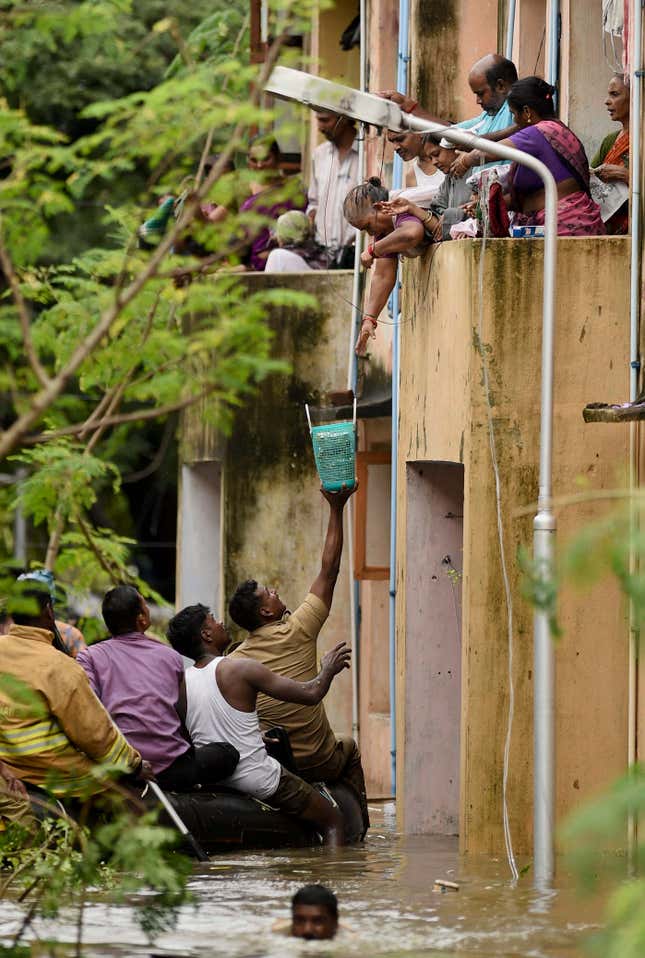 For the last 15 days, boats have replaced cars on many streets in Chennai. Earlier this month, Ola, a local taxi aggregator and a competitor of Uber, launched a free boat service in Chennai to assist those stuck in the floods.
Another Indian startup, Zomato, has launched an option to donate meals to affected residents of Chennai through its food-ordering mobile application. A meal for two on Zomato comes at Rs100 and is being delivered with the help of local non-governmental organisations.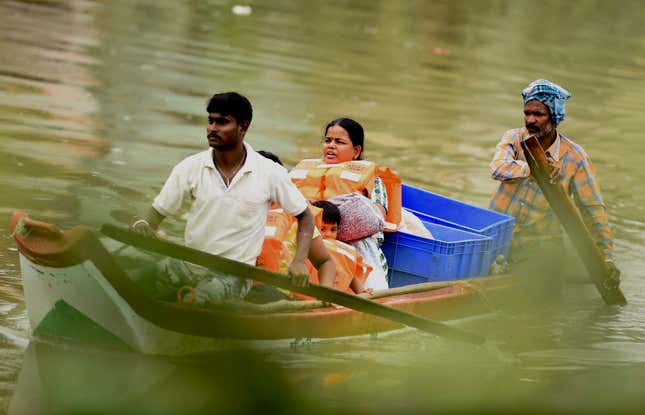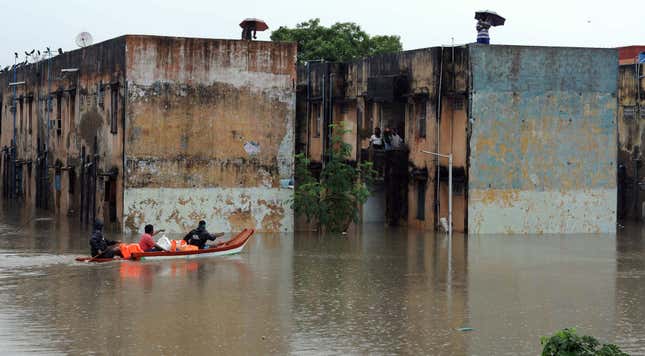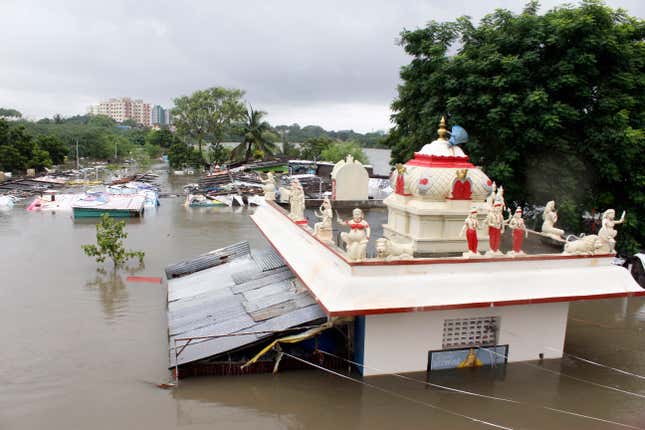 There is a high risk of the situation in Chennai becoming even worse over the next couple of days as the IMD has forecasted that rains in the city will range from "heavy to very heavy."