India has swiped Tinder right—and how.
On Wednesday (Jan. 6), the company announced that it is setting up its first international office in Delhi. And the dating app's newly appointed India head, Taru Kapoor, believes India could be Tinder's largest market in the future.
Kapoor—whose appointment was announced on Wednesday—was speaking at TieCON Mumbai, a two-day event for entrepreneurs in India's financial capital.
At the sidelines of the event, Kapoor, who is an alumna of Harvard University and the Indian Institute of Technology, Delhi, told Quartz that users in India are growing at a rate of 1% every day. She did not disclose the number of users in India.
"India is young, everybody is coming online and mobile is their primary device. The country is changing. And the next wave of users are going to come from a country like India," she said.
"You have to be here (in India). Online dating and mobile-first social networks are exploding. Look at Instagram, WhatsApp, and Snapchat, and the way they are evolving in India. Look at the way 21-year-olds are using it. They are the next set of users. So this is a very exciting market for us," Kapoor added.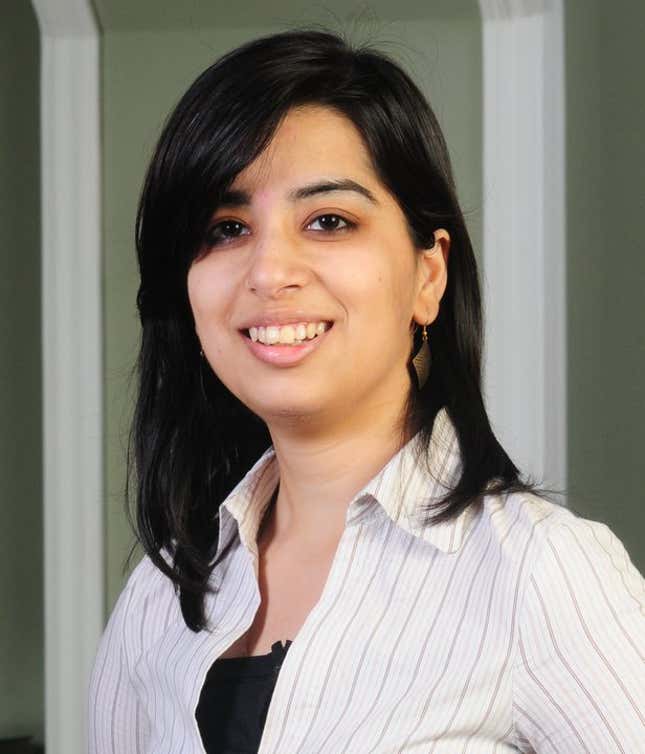 In September last year, Tinder said it gets 7.5 million daily swipes in India. Additionally, users in Asia's third-largest economy have the highest number of messages exchanged per match, globally.
Now, Kapoor said, the new office in Delhi will help the dating app to localise and tend to specific user needs. Localising services is a strategy many American technology firms have used in the country. For instance, Uber accepts payments in cash in India.
Kapoor, however, refused to give information on what exactly these tweaks would be. "You should wait and watch. One of the reasons of having an India office is to focus on the Indian user and what they need," she said.
"We get around 100 emails a day. There is user feedback and we are listening closely," Kapoor added.
The incorporation of feedback is already visible. The app now displays education and job details of users globally. The number of requests for this information was the highest from Indian users, Kapoor said in a panel discussion at the event.
But would the presence of similar local apps like TrulyMadly, Woo, and Vee be a challenge for Tinder?
"Right now I only see opportunity, I don't see challenges. There is a lot of potential. This market is very nascent and is growing. Hopefully in the next 12-18 months, it will mature," she said.