Facebook seems a little confused about the territorial borders of India.
A world map included in the February newsletter of FbStart—a Facebook programme targetted at early-stage mobile startups—shows almost the entire northern Indian state of Jammu & Kashmir as part of China. Some Chinese territory, too, appears to have been merged with the eastern Indian state of Arunachal Pradesh.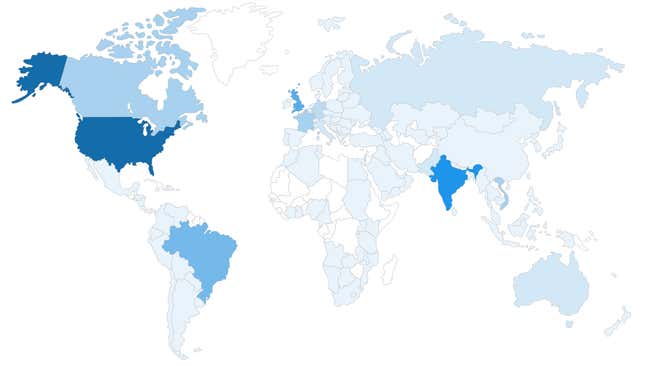 Jammu & Kashmir shares the international border with China in the north and east, and is separated from Pakistan-occupied Kashmir by the Line of Control.
This is what the region actually looks like: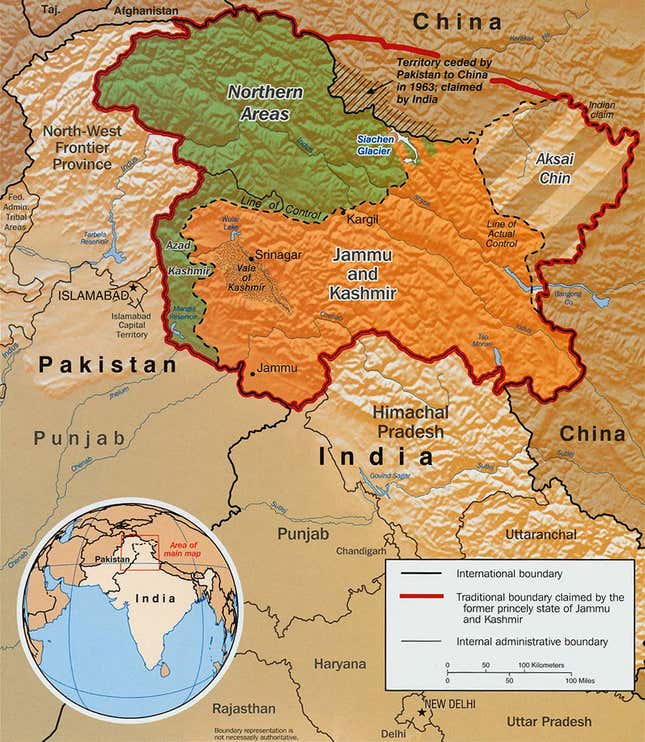 The border between Arunachal Pradesh and China is also disputed, with the latter claiming that the eastern Indian state is a part of southern Tibet.
"We regret the incorrect depiction of the Indian map, the error is unintentional," a Facebook spokesperson told Quartz.
So far, it's not been a particularly easy year for Facebook in India. On Feb. 08, the Telecom Regulatory Authority of India had barred differential pricing for internet services in the country, delivering a major blow to Facebook, which had been aggressively lobbying for Free Basics in Asia's third-largest economy. Facebook had reportedly spent nearly Rs300 crore to promote Free Basics in India, flooding many cities with billboards and newspaper advertisement.
Now, Facebook could be in for more trouble with this map.