Only 2% Indians invest in stocks, and exchanges are to be blamed for keeping most investors in Asia's third largest economy away from equity markets.
"We have a market that is not safe for investors to a large extent," said Ashish Kumar Chauhan, CEO and managing director of the 140-year-old BSE, also known as the Bombay Stock Exchange. The BSE, Asia's first stock exchange, has developed the Sensex, India's benchmark equity index.
Chauhan, who was one of the founders of the National Stock Exchange (NSE)—India's biggest bourse by trading activity—told Quartz that poor investor awareness and market volatility are the main reasons for such low participation.
In an interview, the IIT-Bombay and IIM-Kolkata alumnus spoke about the impact of the global stock market turmoil, the revival in the initial public offering (IPO) market, and how illegal stock exchanges need to be brought down.
Here are the edited excerpts:
Q: What is the reach of equity markets in India today?
A: India has a population of around 1.2 billion, out of which only 20-25 million people invest in shares or mutual funds. We have touched only 2% of India and we have to reach the remaining 98%. That is the issue, BSE has been working for 140 years. The stock market has created a lot of wealth of around $1.4 trillion. And, with respect to India's GDP, this is not bad compared to other countries. But for wealth creation, job creation and channelising savings in India, markets are not the primary vehicle today.
Q: So why do you think participation is so low?
A: Exchanges have to be blamed for not doing their job well. Also, the volatility has to be blamed. Since markets are so volatile, people are afraid of investing. Even when they want to invest, a lot of mis-selling happens. People with very low understanding of derivatives are trading in them. The markets are also being used for tax evasion and speculation. Today, India is practically the second most speculative nation in the world after Korea. Due to our tax structures, which charge less on the transactions for derivatives, and high on equities, people take to derivatives.
We have a market that is not safe for investors to a large extent. Newcomers and gullible people have problems understanding products and end up choosing high-risk products. Once they lose money, they practically leave the market forever.
Q: What is the BSE doing to increase this reach?
A: We are trying to increase investor awareness. We do over 2,500 investor awareness programmes every year. But that is small compared to what India needs. So we reach out to schools, colleges and self-help groups. The basic goal is financial literacy.
Today equities and derivatives are volatile, so we need to give some instruments that have a risk-free framework. We have asked the Reserve Bank of India (RBI) to allow small investors to easily invest in government bonds which are risk-free instruments, and this process is on.
Q: Talking of volatility, what impact are the global markets having on Indian equities?
A: China is the big elephant in the room and that issue needs to be resolved in a decisive way. Till the time Chinese debt and issues in the banking systems are not resolved, people will be apprehensive about how it impacts global commodity prices or manufacturing. The US elections have also created some uncertainty over policies. For the next one year, till the time the election is over, uncertainties will prevail.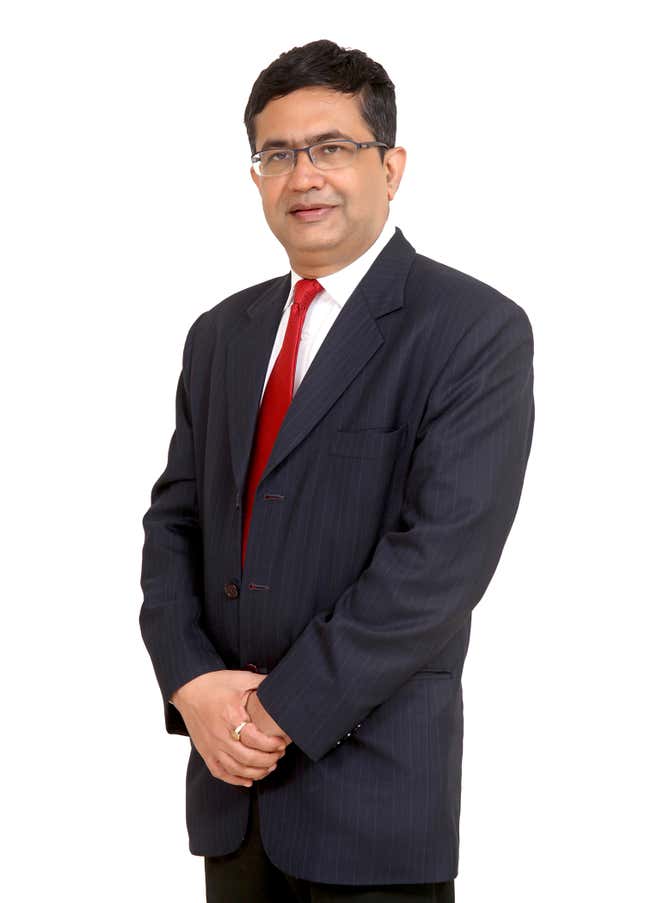 Q: What is your sense of the IPO market in India? Can we say it has revived?
A: The IPO market has certainly revived. The pipeline is good and people have got good returns. But we have to see how the prices are sustained in the long run with respect to the profitability and finances of the company.
Q: But startups have been apprehensive of listing in India…
A: We have 123 companies listed on our small and medium enterprises (SME) platform, and there will be 13-14 more listings on it in the next few months. So, there is a lot of activity happening there.
About high-tech companies like e-commerce, for instance, clearly they do not have a track record of profitability. Even for SMEs, the BSE insists for some track record of profits. So the Securities and Exchange Board of India (SEBI) has recently come out with regulations for the startups to launch IPOs and we are searching for such companies.
Q: Why do you think Indian startups prefer listing abroad? Is it a demand issue?
A: In terms of listing abroad versus in India, it depends on what kind of valuations the companies get. The high-tech companies are generally hungry for capital. They want large valuations and Indian investors prefer more traditional business models. So, small investors are wary of new companies with no track record. Instead they would rather put their money in highly-acclaimed companies. This also imposes constraints for new companies to come to the market and raise funds.
Q: There are many illegal stock exchanges in India and the trading there is huge. How does one clamp down on these?
A: This is an educational issue. We haven't reached out to consumers so that they know the difference between formal and informal activities. So we are working to improve this. There is also a law & order situation. In most cases, the police force is busy in day-to-day criminal activities. So, they do not take financial crimes seriously. Some are not even aware this is a crime.