The International Consortium of Investigative Journalists, a network across 78 countries, has published one of the world's biggest leaks of documents related to secret offshore accounts held by the world's big and mighty.
These documents were leaked from Mossack Fonseca, a secretive Panama-based law firm that helps people set up and acquire firms in tax havens around the world. Although offshore entities are not illegal, these companies are an easy way out for money laundering and tax evasion.
Among others, people close to Pakistan's prime minister Nawaz Sharif, Argentinian footballer Lionel Messi, and Russian president Vladimir Putin, too, have been linked to various offshore deals, the leaked documents show. From India, a Bollywood icon, a former Miss World, a real estate mogul, lawyers, and prominent business families have found themselves in the eye of the storm.
Former Miss World and actress Aishwarya Rai, her father-in-law Amitabh Bachchan, businessman KP Singh of the DLF group, Sameer Gehlaut of the Indiabulls group, and Vinod Adani of the Adani group are among the 500 Indians linked to offshore firms set up in tax havens such as British Virgin Islands and the Bahamas.
The list of Indians was published by New Delhi-based The Indian Express newspaper. Other well known names on the list include the Mumbai-based Garware family, Goa-based industrialist Anil Salgaocar and corporate lawyer Harish Salve.
The files are reportedly only the first instalment of the leak, now known as "The Panama Papers", and were first provided by an anonymous source to the German newspaper Süddeutsche Zeitung.
As per the Reserve Bank of India's Foreign Exchange Management Act, no Indian individual was allowed to make a direct overseas investment until 2013. The central bank in 2013 amended the existing rules to allow direct investments in joint ventures or wholly-owned subsidiaries. But, the Indian Express investigation said that many of these companies were set up long before that.
Additionally, in 2004, the Liberalised Remittance Scheme (LRS) was introduced by the RBI, which allowed foreign remittances of up to $25,000 a year by Indian citizens. This limit is now increased to $250,000 a year.
Here is a list of the prominent Indians who find themselves in the list:
Amitabh Bachchan, Bollywood superstar: According to the leaked papers, Bachchan is a director of four shipping firms set up in the British Virgin Islands and the Bahamas. "The authorised capital of these companies ranged between $5,000 and $50,000, but they traded in ships worth millions of dollars," the report said. Bachchan, a recipient of India's second highest civilian award, the Padma Vibhushan, has also had strong links to the political ecosystem in India. He was a close friend of the Gandhi family's, and in the past was alleged to have received kickbacks from the Bofors deal. Later, however, a Swedish whistleblower claimed that Bachchan was falsely implicated in the case.
Aishwarya Rai, actress and former Miss World: Often featured among the world's most beautiful women, Aishwarya Rai is Bachchan's daughter-in-law. The leaked papers allege that Rai was a director at Amic Partners Limited, a company in the British Virgin Islands before her status was changed to that of a shareholder. Even her father Kotedadi Ramana Rai Krishna Rai, mother Vrinda Krishna Raj Rai, and brother Aditya Rai were registered as Amic directors. The company was dissolved in 2008, a year after she married Amitabh Bachchan's son, Abhishek. A spokesperson for the actress has meanwhile said that the documents are "totally untrue and false."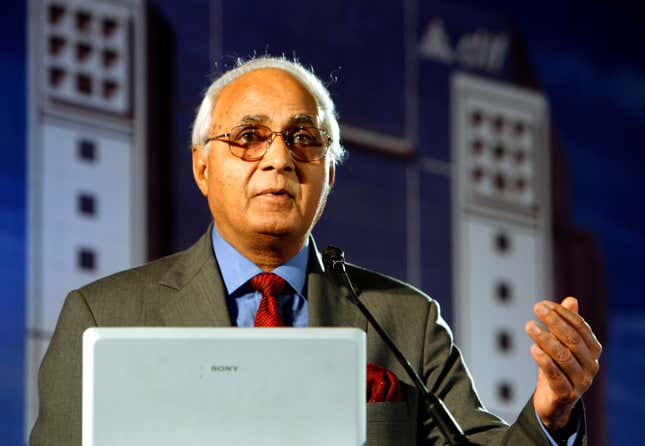 K P Singh, chairman of DLF: The founder of Delhi-based DLF, India's largest real estate developer, K P Singh, reportedly acquired a company registered in the British Virgin Islands in 2010, along with his wife. "At least two more companies were set up in 2012 by son Rajiv Singh and daughter Pia Singh. The family's three offshore entities together hold almost $10 million," The Indian Express report said. DLF, which made much of its money in the late 1980s by developing Gurgaon, a satellite town near Delhi, was in 2012 accused of helping fund a purchase by Robert Vadra, the son-in-law of Congress party chief Sonia Gandhi.
Sameer Gehlaut, chairman, Indiabulls: The owner of real estate firm Indiabulls bought three properties in London through family firms registered in Karnal, Delhi, Bahamas, Jersey and the UK. These properties are being developed into residential and hospitality projects. The transactions involved a complex network of companies all leading to the SG Family Trust owned by Sumita Singh, a former MLA and the Haryana Mahila Congress head, and her husband Jagdeep Singh Virk. These two are the parents of Divya Gehlaut, Sameer's wife.  
Garware family: The Mumbai-based family which owns a vessel-supplying company is reportedly associated with a number of offshore entities in Panamas and British Virgin Islands. According to documents, some six companies were set up in 2008 and were dissolved in 2014. Meanwhile, a Garware spokesperson told The Indian Express that the family wasn't connected or concerned with the entities mentioned.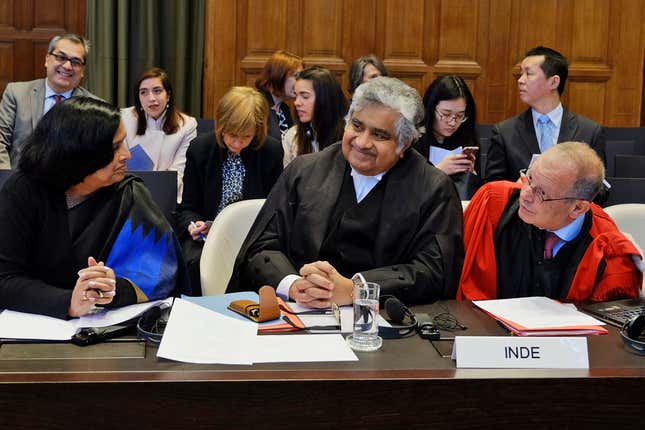 Harish Salve, corporate lawyer: Salve fights legal cases for India's rich and mighty. According to the documents, Salve and his family members reportedly set up three offshore companies in the British Virgin Islands. "I set up Crestbright in 2012—as a holding company to hold my lawfully made and fully disclosed investments based in the UK, but the company has zero assets and zero income," Salve told The Indian Express.
Jehangir Soli Sorabjee, physician: Sorabjee, son of India's former attorney general Soli Sorabjee, is the only shareholder of Moonglow Investments Global, an offshore firm incorporated in the British Virgin Islands in 2010. A physician at the Bombay Hospital, Jehangir also teaches at medical colleges. In his response to The Indian Express, he said the facts were "correct" and that his company "has received funds for investments sent abroad from India through the liberalised RBI scheme." He added that this income was reflected in his income tax returns.
Omkar Kanwar, chairman of Apollo Tyres: Kanwar set up an offshore company in 2010 and two trusts in the British Virgin Islands in 2014. "Indian lawfully permits foreign investments in accordance with certain regulations. Any investment abroad that the Kanwar family may have is in due compliance with Indian laws, where applicable, including making disclosures wherever required," a spokesperson for the group told The Indian Express.
Zavary Poonawalla: Poonawalla is the elder brother of Cyrus Poonawalla, an Indian billionaire who owns businesses from real estate to pharmaceuticals. Zavary, his wife, and two daughters are listed as directors of Stallast Ltd, a firm incorporated in the British Virgin Islands, according to the Fonseca documents. Zavary told The Indian Express that they were directors of the firm. "As we remitted money under the Liberalised Remittance Scheme through the automatic route, no special permission was needed from the RBI," he said. He said the details have been disclosed to tax authorities.
Indira Sivasailam and Mallika Srinivasan: Sivasailam, who died in 2008, was the wife of Anantharamakrishnan Sivasailam, chairman of the Amalgamations Group. The investigation lists Indira as a shareholder in Stanbridge Company, a firm incorporated in the British Virgin Islands. Her daughter, Mallika Srinivasan, wife of Venu Srinivasan, owner of TVS Motors, received shares in Stanbridge after her parents transferred them in 2011. Mallika subsequently gave up the shares. In her response to the Indian Express, she denied setting up any offshore company and said she has "no connection with Stanbridge Company Ltd."
Defence firms: The Indian Express investigations also revealed that commissions were paid by Italian defence equipment maker Elettronica SpA through two offshore entities registered in the British Virgin Islands and Dublin for defence contracts. The two offshore entities paid alleged commissions—ranging from 5% to 17%—to two other companies, one of which was owned by an Indian. "While the precise quantum of contracts signed by Elettronica SpA with the Indian armed forces and the commissions being paid is not known, there are documents annexed with marketing agreements which list the nature of the contracts," The Indian Express said.