Prince William and Kate, the duke and duchess of Cambridge, are on their first official trip to India.
From meeting prime minister Narendra Modi in capital city New Delhi and attending a reception with Indian film actors in Mumbai, to a forest safari in Assam, the couple has had a packed schedule for the five-day trip that started on April 10.
Here are some scenes from the couple's first royal trip in two years:
On the first day of their trip, the duke and duchess visited a slum in Mumbai and played a game of football with the children there.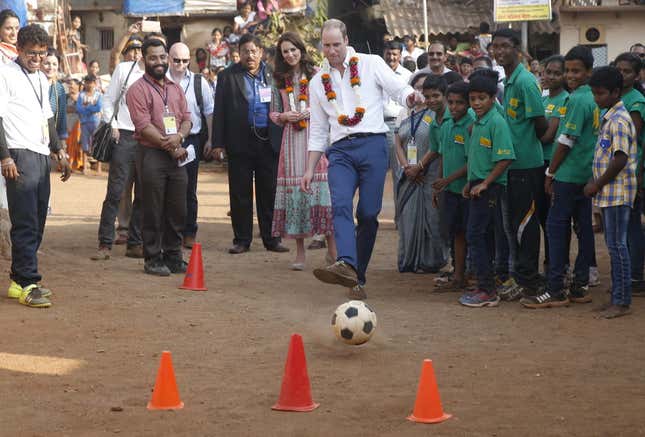 Later in the day, the couple participated in a charity cricket match in Mumbai.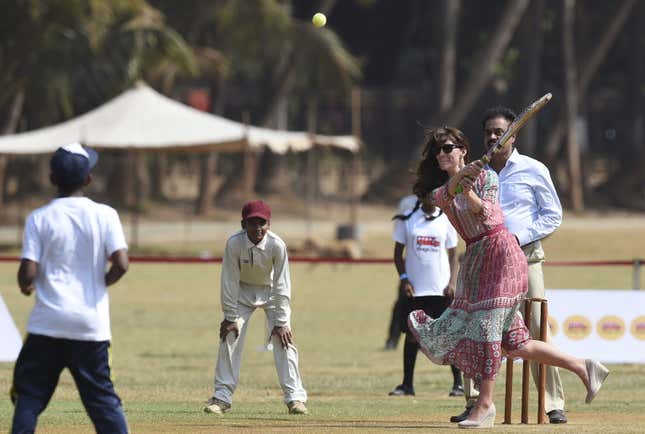 William and Kate attended a party in New Delhi held in honor of the Queen of England's upcoming 90th birthday. The event was attended by over 2,000 guests, including Indian politicians.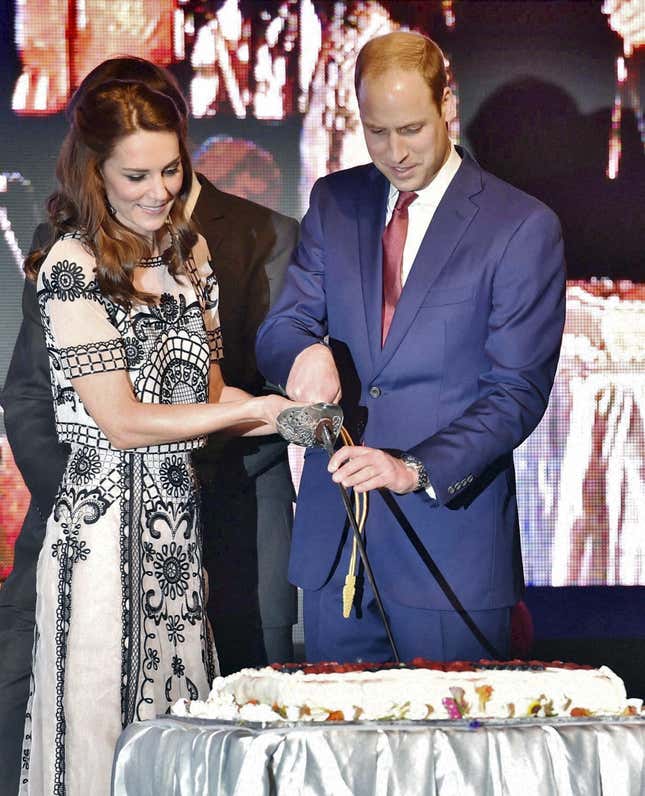 One of the most talked-about events during the trip was a gala dinner in Mumbai, which raised funds for children's charities in India. The dinner was attended by Bollywood actors and cricketers, among others.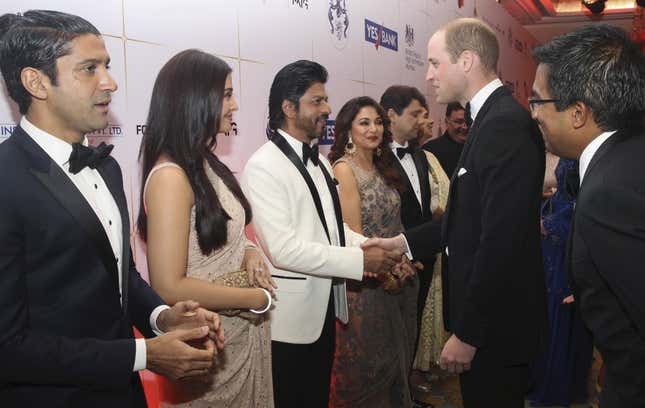 The royal couple also visited a tech event in Mumbai on Apr. 11, where they met several young entrepreneurs and heard their pitches. They tested out a machine that makes dosas (rice pancakes), and the prince tried his hand at a racing-car simulator.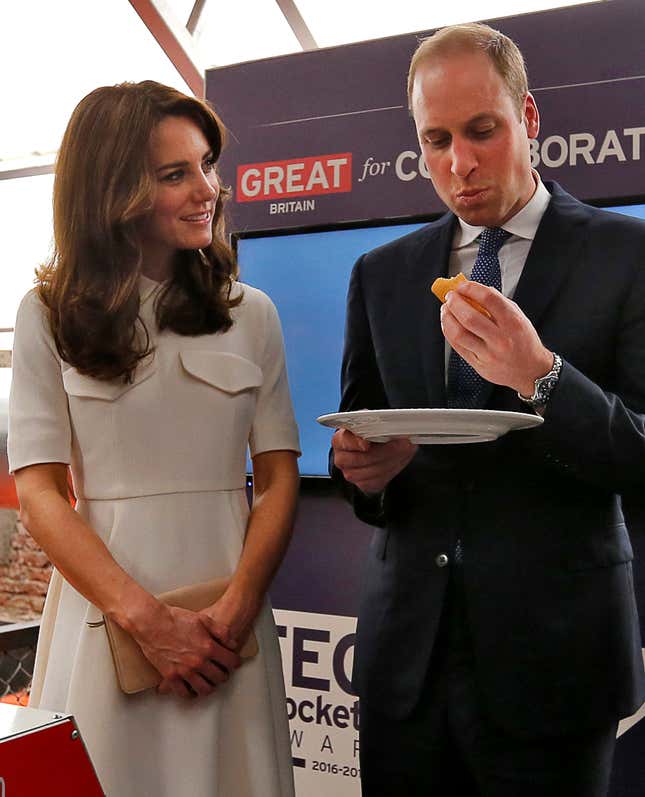 The couple visited the Kaziranga National Park, a world heritage site, in the eastern Indian state of Assam. The sanctuary hosts two-thirds of the world's greater one-horned rhinoceroses, which is listed as "vulnerable" by conservation groups. After a safari through the forest, the two spent some time at a nearby village.