The jury is still out nearly three weeks after the Narendra Modi government's surprise decision to demonetise the Rs500 and Rs1,000 denomination notes.
The move has polarised some of the sharpest minds in the country, and elsewhere. There are some who have come out in support, others have either criticised its execution or said that the painful exercise won't help curb black money or unaccounted wealth.
Here are some key voices:
Narendra Modi, prime minister of India
There is little criticism of this decision of the government. But what are some people criticising it for? They are critical of the fact that the government did not prepare well. The issue is not that the government was not well prepared. Such people are pained that the government did not give anyone time to prepare… If they had got even 72 hours to prepare, they would have praised me and my decision.
Arun Jaitley, finance minister of India
It is important to realise what was the Indian normal for last 70 years. It had almost become the Indian normal to have a parallel economy, to have a shadow economy. It was almost a way of life… And I think it's not the normal in which we are functioning. This one decision now redefines the Indian normal, there is a new Indian normal.
Urjit Patel, governor, Reserve Bank of India
This is a once in a lifetime event. It is very rare to remove 86% of the currency in circulation in one go. The logistics of such an operation is mammoth. And yet for withdrawal of legal tender status to be effective, complete secrecy was required. So, it is difficult to get all banks ready and fully prepared in 24 hours for a big step like this. Obviously, this has caused some dislocation. That is why we request support from all Indians for the larger cause of fighting tax evasion and the black economy.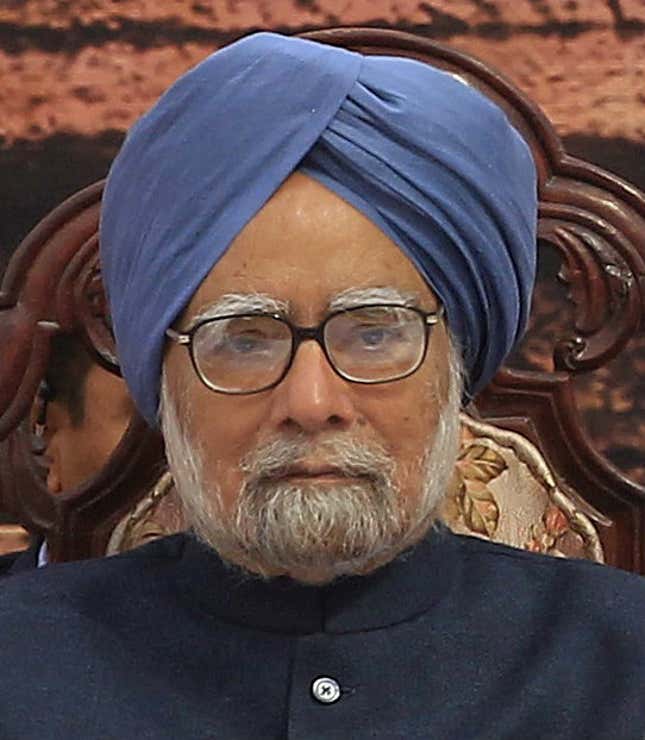 Manmohan Singh, former prime minister and finance minister of India
Even those who say that this measure will do harm or will cause distress in the short term but be in the interest of the country in the long-run, I am reminded of what John Keynes said once: In the long run, all of us are dead.
…
The way this scheme has been implemented is a monumental management failure and in fact, it is a case of organised loot and legalised plunder.
P Chidambaram, former finance minister of India
The PM's time out for 50 days might ease the liquidity crisis at individuals' hands, but it won't solve many other problems… Even if you print note for note, it will take seven months. If you print smaller denominations notes like Rs100 for Rs500, it will take five times more time… Think somebody didn't think through… that's not unusual for government.
Amartya Sen, Nobel laureate
At one stroke the move declares all Indians—indeed all holders of Indian currency—as possibly crooks, unless they can establish they are not.
…

Good policies sometimes cause pain, but whatever causes pain—no matter how intense—is not necessarily good policy.
…

Only an authoritarian government can calmly cause such misery to the people—with millions of innocent people being deprived of their money and being subjected to suffering, inconvenience and indignity in trying to get their own money back.
Arundhati Bhattacharya, chairperson, State Bank of India
If you want less corruption or a corruption-free society, you need to necessarily move out of cash. If you give them the liberty of using cash, they will abuse that liberty and ensure that they are not even paying taxes on whatever they are doing in cash.
Kaushik Basu, World Bank chief economist and India's former chief economic advisor
GST was good economics; demonetisation is not. Its economics is complex and the collateral damage is likely to far outstrip the benefits.
C Rangarajan, former Reserve Bank of India governor
The government's move to withdraw Rs 500 and Rs 1,000 notes is a standard prescription in extinguishing unaccounted money. This has been tried in the past.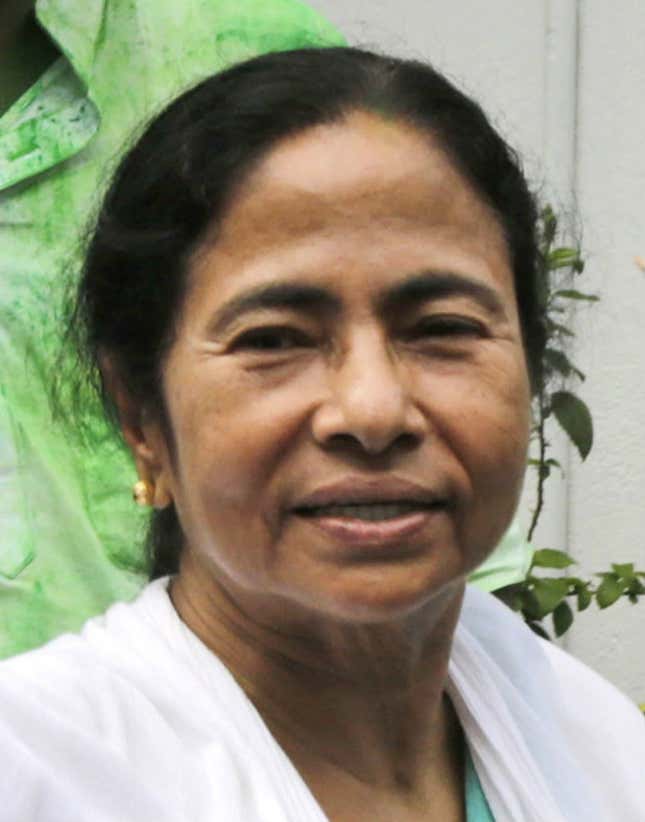 Mamata Banerjee, chief minister of West Bengal
Heartless and ill-conceived blow on the common people and the middle class in the fake name of anti-corruption. The PM could not get back the promised black money from abroad from the rich so a drama to divert his failure.
Surjit Bhalla, economist
The fight against corruption and black money in India has just begun. If successful, this will go down as the biggest reform in India, bigger than GST (though the two are related) and bigger than the industrial policy reform of 1991. But, and there is a 'but'—while the policy is very effective in its attack on past black money, it is silent on the creation of future black money.
Arvind Panagariya, vice-chairman, Niti Aayog
I think it's a matter of a quarter and how much impact on the growth rate that happens in this quarter is anybody's estimate.
Ruchir Sharma, chief global strategist and head of emerging markets at Morgan Stanley
Scrapping large bills may destroy some hidden wealth today, but the black economy will start regenerating itself tomorrow in the absence of deeper changes in the culture and institutions that foster it, which in turn is a function of a country's per capita income. Only as a nation gets less poor do corruption, black money, and the role of cash decline. There is no shortcut.
Kenneth Rogoff, professor of public policy and economics at Harvard University
The long-run gains (of demonetisation) depend on implementation, and it could take years to know how history will view this unprecedented move… The short run costs are unfolding, but the long-run effects on India may well prove more than worth them, but it is very hard to know for sure at this stage.
Jean Drèze, economist
Demonetisation in a booming economy is like shooting at the tyres of a racing car.
Larry Summers, former US treasury secretary
We strongly suspect that those with the largest amount of ill-gotten gain do not hold their wealth in cash but instead have long since converted it into foreign exchange, gold, bitcoin or some other store of value. So it is petty fortunes, not the hugest and most problematic ones, that are being targeted.
Abhirup Sarkar, professor at Indian Statistical Institute
Actually, the very premise that demonetisation will help in removing the (black money) menace is wrong. That's because people don't stack black money in cash. Rather, they stash it in undisclosed accounts in Swiss banks. So demonetisation won't affect the big fish.
Ajit Ranade, chief economist at Aditya Birla Group
The government's determination to go after illegitimate wealth and corruption with unthinkable audacity, if sustained, can renew the citizens' trust in governance institutions.
Bibek Debroy, an economist and a member of NITI Aayog
Don't assume the government is stupid… Do not assume that Indians are stupid. They will figure out ways of circumventing it (the new rules on notes), and what the government is trying to do is preempt it.