After the Americans, Chinese, and the Japanese, venture capital (VC) investors from South Korea now seem to have found love for India.
On Dec. 19, Bengaluru-based real estate portal NoBroker said it has raised $7 million (Rs50 crore) in a round led by KTB Network, a Seoul-based VC firm.
This is the second investment from a South Korean VC in an Indian startup this year, according to research platform Tracxn. In March, Softbank South Korea had led a funding round in Gurgaon-based True Balance, a mobile app that helps users stay updated about their pre-paid mobile balance.
The two investments this year come after a long lull in funding from Korean investors.
Between 2013 and 2016, when investors from all over the world made a beeline for India, there were only three instances of South Korean investors putting money into the country, Tracxn data shows.
Among other reasons, South Korean investors lack an understanding of the Indian startup ecosystem.
However, Chunsoo Kim, a senior KTB Network official, says that situation is changing quickly and India is now the subject of discussion among several South Korean investors.
NoBroker is KTB Network's first investment in India. The VC has been active in South Korea, China, and the US since 1981, investing in over 3,000 startups, of which over 300 went on to list on several stock exchanges. Some of KTB's investments include Korean Exchange-listed visual effects company Dexter Studios, Chinese video-sharing website Tudou, and Boston-based biotech firm Orig3n.
In a telephonic interview from Seoul, Kim told Quartz that he's in talks with several other Indian startups, too, and strongly feels it's time for airlines to start direct flights between Seoul and Bengaluru so investors like him have a better access to India's Silicon Valley.
Edited excerpts:
Why didn't you consider investing in India so far?
It is not easy to find your first investment in a new country. Also, India is a big country and so it is not an easy market to look into. But now that we have made our first investment in India, I think it will be easier for us going forward.
Why haven't South Korean VCs been more active in India?
Korean investors have focused more on Korea and on China because it is just next door to us. But now they are realising that the Chinese market has become more saturated compared to India. So most VCs in Korea are looking for the next potential market. Also, there are some VCs who have achieved success in China and now want to go beyond that country and the next strong destination they see is India.
Why did you choose the real estate technology sector for your maiden investment in India?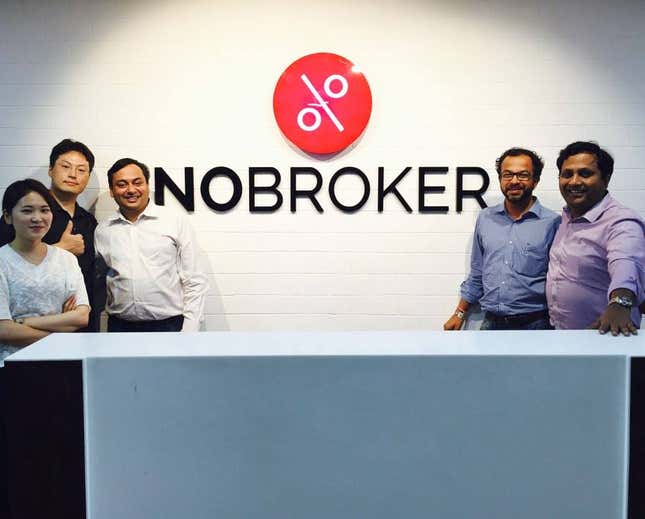 India has a massive young population and it has one of the world's fastest-growing labour pools. Millions of young workers in the country are moving to cities today and their need to find new homes is very real. So, the real estate sector has a lot of potential. Within the real estate space, we think NoBroker's model is different as it focuses on eliminating brokers from rental transactions, which other real estate portals are not really doing.
Are you in talks with more Indian startups?
We are in talks with several other Indian startups—some of those started in India and some started outside but have major business in India. I cannot say by when these investments will happen, but India is of interest to us and we want to have a larger presence there.
I personally believe in the potential of the Indian market very strongly. Firstly, look at the size of the domestic market and the number of consumers you have. And secondly, India has an amazing talent pool. Indians have historically done great things in the field of technology and I think it is a no-brainer that the country will continue to innovate. We want to be a part of it.
Is that a sentiment other investors in South Korea, too, have?
It's very interesting how this year India got a lot of attention in South Korea. There are a couple of Korean startups that are doing business with Indian companies and, in 2016, they made some big headlines in our country. So that has increased everyone's interest in India.
I have heard a lot of discussion about the Indian market among Korean investors, but they don't have many connections there so they are still trying to figure out how to get into the country. Besides investors, there are (also) several startups that are looking to enter India now.
So, South Korea is now realising that India has a lot of potential. But there is a big gap right now; imagine, we don't have a direct flight to Bengaluru yet, while we have hundreds of flights between Shanghai and Seoul. That just reflects the difference in the amount of trade we are doing with the two countries and that must change.