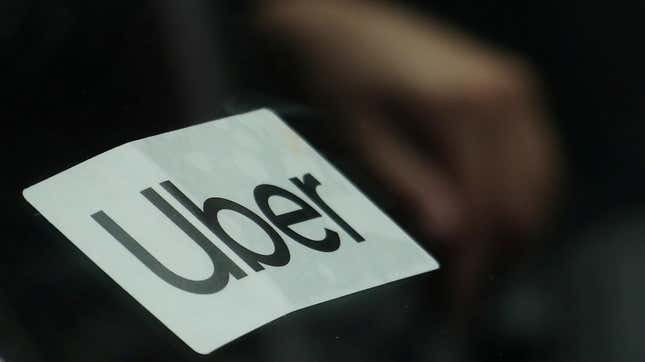 Compared to other household tech companies, economic uncertainty has been a help to Uber. The ride-hailing giant said it ended last year with over 5.4 million drivers and delivery workers—a new record.
In the last three months of 2022, driver supply was up 35%, and the company's new driver count was up 34%, said Dara Khosrowshahi, Uber's CEO, on a Feb. 8 conference call with analysts and investors. He said about 70% of drivers surveyed had considered inflation as a factor in their decision to sign up for the app, so "they can afford to live in what has been an inflationary world." He added, "[W]e certainly think that the economic environment could be a tailwind there."
Khosrowshahi noted that, in the past, weaker economic environments in countries like Brazil and Mexico haa boosted driver supply, which leads to increased trip volumes because prices are cheaper.
The long, ongoing tension between Uber and drivers
For years, Uber used incentives—eg, referral bonuses—to flood the markets with drivers, pushing down prices for rides. But, over the years, to cut labor costs and get closer to profitability, the company reduced those bonuses. Then came the pandemic, and Uber faced a driver shortage. Many drivers stopped driving because they weren't receiving enough trips to make it worth their time, pushing Uber to promote a $250 million "driver stimulus" to incentivize both existing drivers and first-time drivers. At the same time, online delivery became mainstream, which led to increased competition for gig workers, even as Uber offered its own delivery service.
Drivers are now back in demand. In the last year, there's been a shift in spending from products to services, as more people go out, shop, and eat at restaurants again, all of which has benefited Uber. The average number of trips per month per customer is higher than it was last year (5.4 versus 5.0), though still below 2019 levels, according to the company.
How Uber fared financially amid economic uncertainty
In the last three months of 2022, Uber's gross bookings were up 19% year-over-year. The company reported revenue of 8.6 billion, up 49% from the same period last year. Meanwhile, the company reported adjusted earnings before interest, taxes, depreciation, and amortization (EBITDA) of $665 million, higher than what Wall Street analysts expected. It is a measure the company has long used to signal to investors its path to profitability.
In a prepared statement, Khosrowshahi said Uber ended last year with its "strongest quarter ever." Part of Uber's massive growth also comes from higher prices for rides and food delivery—in other words, Uber shifting the costs to consumers, which the company has long signaled will happen.