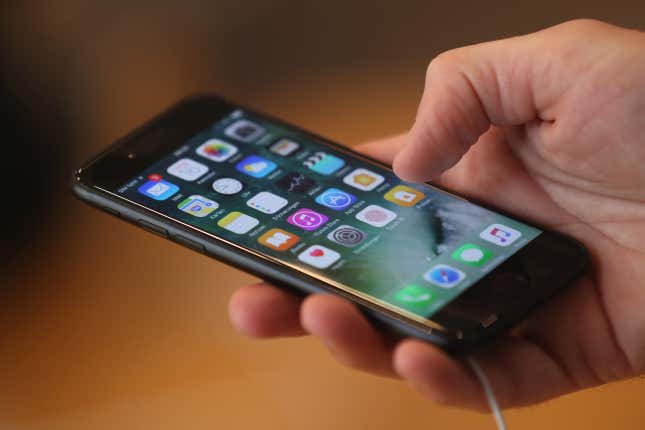 Dozens of state attorneys general have banded together to sue a telecommunications company, alleging that the company is solely responsible for 7.5 billion calls to people on the US's federal Do Not Call registry.

Should you buy McDonald's and Caterpillar stock right now?
The lawsuit claims (pdf) that Avid Telecom, which provides voice over internet protocol (VoIP) services, illegally facilitated robocalls, violating federal telemarketing, spoofing, and robocalling laws, as well as calling numbers on the Do Not Call list.
"Americans are sick and tired of their phones ringing off the hook with fraudulent robocalls," New York attorney general Letitia James wrote in a press release. "Seniors and vulnerable consumers have been scammed out of millions because of these illegal robocalls. Today we are suing Avid Telecom for facilitating these annoying and illegal calls and for hurting ordinary Americans."
Spam, scam, and robocalls
The lawsuit comes less than one year after the Anti-Robocall Multistate Litigation Task Force was formed by the state attorneys generals of all 50 states and Washington DC, to coordinate legal action against illegal robocalls. "We will take this fight to anyone who helps these scammers and robocallers. If the telecom industry won't police itself, the Task Force will," Michigan attorney general Dana Nessel wrote last year announcing the task force.
The complaint alleges that Avid, which is based in Tucson, Arizona, facilitated more than 1 million scam calls—including Social Security scams, Medicare scams, credit card scams, and car loan scams. Avid did not respond to a request for comment.

In a statement to the Associated Press, the company's outside counsel Neil Ende said that Avid is "compliant with all applicable state and federal laws and regulations."

According to one estimate from the robocall-blocking company YouMail, in 2022, more than 50 billion robocalls were placed to people in the US.