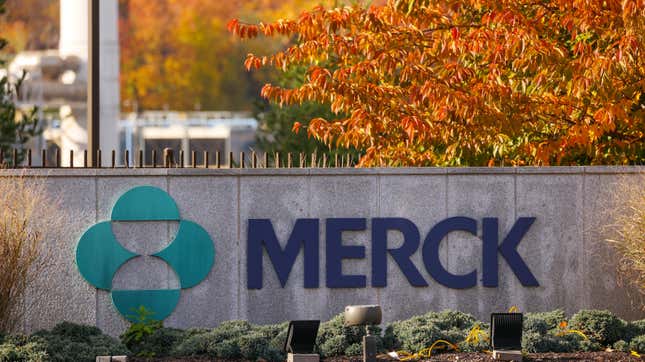 Merck is betting big on Prometheus Biosciences' promise of drugs treating autoimmune conditions, as the expiration date for one of its key patent approaches.

The one thing companies should do before a disaster to support their team
The New Jersey-based pharma giant offered $10.8 billion to buy the California-based company in a deal announced on Sunday (Apr. 16).
The transaction, subject to Prometheus shareholder approval, is expected to close in the third quarter of 2023. As of now, Prometheus has no approved drugs. If things go as planned, Merck could launch a late-stage ulcerative colitis study of Prometheus's PRA023 drug in the fourth quarter of this year or first quarter of the next, chief executive Robert Davis told Reuters.
The Prometheus buy comes as Merck risks losing a lucrative revenue stream. By 2028, Merck's key patents for its $165,000 cancer drug Keytruda, which harnesses the body's own immune system to fight cancers with dramatic results, are set to expire. That'll open up the treatment, first approved in 2014, to biosimilars—near copies that can then be manufactured, increasing competition and potentially dropping prices.
To lessen the blow, Merck has been increasing its footprint in the autoimmune and cardiovascular treatment space. Fittingly, Prometheus is pioneering a precision medicine approach for the discovery, development, and commercialization of novel therapeutic and companion diagnostic products for the treatment of immune-mediated diseases.
Merck's Prometheus buy, by the digits
$200: Price per share Merck will pay for Prometheus
75%: Premium on Prometheus' $114.01 closing price on Friday that Merck is paying
$21 billion: How much Merck made from Keytruda in 2022
Drug of interest: PRA023
Seven-year-old Prometheus' star candidate at the moment is the PRA023—a novel, late-stage candidate for ulcerative colitis, Crohn's disease, and other autoimmune conditions.
In December 2022, the company announced two promising Phase 2 trial updates. In its ulcerative colitis trial, 26.5% of recipients of the anti-TL1A antibody PRA023 went into clinical remission by the 12th week compared to 1.5% of their peers on placebo. The Crohn's trial lacked a control arm but provides early evidence that PRA023 can improve outcomes compared to historical placebo endoscopic and clinical remission rates.
The results set a bar for Pfizer and Roivant, who teamed up to create a challenger drug, and boosted Prometheus' shares more than 160% on the day of the announcement.
Merck is trying to extend the Keytruda patents
In its existing iteration, patients receive Keytruda via an intravenous drip in a health office once every three or six weeks. To protect its patents for another 20 years at least, Merck is conducting clinical trials for two versions of the drug that can be injected subcutaneously. These new patents could extend the period of exclusivity to 2036 and beyond.
"If the company is successful, it will result in billions of dollars in new profits from this lifesaving drug—at extraordinary expense to patients and taxpayers," a group of senators, led by Elizabeth Warren, wrote in a letter. "These efforts by Merck appear to be part of a long-standing pattern of drug manufacturers' abuse of the patent system."
Company of interest: Seagen
Last July, Merck was reportedly looking to buy biotech firm Seagen for $40 million, to expand its cancer drug portfolio. But eventually, rival Pfizer won the bid, buying the oncology medications company for $43 billion in March.
Related stories
📄 Why giving away its covid patents to poor countries is a smart move for Merck
🚫 Rheumatology patients are already having trouble accessing essential drugs because of abortion bans
🤯 Migraines could be an immune system disease, opening up new treatment paths