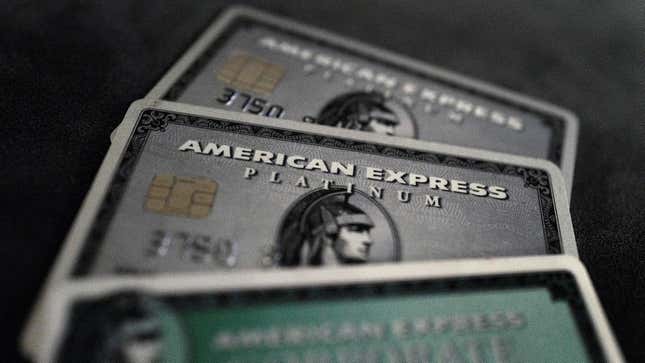 Thanks to a still-healthy job market, the finances of US households remain in good shape on the whole. But bank executives warn that more Americans are starting to fall behind on payments for debt from credit cards and auto loans.
For a while, consumer debt and delinquencies on that debt were falling during the pandemic. With less government support and higher prices, that trend has now reversed.
The write-offs for bad debt (what bankers call net charge-offs) are still below pre-pandemic levels, but they are rising, said Wells Fargo chief financial officer Mike Santomassimo.
"As expected, we've seen consumer delinquencies and losses gradually increase," Santomassimo said on an April 14 call with investors. "While most consumers remain resilient, we've seen some consumer financial health trends gradually weakening from a year ago, and we've continued to take credit tightening actions to position the portfolio for a slowing economy."
With the US economy sending contradictory signals about whether a recession will arrive in 2023, economists and investors are paying close attention to spending by American households. Problems paying off borrowings could signal less consumer spending and further cutbacks at businesses.
Santomassimo noted that while the bank experienced growth in certain business lending segments, consumer lending is tapering off.
Here's what other big banks had to see about the rise in net charge-offs.
Bank of America
Bank of America saw an increase of $118 million in losses driven by delinquent credit card payments in the first quarter. This is still below pre-pandemic levels, the bank said in its most recent earnings release.
"Consumers' financial positions remains generally healthy," said Bank of America CEO and chairman Brian Moynihan. "They are employed with generally higher wages, continue to have strong account balances, and have good access to credit."
JPMorgan Chase
Net charge-offs at JPMorgan Chase moved up by nearly $500 million in the first quarter as delinquencies moved toward to their pre-pandemic trend.
Despite the increase in funds for loan losses, big banks don't yet see a problem with the amount of credit that consumers have pulled out.
"Obviously there's a point at which the consumers have too much leverage," said Jeremy Barnum, chief financial officer at JPMorgan Chase. "We don't see that yet."