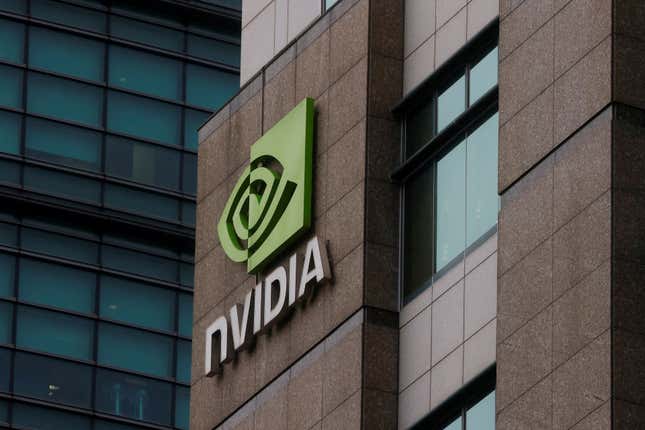 When Nvidia crushed earnings expectations in the first quarter, it helped push the chip maker's valuation to $1 trillion. Nvidia beat Wall Street expectations again in the fiscal second quarter, lifting the stock nearly 9.5% to $515.89 in after-hours trading and suggesting the excitement over the AI boom will be sustained.
In the three months ending July 30, Nvidia's revenue soared to a record $13.51 billion, more than double the same period last year. Wall Street forecasted revenue of $11.9 billion. Profit jumped 843% from last year's second quarter.
"A new computing era has begun. Companies worldwide are transitioning from general-purpose to accelerated computing and generative AI," said Jensen Huang, the founder and CEO of Nvidia, in a statement.
The Santa Clara, California-based company has led the frenzied demand for chips thanks in part to the rollout of its latest H100 chips. As tech giants from Salesforce to Microsoft build AI applications that need the hardware, companies are taking advantage of the H100 chips because they run faster, which means they cut costs. (Integrating large language models into a search engine, for instance, requires a lot of computing power.)
The demand for Nvidia's AI chips is outstripping supply. In response, Nvidia is ramping up its capacity. And in response to that, investors are salivating. Nvidia's stock is up 170% since last year, while the S&P is up about 7%.




Why are investors so interested in this company?
Semiconductor stocks are leading indicators for the rest of the technology sector, said Ivana Delevska, founder of Spear Invest, an investment firm that focuses on industrial technology. In that sense, what's happening in the AI boom is no different than what happened with the mobile internet boom.

Nvidia is "basically as leading an indicator as it gets," Delevska said, citing demand for the specialized computer processors known as graphics processing units. "Everybody's investing now in GPUs because they need to ramp up their AI capabilities, because a lot of the next-generation technologies are going to be AI-driven."
The next leg of the cycle is that companies will start using the new hardware and see improvement in their technologies. And if that happens as expected—boom—it creates productivity.
Perhaps it's by luck that Nvidia happened to be creating the right chips conducive to powering AI applications, and that's why they are the only real player in the space. The company started out by building high-resolution graphics for PC games in the 1990s, which turned out to position them well for training algorithms. Revenue for Nvidia's data center reached a record $10.32 billion in the second quarter.
Eventually, analysts say, Nvidia will face competition from Amazon and Google as these tech giants start to develop their own chips in-house. But it takes time to build out production lines for new chips—so, for now, Nividia will stay ahead of the pack.