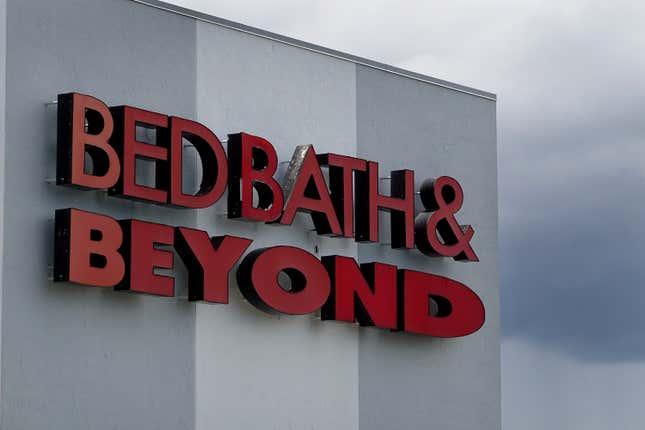 E-commerce giant Overstock.com is changing its name to Bed Bath & Beyond, after winning court approval to buy the bankrupt retailer and its assets this week. The sale includes the brand's name, online domain, and loyalty program for $21.5 million. Bed Bath & Beyond filed for bankruptcy earlier in the year, and its retail stores throughout the US will all shut down by the end of summer.
Should you keep investing in Big Tech?
Following the news that Overstock is renaming, its share price jumped by more than 15%. That increase put shares at around $29 as of June 29, roughly the same price as a year ago. The company saw a surge during the covid pandemic in 2021, when its stock topped $100, thanks to the rise of online shopping after many stores closed.


A new life for Bed Bath & Beyond online

While Bed Bath & Beyond retail stores shuttered across the country, customers could still buy items online. Overstock's purchase offers the chance to extend the brand's e-commerce presence. The e-commerce market has plenty of room to grow: Morgan Stanley projects that it could swell from $3.3 trillion today to $5.4 trillion in 2026. Factors driving that expansion include better logistics and more mobile device ownership.
Overstock's revamped brand will offer better deals than the former Bed Bath & Beyond, according to its CEO, Jonathan Johnson. Overstock, which already had about five million online customers, now has another 10 million from Bed Bath & Beyond.
Related stories:
Overstock.com's winning bid gives Bed Bath & Beyond an online-only lease of life
How Bed Bath & Beyond lost the fight to stave off bankruptcy
What will it take for companies to trust AI chatbots with sensitive data?