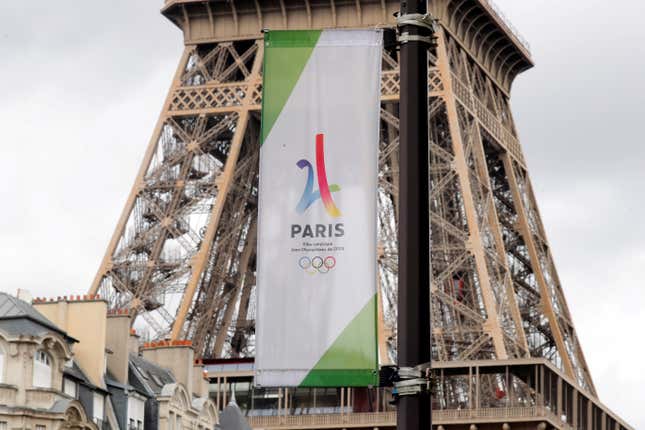 Paris is currently gearing up to host the Summer Olympics from July 26 to August 11, 2024. The French capital is already a top travel destination, but the number of tourists isn't yet back to pre-covid levels. In 2022, 33 million people visited the city, down from 38 million in 2019, and the sporting event may just be what the city needs to get finally get back to where it was.

Should you keep investing in Big Tech?
And to make it as Parisian as possible, the organizers have their eyes set on making it somewhat of a luxury event, courting the French conglomerate Louis Vuitton Moët Hennessy (LVMH) as the event's main sponsor.
A highly anticipated event
With the Olympics set to begin in about 400 days, the International Olympic Committee (IOC) recently found Paris well on track to deliver in terms of infrastructure. IOC president Pierre-Olivier Beckers-Vieujant praised the city for its level of organization, saying in a press conference earlier this month that committee had a "very, very high level of confidence that Paris will be ready to host the Olympic Games."

In fact, the excitement for the games is such that Beckers-Vieujant said the Paris Olympics will be "a turning point" in the history of the games. "There will be a before and an after the Paris Games," he said.
With such levels of anticipation, an LVMH sponsorship seems like the perfect opportunity to add even more hype—something the organizers clearly know.
Talks are ongoing with LVMH
Paris 2024 CEO Tony Estanguet has said discussions are ongoing with LVMH. "The company's very strong values of creativity and boldness will help to strengthen the 2024 project," he said, adding that getting an LVMH sponsorship is a personal objective of his, Reuters reported.
The luxury brand was one of a dozen of backers of the Paris bid for the Olympics in 2016, providing $2.3 million toward the city's campaign. The company, the only one in Europe with a market value above $500 billion, is no stranger to sports deals. In 2020, it signed a deal to help sponsor the NBA game in Paris between Charlotte Hornets and the Milwaukee Bucks.
If an Olympic partnership happened, it might not involve some of the brands in the LVMH portfolio. Watches, in particular, could be awkward: Omega, the official Olympic Games timekeeper, is a brand owned by Switzerland's watchmaker Swatch Group.