A visit to the world's largest art museum, the Louvre in Paris, can be daunting as hell. Istanbul's archaeology museums? Plan on several days, at least, to take them all in. As for New York City's Metropolitan Museum—where to even start?
Large museums and art institutions, with their vast rooms and sketch-crammed corridors, can overwhelm, even intimidate. As you walk through one of these sprawling establishments for the first time, it's hard to resist the temptation to See Everything, to turn the experience of art into a checklist. In the quest for aesthetic fulfillment, we often end up at the museum equivalent of all-you-can-eat buffets, and leave feeling bloated, but not satiated.
When the Whitney Museum opened its new building in New York city in 2015, with its ambitious and sprawling show, America Is Hard to See, I fell victim to this trap. I blazed past every work on display, stopping to read a few captions for pieces that caught my eye, before hustling past the plodding gapers like a longtime New Yorker cutting a path through the tourists in Times Square.
There's an antidote to this tendency to art-binge: Skip the behemoths and seek out small museums. Not galleries, where the art on display is for sale, but tiny, focused, single-topic museums, such as the Frick collection or Noguchi museum in New York city or Sir John Soane's in London, relieve you of the burden of trying to overachieve at spectating.
These may seem like niche museums just for aficionados, but they can actually open up a whole new world for even the novice gallery-goer, forcing you to slow down and become truly immersed in one style, one artist's oeuvre, or even just one work.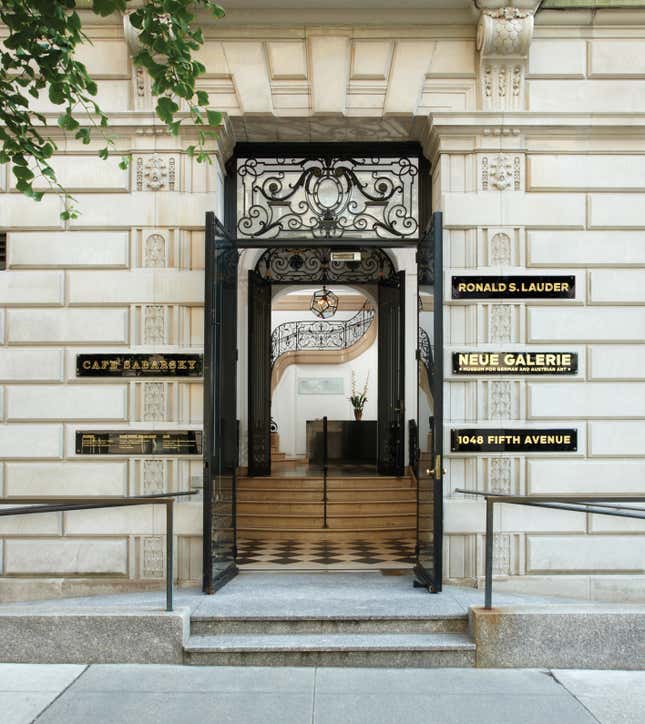 Consider the Neue Galerie. The museum on New York's Upper East Side is the permanent home of Gustav Klimt's iconic gold-leafed portrait of Adele Bloch-Bauer. A small, but by no means minor, museum, the Neue shows masterworks by Austrian and German artists from the early 20th century.
Earlier this year it presented the first American retrospective of Austrian expressionist painter Richard Gerstl, the Van Gogh of Austria. In 2015, the same floor in the Beaux-Arts townhouse was filled with portraits by Egon Schiele, forcing viewers to stand huddled before his gnarled drawings for hours. Both exhibits were luminous, and, importantly, singular.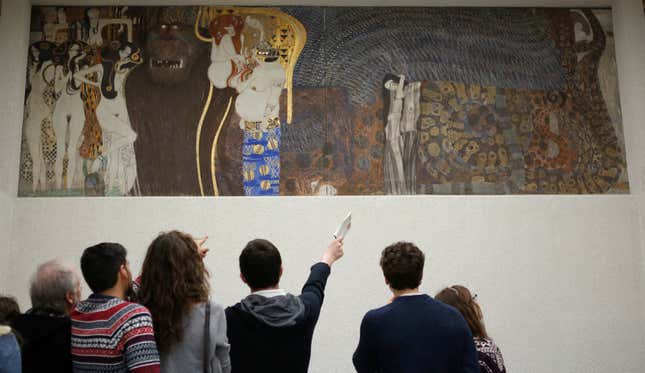 Once you've accepted the idea of a tiny museum, you can go a step further: Institutions that hold just one site-specific piece of art—often in a building that provides an aesthetic experience itself. In Vienna's secession building, €9.50 ($11) will buy you access to Klimt's overwhelming Beethoven Frieze. As you stand before it, craning your neck, you won't be overcome by an urge to move on to the next painting, but rather a soaring experience of love and terror.
On Japan's Teshima island, for the price of ¥1,540 ($13.50)—and the cost of getting there—you can visit a water droplet the size of a museum. There, artist Rei Naito and architect Ryue Nishizawa have created an installation where the experience of the artwork is inseparable from the building it lives in, a white cavern with two oval cutouts in the ceiling and tiny water beads that rise from the floor. I once missed my ferry, the last of the day, because I spent too many hours engrossed in it.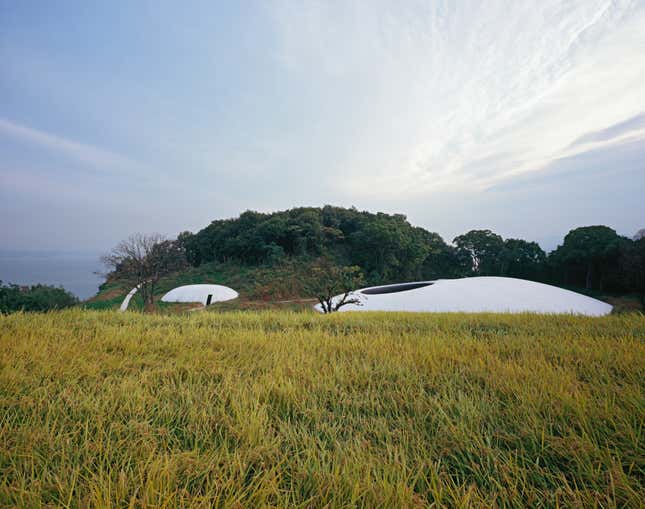 The next time you're in Paris, skip the Louvre. Go see some Monets at the Marmottan, the sculptures at Musée Rodin, the Italian masterpieces at Musée Jacquemart-André, the impressionists at Musée de l'Orangerie.
In London go for Sir John Soane's or hop on a train to the Dulwich Picture Gallery. In Berlin, see the thoughtfully curated ethnological museum. In Venice, the spectacular Ca' d'Oro. In Melbourne, allow yourself to be transported by the sculptures in Heide. The list goes on: In eastern Lisbon there's the dazzling tile museum; in Houston, Texas the peaceful Rothko Chapel; in Boston, the indoor Venetian courtyard at Isabella Stewart Gardiner's museum. Go to the ornate house of Franz von Stuck in Munich. In Tokyo, wander the gardens of the Nezu museum or visit the woodblock prints at the Ota memorial.
You can also turn a visit to a small out-of-city museum into a day trip. This lets you see a place you might have missed if you stayed in the city: the Princeton Art Museum in New Jersey; the Warhol museum in Pittsburgh, Pennsylvania; the Parrish museum or Dia:Beacon outside New York city; Donald Judd's Chinati foundation in Marfa, Texas; the deCordova sculpture garden outside Boston; the Museo de Arte Abstracto in Cuenca, Spain.
And you don't have to trek to a remote art island or find the teeniest of museums to achieve this kind of focus. Even in a big institution, a simple shift in mentality can help you to experience art with new eyes.
While your fellow museum-goers gallop around, clutching museum maps, resist the urge to follow. Spend three hours in the Oceanic section. Allow yourself a reverie on the dinosaur floor. Immerse yourself in the light left behind by Rembrandt. Pretend the museum only has one section, the one you're in.
This suggestion isn't revelatory, but it does require self-restraint. Ask yourself not how many pieces you stood in front of for the museum's admission fee, but how many you really remember.