Another year in entertainment, come and gone. As exciting and diverse as any year in recent memory, 2017 gave us gorgeous, moving films such as Call Me By Your Name and Lady Bird, and thrilling, topical TV dramas including the debut of The Handmaid's Tale and The Leftovers series finale. But now it's time to look ahead to see what awaits us on screen in the new year.
What follows is a carefully curated list of the most promising 2018 films and television shows. It is not a comprehensive list of every film and TV show coming out in 2018. (For that, you can go here, here, and here.) Quartz singled out 25 upcoming films and 19 TV shows (both new and returning series) that we think should be on your radar as the calendar turns to 2018.
Without further ado, here is your 2018 entertainment preview (exact release dates provided if known):
Blockbusters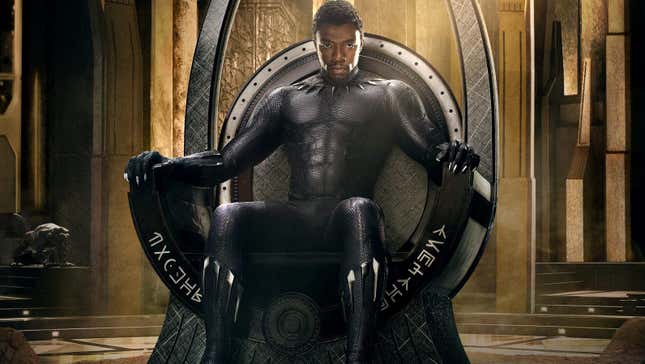 Black Panther (Feb. 16)
One of the best Marvel superheroes finally gets his own movie, directed by Ryan Coogler (Creed).
Ready Player One (March 30)
Stephen Spielberg adapts the popular sci-fi novel of the same name about a virtual reality world.
Avengers: Infinity War (May 4)
Solo: A Star Wars Story (May 25)
The beleaguered Star Wars prequel about Han Solo's early days changed directors in the middle of shooting.
Deadpool sequel (June 1)
The follow-up to the surprise superhero hit of 2016 brings back its abrasive, foul-mouthed mercenary in black and red spandex.
Incredibles 2 (June 15)
This sequel to Brad Bird's universally acclaimed Pixar film about a family of superhumans has been long awaited.
More: Ocean's 8 (June 8); Jurassic World: Fallen Kingdom (June 22); Mission: Impossible 6 (July 27); The Predator (Aug. 3); Jungle Book (Oct. 19)
Oscar bait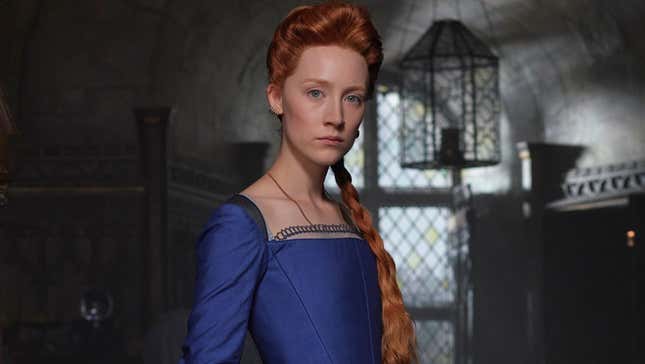 Isle of Dogs (March 23)
Auteur director Wes Anderson's stop-motion animated film is set in a dystopian Japan where dogs have been quarantined to a remote island due to a canine flu.
Boy Erased (Sept. 28)
Lucas Hedges, Russell Crowe, and Nicole Kidman star in Garrard Conley's memoir about a young man forced to undergo gay conversion therapy.
First Man (Oct. 12)
La La Land director Damien Chazelle and star Ryan Gosling team up again to tell the story of the life of NASA astronaut Neil Armstrong, the first person to walk on the moon.
Mary Queen of Scots (Nov. 2)
Saoirse Ronan plays the titular Scottish ruler, while Margot Robbie plays her English rival, Elizabeth I.
Widows (Nov. 16)
Steve McQueen (12 Years a Slave) returns to the director's chair for this thriller about four widows who become armed robbers when their husbands are killed in a failed heist.
Beautiful Boy (TBD)
Timothée Chalamet plays a young man addicted to meth; Steve Carrell plays his father struggling to help.
Backseat (TBD)
Christian Bale, who gained 40 pounds for the role, plays former US vice president Dick Cheney.
On the Basis of Sex (TBD)
US Supreme Court justice Ruth Bader Ginsburg gets the biopic treatment in this film starring Felicity Jones and directed by one of the most underappreciated filmmakers alive, Mimi Leder (The Leftovers).
If Beale Street Could Talk (TBD)
Director Barry Jenkins' follow-up to the Oscar-winning Moonlight is an adaptation of the novel of the same name by James Baldwin.
The Death and Life of John F. Donovan (TBD)
Filmmaker Xavier Dolan's English-language debut featured a great cast, including Jessica Chastain, Natalie Portman, and Jon Snow himself, Kit Harrington (Game of Thrones).
Outlaw King (TBD)
Hell or High Water director David Mackenzie takes on Robert the Bruce and the Wars of Scottish Independence.
More: The Old Man and the Gun, Roma, The Front Runner, Wildlife, At Eternity's Gate, Serenity, The Favourite, The Man Who Killed Don Quixote (All dates TBD)
Other promising films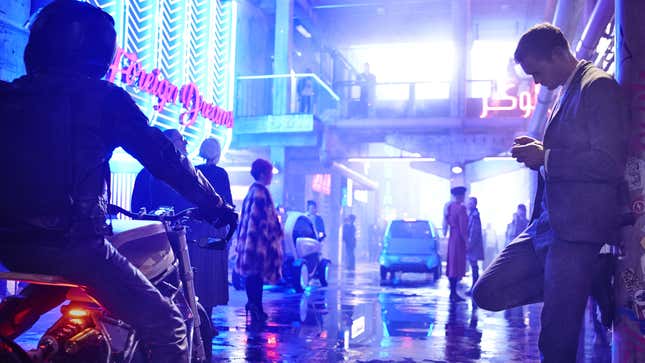 God Particle (Feb. 2)
The next installment of the "Cloverfield" franchise follows a team of astronauts on the International Space Station who find themselves without a home after Earth disappears.
Annihilation (Feb. 23)
Ex Machina director Alex Garland gets surreal in this adaptation of Jeff VanderMeer's riveting book about an expedition into a mysterious environmental zone known only as "Area X."
A Wrinkle in Time (March 9)
Ava DuVernay adapts this beloved sci-fi novel by Madeleine L'Engle, starring Oprah Winfrey, Mindy Kaling, and Reese Witherspoon.
Thoroughbreds (March 9)
One of actor Anton Yelchin's final roles before he died, a unique thriller that received good marks at Sundance in 2017.
Unsane (March 23)
Steven Soderbergh shot this movie on an iPhone.
Soldado (June 29)
The sequel to Sicario loses its director, lead actress, cinematographer, and composer, but keeps its enigmatic assassin, played by Benicio del Toro, and Josh Brolin as the CIA agent who sets him loose.
Mute (TBD)
Duncan Jones' (Moon) sci-fi mystery about a mute man (Alexander Skarsgård) in search of his missing girlfriend in near-future Berlin.
Under the Silver Lake (TBD)
It Follows director David Robert Mitchell helms this noir thriller starring Andrew Garfield and Riley Keough.
New TV shows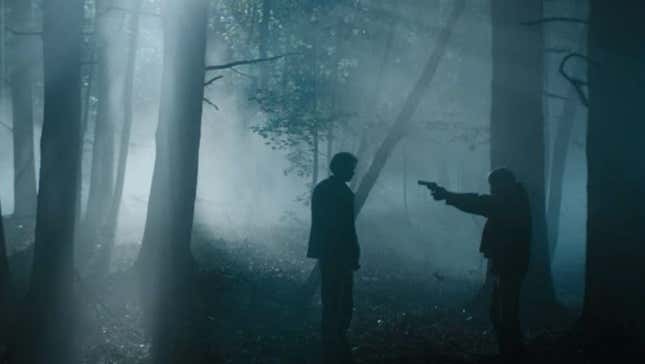 The Chi (Jan. 7, Showtime)
This series about life in the south side of Chicago was created by Lena Waithe, the first black woman to win an Emmy for comedy writing (Master of None).
Waco (Jan. 24, Paramount Network)
A miniseries starring Taylor Kitsch as David Koresh, the leader of the Branch Davidians cult, who died during an FBI raid of his compound in 1993.
Castle Rock (TBD, Hulu)
Set in the world of Stephen King's novels, this mystery-thriller was made by veterans of The Leftovers, Manhattan, Mad Men, and Legion, with an excellent ensemble cast.
Sharp Objects (TBD, HBO)
The adaptation of Gillian Flynn's (Gone Girl) debut novel was directed by Jean-Marc Vallée (Big Little Lies), written by Marti Noxon (Buffy the Vampire Slayer), and stars Amy Adams.
Succession (TBD, HBO)
In this drama created by The Thick of It scribe Jesse Armstrong, a dysfunctional family owns a global media conglomerate.
Maniac (TBD, Netflix)
This dark comedy created by Patrick Somerville (The Leftovers), was directed by Cary Fukunaga (True Detective season one), and stars Emma Stone and Jonah Hill as patients in a mental hospital.
The Ballad of Buster Scruggs (TBD, Netflix)
The Coen Brothers' first foray into television is a western anthology series starring James Franco and Zoe Kazan.
Disenchantment (TBD, Netflix)
An "adult fantasy" animated comedy from The Simpsons creator Matt Groening.
More: The Alienist (Jan. 22, TNT); The Terror (March 26, AMC); The First (TBD, Hulu); The Looming Tower (Feb. 28, Hulu)
Returning TV shows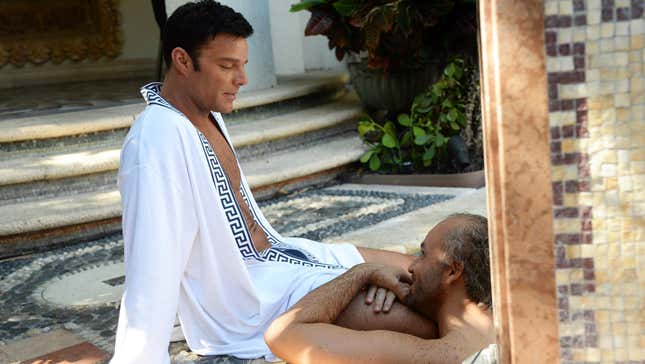 The Assassination of Gianni Versace: American Crime Story (Jan. 17, FX)
The second season of the hit anthology series follows, you guessed it, the murder of Italian fashion designer Gianni Versace.
Legion (Feb., FX)
The most inventive superhero show on TV returns for its second season.
The Americans (TBD, FX)
The final season of one of the most well-written, well-acted dramas of the 21st century.
The Handmaid's Tale (April, Hulu)
The searing dystopian thriller was the surprise hit of 2017, earning Hulu its first Emmy for best drama.
Veep (TBD, HBO)
Bid adieu to former US vice president Selina Meyer as the rambunctious political satire airs its seventh and final season.
Better Call Saul (TBD, AMC)
The critically acclaimed Breaking Bad prequel returns for another 10 episodes in 2018.
The Good Place (TBD, NBC)
The NBC fantasy-comedy really hit its stride in its second season this year.
Big Little Lies (TBD, HBO)
Admittedly, we're not sure if this will air in 2018 (it might be 2019), but HBO recently renewed the drama for a second season.
Westworld (TBD, HBO)
After a year's hiatus, the hit android thriller returns to HBO for what promises to be another bloody, harrowing season.
Mindhunter (TBD, Netflix)
If this Netflix serial killer drama piqued your interest, kill some time in between seasons by reading the true story on which it's based.
The Deuce (TBD, HBO)
The Wire creator David Simon's new show about the 1970s New York porn industry was one of the better dramas of 2017.
And because we know you're looking for it, NOT: Game of Thrones
HBO's crown jewel won't return for its final season until 2019.