Prices for cat condos are on the rise in Japan. A artisan-crafted feline perch called Modern Cat Tree NEKO retails for ¥1,080,000 (approximately $9,570) including tax.
The Japanese are known to spare no expense when it comes to their beloved pets, but a million yen sets a new bar for high-living tabbies. Humans living in Tokyo can find housing for less. Based on 2017 prices published by the property resource Real Estate Japan, the average annual rental for a modest, single-person studio in a Tokyo suburb is ¥690,000 a year. A one-bedroom condo in central Tokyo starts at ¥1,068,000 a year, according to Numbeo's Dec. 2017 figures.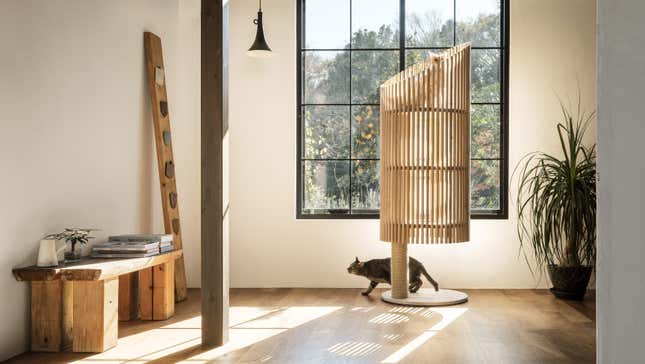 Produced by cat luxury lifestyle brand RINN, the tasteful, cylindrical tree was the vision of industrial designer Yoh Komiyama. He specified high end materials such as Japanese hardwood, Scandinavian textiles and Greek marble for the base. Aside from supporting the 6-ft structure, the marble base, he explains, is meant to cool the cat's body. Each NEKO cat tree is produced by hand in the workshop of Masaaki Ito, a master wood artisan who uses a century-old wood-joinery technique that eliminates the need for nails. RINN's CEO Masahiro Ryohara tells Quartz that they've already sold three out of the 22 they plan to produce this year.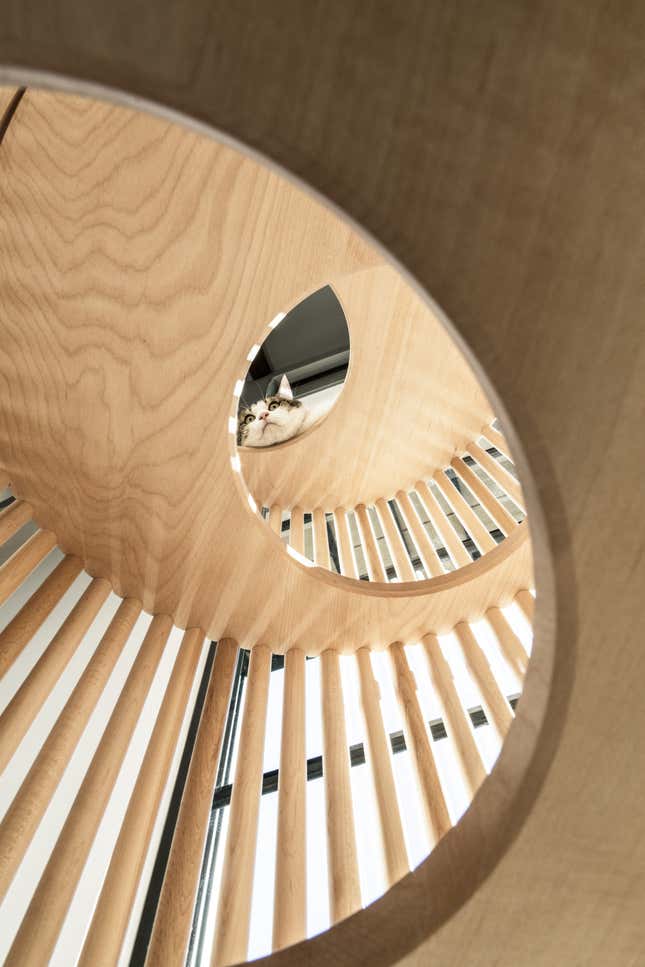 Of course, every cat would love such a lofty perch, but designer cat furniture is really for style-conscious owners. RINN is one of several design-oriented companies arguing for the end of tacky pet paraphernalia ruining the look of living rooms. Founded in 2013, the Tokyo-based start-up sells handsome water bowls and a minimalist automatic feeder also designed by Komiyama. RINN also publishes the "alternative cat lifestyle" magazine called MILL. Its pages feature a "beautiful and sophisticated life through human beings, goods, and people, such as interior, art, culture, and person, with the cat as a key word."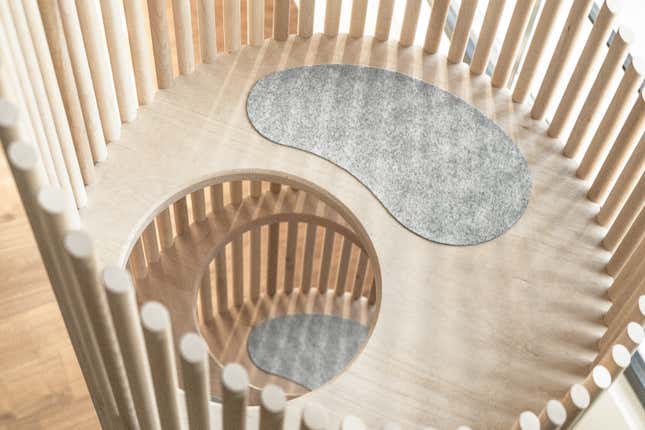 Building bespoke cat furniture is also giving Japanese craftsmen a new line of business. In October, the Fukuoka prefecture showcased the talents of their wood artisans via mini-modernist cat sofas and beds.