I love the Oscars, and have since I was very young. My first Oscars memory is Titanic winning best picture in 1998; I was seven years old and remember finding it weird that James Cameron, during his acceptance speech, asked the audience for a moment of silence for the people who died on the ill-fated ship 86 years prior. Then he immediately followed with, "Now let's go party till dawn." Yeah, I still think that was weird.
Mostly, I love the Oscars because they make me nostalgic—and not just for 1990s-era James Cameron. As I mentally comb through the year's movies and performances, I recall the emotions each one made me feel: the existential rush I felt watching the military crisis in Dunkirk unfold, the collective euphoria of the entire audience with whom I saw Get Out.
A night devoted to celebrating art, as superficial it may be, still feels like something of a coup in 2018. At a time when the arts are being marginalized more than ever, the Oscars are an important reminder of the lasting power of a good story well told, how they can cross borders and stand the test of time, allowing us to revisit people and places we yearn to see again.
Here are details on how to watch the Oscars, which are this Sunday (March 4) at 8pm US Eastern time, on TV or online. And here's a cheat sheet to prime you for the big night:
Most nostalgia-inducing: Lady Bird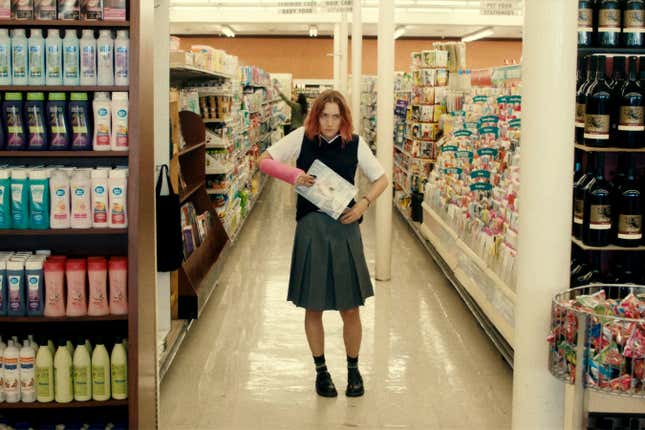 No film did a better job last year at distilling nostalgia than the quippy, 90-minute Lady Bird. Greta Gerwig's semi-autobiographical film depicts her complicated relationship to her hometown of Sacramento, CA—a place where Christine (Saoirse Ronan), an 18-year-old high school senior, hates living until the moment she moves away.
The film reminded me of that great scene from Mad Men, when Don Draper is pitching an ad campaign for the Kodak Carousel projector using his own family photos, and introduces the best definition of nostalgia I've ever heard: "It's a twinge in your heart far more powerful than memory alone," he says, "[that] takes us to a place where we ache to go again."
By the end of Lady Bird, Christine aches to go home again, if not literally then figuratively. Remember to call your mom!
14th time's a charm for Roger Deakins?
If you've watched movies for the last 30 years, you probably have a favorite Roger Deakins memory, even if you don't realize it. The legendary cinematographer is nominated this year for Blade Runner 2049. It's his 14th nomination and somehow, unfathomably, he has never won an Oscar.
This might be the year, and deservedly so. Blade Runner 2049 is staggeringly beautiful. Each frame of the film could hang in an art gallery, and that's due to Deakins' mastery of lighting, color, and perspective.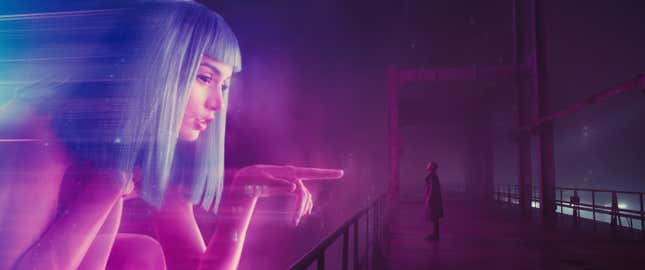 For me, the look of a film sticks around in my brain long after I've forgotten what actually happens. I'll be honest, outside of Javier Bardem removing his facial prosthesis to reveal his melted, cyanide-inflicted face, I can't clearly remember went down in Skyfall, a movie I saw only a few years ago. But I do remember the striking, shadowy look of it, the bone-chilling feeling of being in that world for two hours. That's all thanks to Deakins.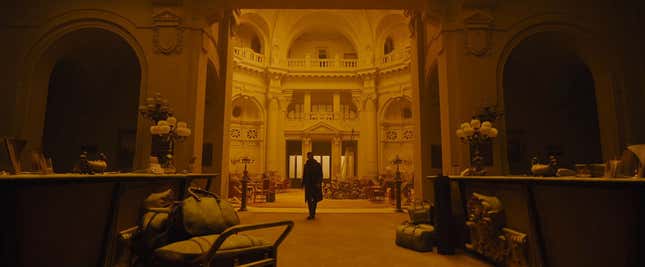 If you want to check out more vintage Deakins, I highly recommend O Brother, Where Art Thou?, The Assassination of Jesse James by the Coward Robert Ford, and Sicario, but you can't really go wrong with anything in his oeuvre.
The best picture nominees, ranked
The biggest award of the night, of course, is best picture. I genuinely liked seven of the nine nominated films, half-liked one, and actively disliked one. All things considered, that's an excellent year. If you want to catch up, here's where you can find most of these movies online.
Get Out: A profoundly clever fusion of horror and comedy and easily the most fun I had at the movies in 2017
Dunkirk: Quietly Christopher Nolan's most radical and audacious film
Lady Bird: A witty and perceptive dramedy about the early aughts and the concept of "home"
Call Me By Your Name: A hypnotic, poignant love story and very effective advertisement for vacationing in the Italian countryside
The Shape of Water: A beautiful and compelling argument for the value of ambiguity in art
Phantom Thread: A scintillating period romance that's also sneakily quite funny
Darkest Hour: A rousing World War II chamber piece in which Gary Oldman dons a fat suit and prosthetics to become Winston Churchill
The Post: A well-acted, perfectly fine Spielberg movie about the importance of a free press
Three Billboards Outside Ebbing, Missouri: Great performances alone cannot elevate this thematically murky rage-fest
A 2018 Oscars drinking game
Should you feel so moved to nurse an adult beverage or two whilst watching the Oscars, here's a simple game to move things along:
Drink if…
• The music cuts off a speech
• The camera cuts to Meryl Streep in the audience
• Someone mentions Donald Trump by name
• Someone talks explicitly about Trump without saying his name
• Jimmy Kimmel makes a Harvey Weinstein joke
• A presenter mispronounces a nominee's name
• A presenter squints to read the teleprompter
• A presenter references last year's envelope snafu
• A winner pulls out their reading glasses onstage
• A winner "forgets" whom they want to thank
• The Shape of Water wins anything
Root for the underdogs
You can see the current odds for every award at Gold Derby. In most cases, there are clear favorites and obvious underdogs. Allison Janney, for instance, essentially has best supporting actress locked up for I, Tonya—unless Laurie Metcalf swoops in for Lady Bird. And Darkest Hour isn't going to win best picture at 100/1 odds, regardless of how hot Winston Churchill is right now.
But most years, there are a couple big surprises. I would love for Hans Zimmer's propulsive score for Dunkirk to upset the favorite, Alexandre Desplat (The Shape of Water). It'd be super cool if Willem Dafoe won best supporting actor for his turn as a preternaturally patient motel manager in The Florida Project. And most of all, I'd be ecstatic if War for the Planet of the Apes won best visual effects. Really, it's about time motion capture performances are treated with the respect they deserve—apes included! I wouldn't mind seeing Andy Serkis nominated as an actor. We might never see his real face in those Apes movies but he's acting as much as anyone.
Whether or not you tune in to the Oscars on Sunday, I hope your weekend is as inspiring and invigorating as a Meryl Streep acceptance speech.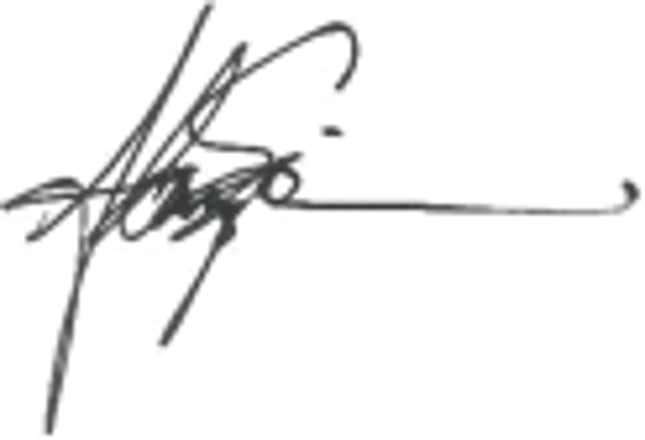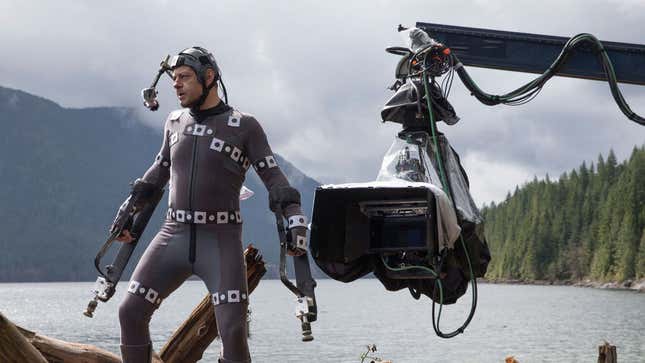 PS: Don't forget about TV! 
In addition to the Oscars, March also marks the beginning of prestige television season. To qualify for the Emmys, shows must have aired at least half their seasons by the end of May. That means the next few months will be filled with great new TV. This month, The Good Fight returns to CBS All Access on Sunday; HBO and FX debut buzzy new shows (HBO's Barry and FX's Trust, both on March 25); AMC premieres The Terror (March 26), and The Americans airs its sixth and final season (March 28). In April, Legion (April 3 on FX), Westworld (April 22 on HBO), and The Handmaid's Tale (April 25 on Hulu) all return for their second seasons. It's going to be a fantastic few months of television.
Subscribe to the Quartzy newsletter to receive this in your inbox each Friday.