Basel, Switzerland
Baselworld, the century-old, annual watch-and-jewelry fair that wrapped on Sunday (March 25), is aptly named. Arriving there indeed feels like entering a parallel universe—and not just because of the towering donut of metal mesh that opens to the sky at the entrance, where ambient music plays on a constant loop.
If a visitor from another planet were to encounter the marketing material presented at Baselworld, they might believe our world was inhabited largely by fighter pilots, race-car drivers, and deep-sea divers. What else could explain the need for timepieces capable of tracking multiple time-zones, timing races, and descending thousands of meters underwater?
For five days in the nexus of the watch-marketing universe, the mostly Swiss makers of the world's most prestigious timepieces—Rolex, Patek Philippe, and hundreds more—mount "booths" that function as multistory showrooms equipped with conference rooms, art installations, and well-stocked bars. (Until this year, Breitling's had a jellyfish tank the size of a movie screen.)
While some watchmakers show battery-powered timepieces—which send an electrical current through a quartz crystal—at Baselworld, they are not the fair's bread-and-butter. Those are mechanical watches, powered by hand-winding, and and automatic watches, powered by transferring kinetic energy from the movement of the wearer's wrist. These are less accurate but more technically dazzling than their battery-powered counterparts. Or, as Gary Shteyngart put it in the New Yorker: "The difference between quartz and old-fashioned mechanical is that your child's Winnie the Pooh watch will likely keep better time than a seventy-six-thousand-dollar Vacheron Constantin perpetual calendar in rose gold."
That might sound like a tough sell, and it has been for Swiss watchmakers recently. Hit hard by a dive in Chinese demand, Swiss watch exports fell globally by 13% between 2014 and 2016. Some estimates show Apple Watches outselling the entire Swiss industry in the last few months of 2017. Perhaps that is why, while Baselworld is often a showcase of watches that redefine bling, watchmakers in 2018 seemed decidedly more focused on attracting younger customers worldwide with sustainable materials, accessible price points, modern design (with visible branding), and tech-y features. One employee of a Swiss brand even started a sentence with, "Now that we care about the next generation…"
They're smart to care. That next generation will determine whether mechanical watches remain treasured heirlooms, status symbols, and cultural touch-points for enough wearers to keep the industry afloat.
Here were some of the most tempting offerings at Baselworld 2018, sorted into the categories of prospective watch-buyers we imagine they'll appeal to.
A no-brainer for the investor who hates a risk: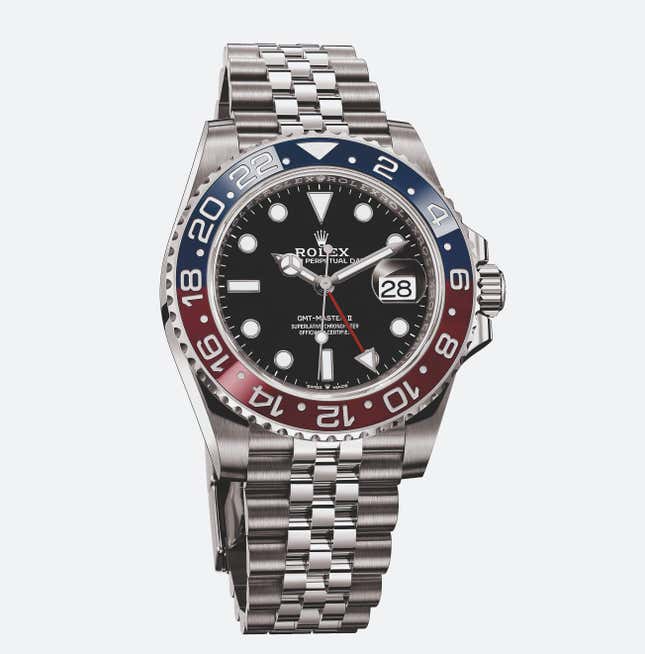 Rolex GMT-Master II
Watch nerds call this the "Pepsi" GMT, for the blue-and-red color combination on the bezel, which has appeared a small handful of times over the last few decades. The value of these special colorways appreciate over time, and Rolex is making this one relatively accessible at about €7,430 ($9,250) for a brand with prices that frequently land within the five-figure range.
Vintage reissues for midcentury design buffs: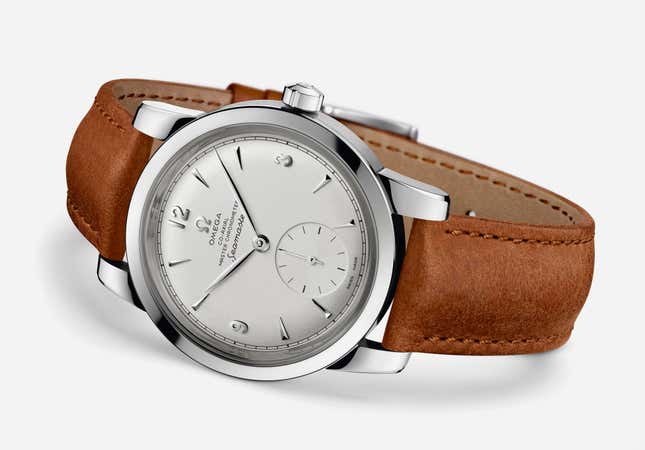 Omega Seamaster 1948 Limited Edition
This is like the watch version of a midcentury modern walnut barcart, created for the Seamaster collection's 70th anniversary. If this appeals, and you can't get your hands on one of the limited 1,948 pieces released, Omega has a world of Don Draper-worthy watches available for your perusal.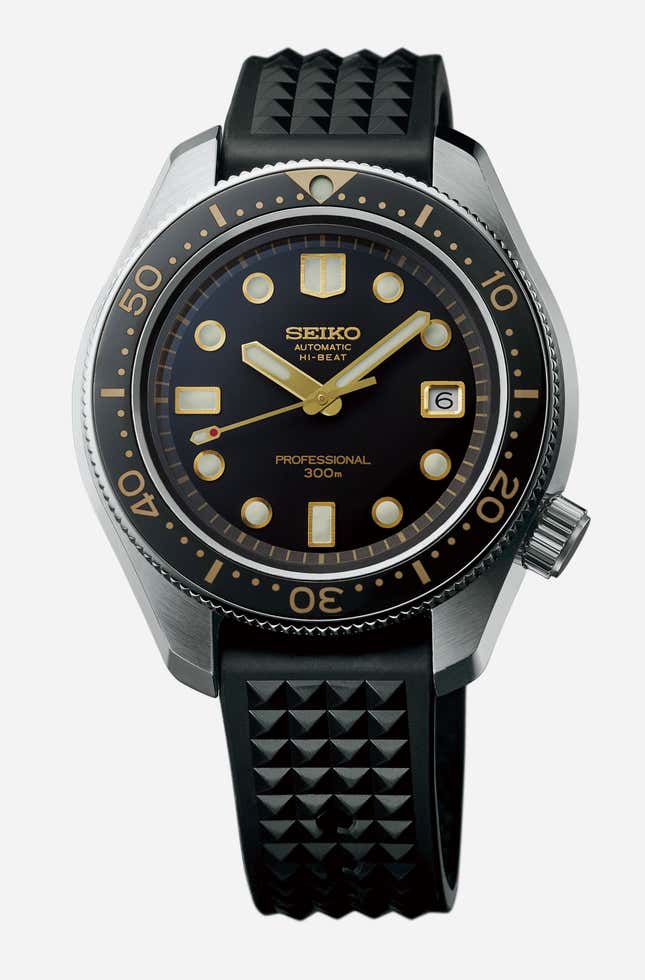 Seiko Prospex 1968 Automatic Diver Re-creation SLA025
Should you be diving 300 meters (984 ft), this watch will stand for that. But if you're just someone who digs clean, sporty design and appreciates elegant engineering, it will stand for that too. This model is a re-creation of Seiko's first diving watch in celebration of its 50th anniversary. It's limited to 1,500 pieces and will run you about €5,500, but never fear—there's a whole new Prospex collection that's similarly appealing.
For the watch-lover who also wears funky glasses: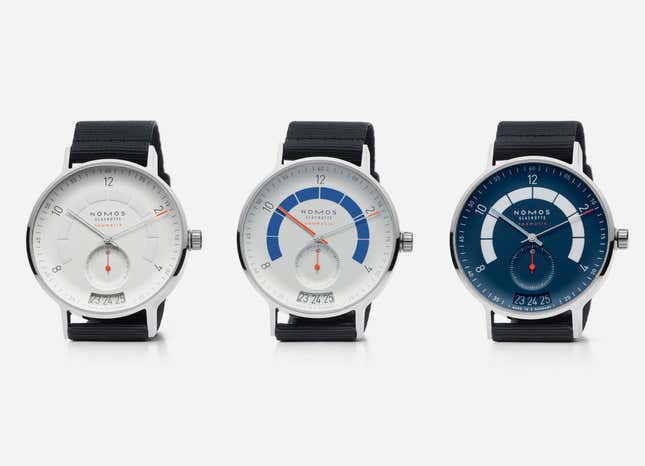 NOMOS Autobahn Neomatik 41
NOMOS, an 18-year old watch company based in Glashütte, Germany, is very different from most of the centuries-old Swiss watchmakers at Baselworld, but no less respected. People love NOMOS for their clean Bauhaus-inspired designs. The Autobahn is the company's first foray into something just a smidge sportier, and it's working. It also has a date function and, at €3,800, is a bargain by automatic-watch standards. Practical!
When you're kind of into watches, but you're really into fashion: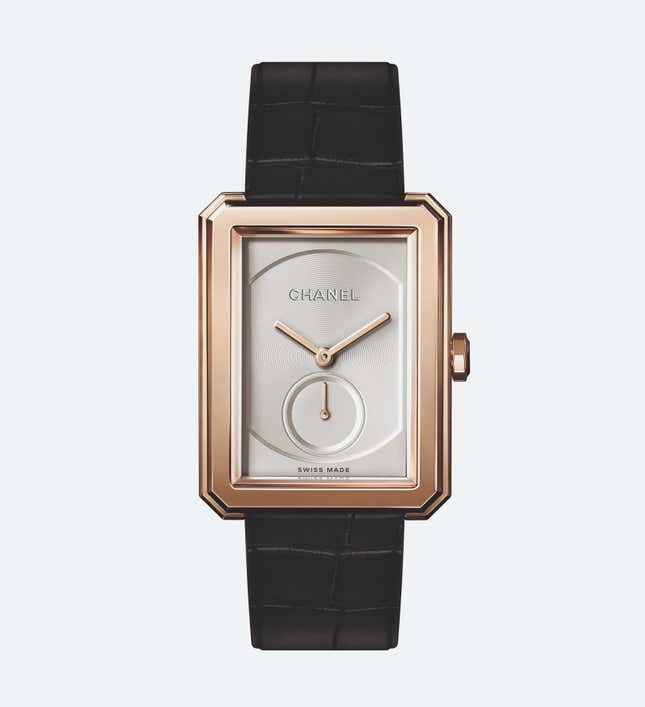 Chanel Boy.Friend
Chanel expertly integrates the signature motifs of its design house—chain straps, quilted patterns, tweed finishes, etc.—into its watches. One of its new models, Code Coco, even has a little clasp that mimics the one on the classic 2.55 handbag. But none convey the elegant restraint Coco Chanel herself was known for quite like the Boy.Friend (despite that offbeat spelling). Chanel will introduce new options for the Boy.Friend like multi-colored alligator straps and a smaller size with a pavé diamond face this year—but for my money, it doesn't get much better than this classic in warm-toned beige gold.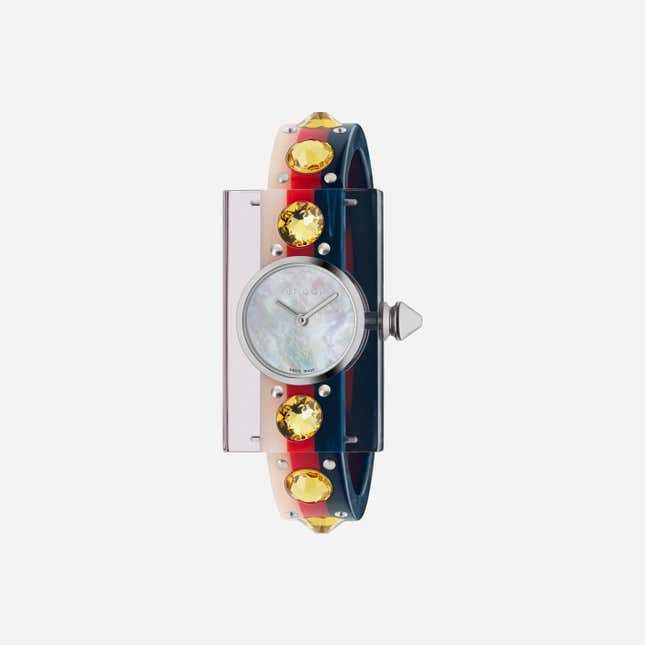 Gucci Vintage Web
Gucci makes more technologically advanced watches than these quartz-powered plexiglass timepieces on bangles, but none that better capture the wackadoodle sensibility that's made creative director Alessandro Michele so beloved. These come in lots of colors and start at about €450. Toss on your Princetown loafers and a floral muumuu. Bob's your uncle!
For the best bragging rights: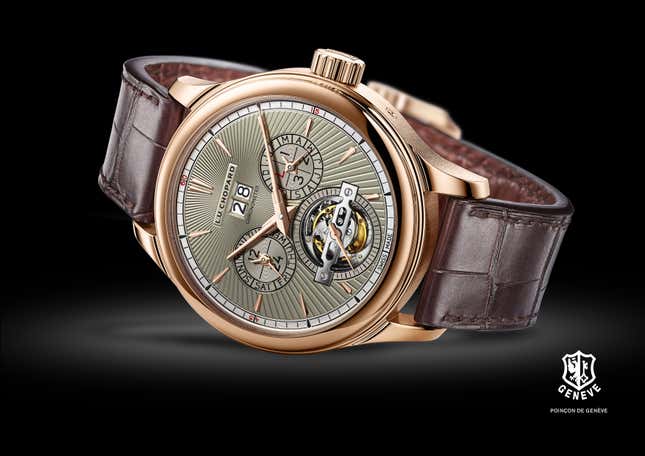 Chopard L.U.C. All-In-One
Hi, here's a mechanical watch that has 14 complications (those are like features, but more complicated), five patents, and costs around $400,000 in rose gold, or $423,000 in platinum. The rose gold is arguably cooler because Chopard has embarked on a years-long effort to account for its entire gold supply chain, working to meet standards for ethically obtained and fair-mined gold.
When money is truly no object: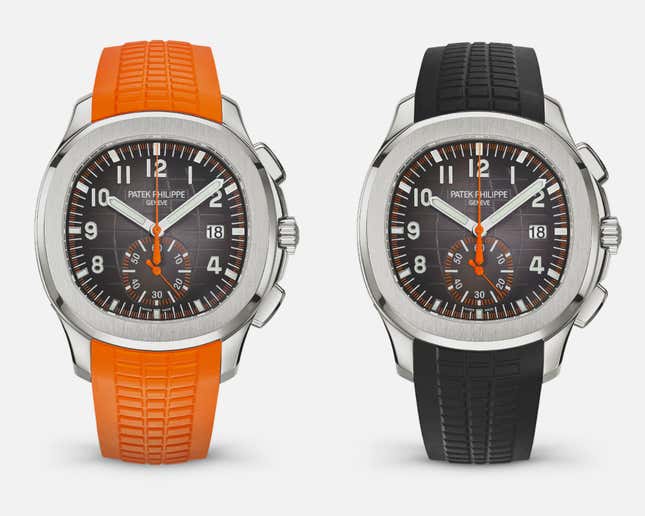 Patek Philippe Aquanaut 5968A
Nine out of 10 deep-pocketed watch geeks will agree that Patek Philippe is the ultimate watch to overspend on. While I really dug the moon-phase calendar on the new Nautilus, which costs about €110,000, it was the sportier Aquanaut that my male colleague—a proud owner of a Rolex and a Panerai—declared the watch he most wished he could take home from Baselworld. It's just €40,370, and for that price you get not only a black strap, but an orange one, too! In all seriousness, there's something deeply badass (or insane, depending on your point of view) about getting a Patek that's just, you know, casual.