There are some trends that fizzle out as quickly as they bubble up. But fashion's love for so-called "ugly sneakers" is proving more persistent.
The trend started slowly a couple of years ago, says Brian Trunzo, senior menswear editor at forecasting firm WGSN. He told Business of Fashion (paywall) last year that it seemed to reach an inflection point in January 2017, when Vetements released its ungainly $650 version of Reebok's Instapump Fury.
Ugly, of course, is a relative term, and has always had its own appeal. Some of these sneakers may not be ugly to everyone. Either way, they offer a fresh, eye-catching change from the well-mannered minimalism that prevailed before. Fashion brands need to sell new stuff to keep sales up, after all. Sneakers also happen to be one of the key ways luxury labels are grabbing the attention and dollars of more young shoppers.
The look is still picking up momentum. On the runways earlier this year, a number of brands showed odd or unsightly sneakers that are now turning up on the streets or will soon be released. Sports brands such as Nike and Adidas are leaning into the trend as well with some of their new styles.
These shoes take different forms, but excess clunkiness is one common theme. Balenciaga's oversized Triple S has been a hit for the brand and one of the popular luxury sneakers of the last year. Others, such as the Nike Monarch M2K Tekno by New York designer John Elliott, resemble the bland, bulky sneakers suburban dads stereotypically wear, or they might look like actual orthopedic shoes, as in Christopher Kane's horrendous spring-loaded shoes, made in collaboration with Z-CoiL. Some make use of weird colors, shapes, and details to offer something totally unusual.
Here's a look at some of the ugly sneakers fashion is churning out:
Gucci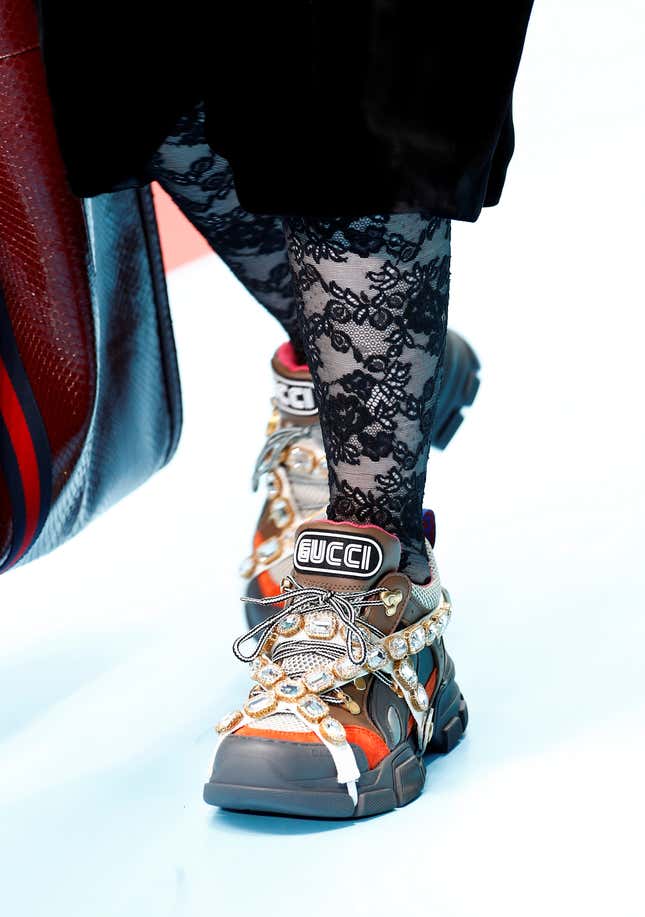 Acne
Balenciaga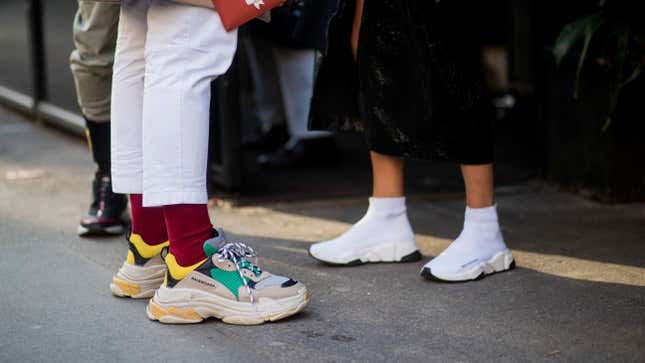 Vetements
Louis Vuitton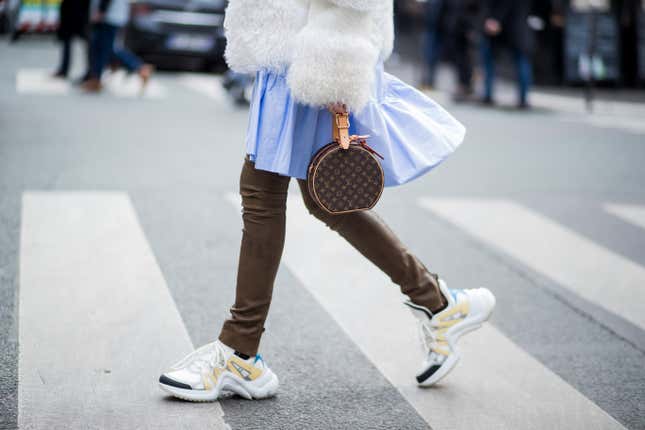 Prada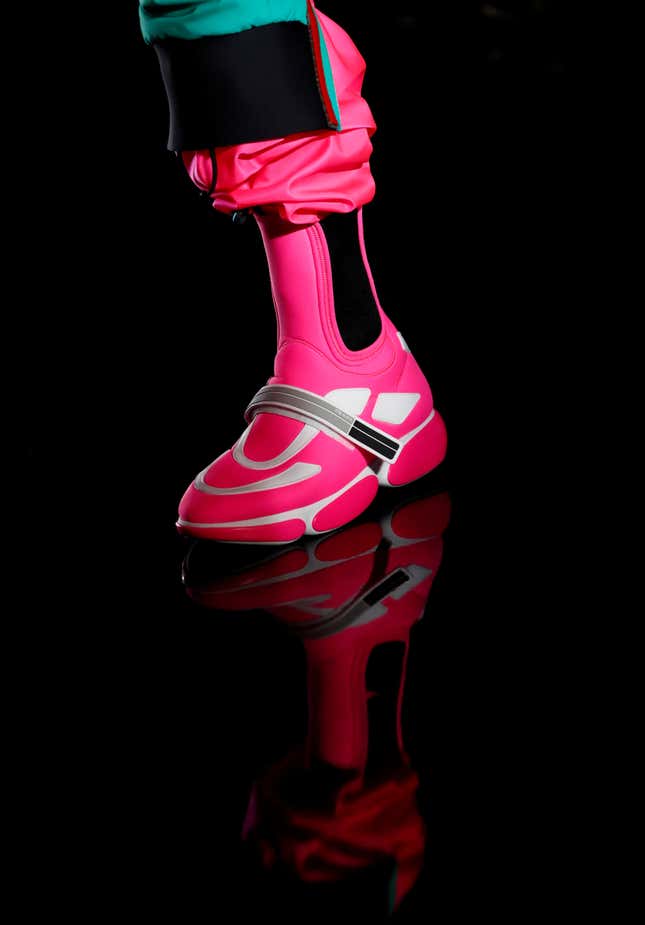 Nike
Adidas
Yeezy