If you've always wanted to show off your personal belongings to everyone at the airport, you're in luck. Upscale luggage brand Rimowa and designer Virgil Abloh have teamed up to create a completely transparent suitcase—no x-ray machine needed.
The Rimowa x Off-White suitcase, which will cost €850 ($995), is what you might call "shareable content" in the form of a carry-on. Shareable content pushes emotional buttons: Whether or not you like it, it's going to grab your attention, and you'll feel motivated to comment on and share it. The suitcase, described as a "brazen, yet playful response to today's obsessive talk of privacy culture of surveillance and anonymity," in a press release, certainly fits the bill.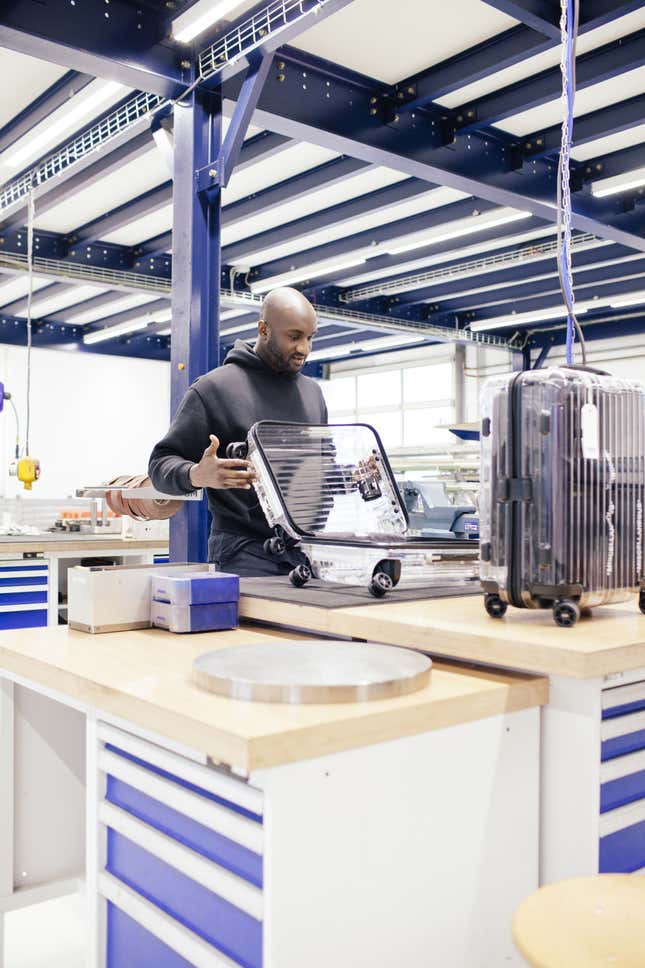 Many will balk at the idea. A smaller number will actually buy the polycarbonate case when it goes on sale June 25, attracted either to the cheeky design or to the insider signaling that goes along with these products. Abloh—founder of fashion brand Off-White, new artistic director of Louis Vuitton menswear, and serial collaborator—is one of the biggest names in streetwear, which thrives on limited-edition releases and the hype that goes with them.
But how much the suitcase sells isn't entirely the point. "One collaboration in itself won't be a key sales driver, but ultimately the social media value of them is extremely important for driving awareness and desirability," Rimowa's CEO, Alexandre Arnault, told Business of Fashion (paywall).
Rimowa is a 120-year old company trying to attract the next generation of high-spending customers. The 26-year-old, Instagram-savvy Arnault—son of Bernard Arnault, CEO of LVMH, which owns Louis Vuitton and bought an 80% stake in Rimowa in 2016—is thinking about how to reach them. He has turned to collaborations with other streetwear labels in the past, including Supreme and Anti Social Social Club. Rimowa also has a new luggage range that it says is the "the most significant evolution of the brand's design since the 1950s when it first introduced its signature aluminium grooves."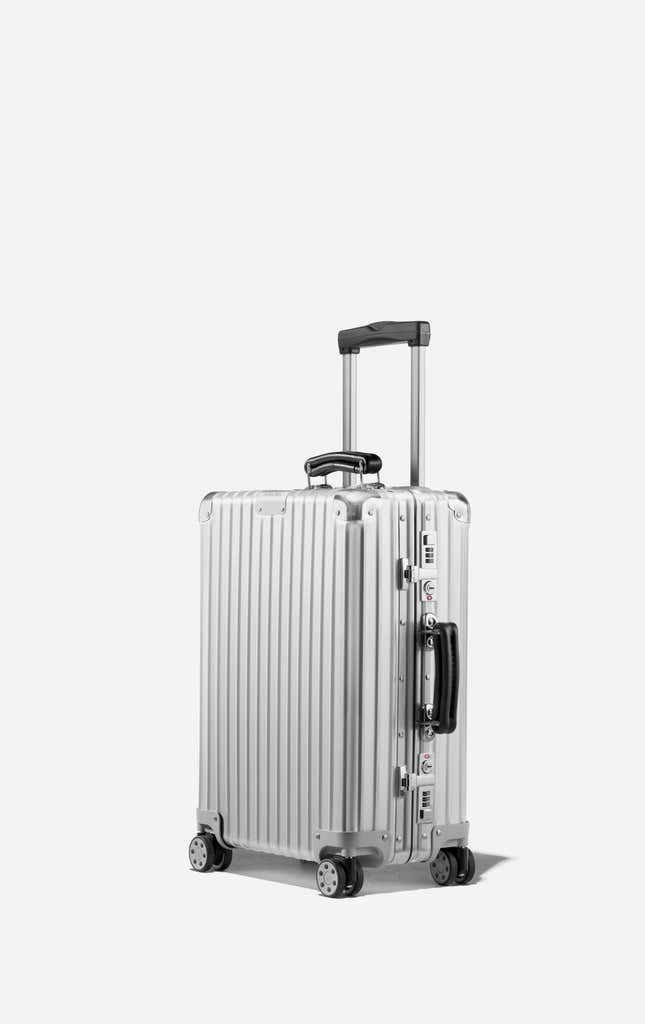 The clear suitcase has the sort of unabashed absurdity that makes for lots of online buzz. It's similar in that sense to Balenciaga's $1,290 t-shirt with a button-up shirt attached to the front, which riled up Twitter users. Or the various takes on Crocs sandals that fashion brands including Alife, Balenciaga, and Christopher Kane have done, getting press each time. Or Balenciaga's $2,145 rendition of an IKEA bag that prompted head-scratching.
You'll notice that Balenciaga is very good at these buzz-generating products. It also happens to be the fastest-growing brand in luxury conglomerate Kering's portfolio, outpacing even Gucci, courtesy of products such as those mentioned and other buzzy items like its monstrous Triple S sneakers.
Rimowa's chief brand officer, Hector Muelas, told Bloomberg that the collaboration with Abloh came about organically. Abloh, a longtime user of its luggage, contacted them; Rimowa didn't set out to create something provocative.
For most people, the transparent suitcase is probably more Instagram-friendly than practical. It plays openly to the performative side of luggage, the way dents in your aluminum suitcase are now a status symbol. Speaking to Business of Fashion, Abloh even likened it to a performance art piece. All that's needed to complete the performance is you.