Subscribe to the Quartzy newsletter to receive this in your inbox each Friday.
With all due respect to the world travelers of Instagram, I am so happy to be home. On Monday, I stumbled off a 6:30am flight after attending a Sunday wedding on the opposite coast, and realized my original plan of working a full day after two days of celebration followed by six hours of flying was overly ambitious, if not downright daft. I could barely string together a sentence.
Reader, I took a personal day, and it was glorious. Despite having woken at 1:30am local time, I rode the fumes of sleep deprivation and did a lot of things: I ate a bagel covered with salmon roe at a café where I wouldn't fit edgewise on a weekend. I worked on wedding plans with my boyfriend at the beach. We bought groceries. We cooked dinner. We unpacked. I took a really long shower.
It was a much-needed recovery day—that all-important buffer time between a holiday and your return to work—and it was also, arguably, a brief staycation: "The only kind of break," as Quartz's Ephrat Livni writes, "that doesn't require a follow-up vacation." A staycation is all about luxuriating in your free time, and cultivating an appreciation for the place you already live. Think of it as renewing your vows with your home.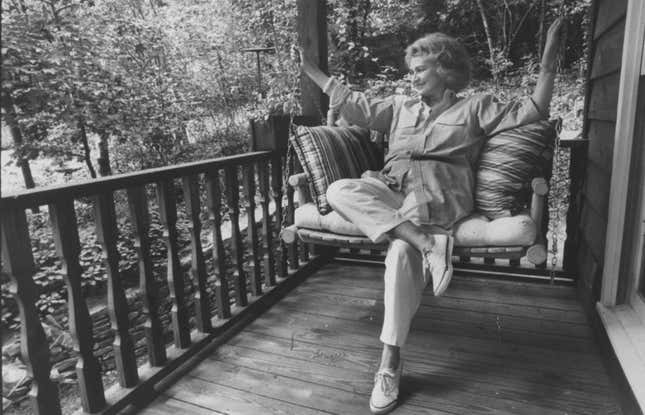 Ephrat's first rule for staycationing is: there are none. But here are some tips.
There's nothing wrong with an itinerary. If you're the type that maps out goal-oriented travel in advance, you can do the same thing at home: "Your staycation can be comprised of local luxuries—fine dining in fancy outfits, going to plays, shopping," writes Ephrat, pointing out that a splurge can be justified by what you've saved on travel and lodging.
What if my dream staycation involves scrubbing the shower grout and purging the pantry? Do it! "What better way to get a handle on your life than by taking some time to organize your base of operations and make it a more beautiful place you don't want to escape?" asks Ephrat.
But also, chill out. Those of us who have trouble slowing down probably need a staycation the most. (Who, me?) Last year I discovered, somewhat embarrassingly, that scheduling this sort of time—literally setting a timer for two hours at the beach, the park, or wherever—makes it easier for me to enjoy it.
Ephrat says "one reason we keep busy is to avoid ourselves, the secret fear that without our work or rigid schedules we are nothing, empty vessels, floating adrift on an ocean of nothingness"—I guess that timer is my way of staying tethered to the dock.
Instead of a summer Friday or recovery Monday, take a Wednesday
After Quartz's Annaliese Griffin was surprised at how relaxing her mid-week July 4th holiday was this year, she called Dawna Ballard, a professor at the University of Texas at Austin, who studies time. Annaliese learned that the workweek is a prime example of what sociologists call a "pacer"—a factor that influences the way we experience time—and by disrupting it, we reclaim our time just little bit.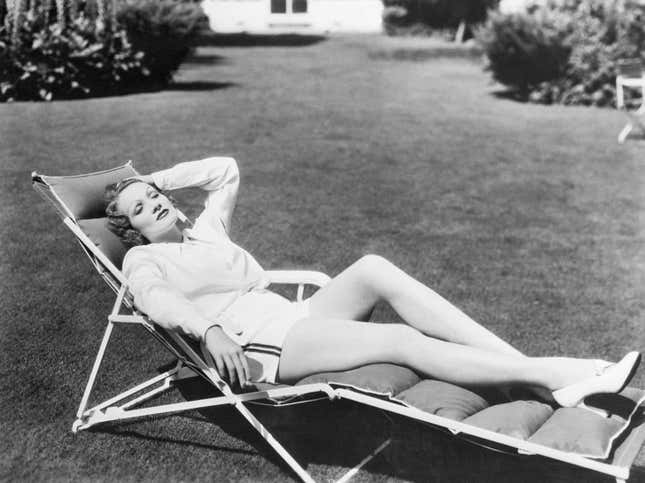 "While a long weekend gives you a little more time on your own schedule, it doesn't actually disrupt the week's pacing power," Annaliese writes. "A free Wednesday builds space on either side, and shifts the balance between your personal pace and work's—in your favor."
Plus, beaches, museums, matinees? They're far emptier on Wednesday afternoons. Take a Friday off and on some level you're thinking about how later in the weekend you'll tackle the to-do list. Take a Wednesday and it's a standalone gift to be spent entirely on leisure.
A home away from home
If the thought of sleeping in your own house just isn't that relaxing—or you've got a babysitter coming to spend the night with your kids—consider really being a tourist in your own town, and booking a hotel.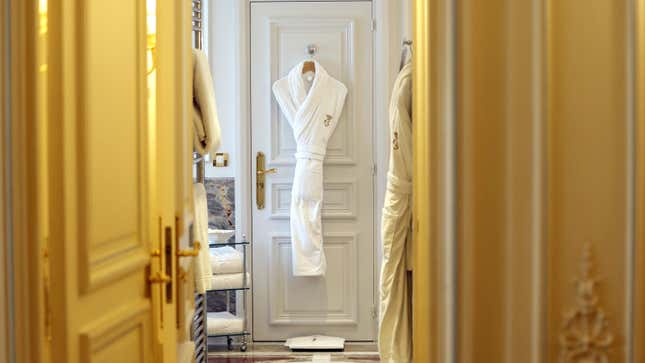 I just searched HotelTonight, the only app I use for reservations, and found I could be poolside at the Roosevelt in Hollywood tomorrow for $258 tonight. The app also has a fun new "daily drop" feature that offers a daily discounted rate on a single hotel for just 15 minutes after users have viewed the deal—think of it like a flash sale.
A holiday-ish cocktail to mix in your kitchen
Summer 2018 has been flooded with the cocktail known as Aperol Spritz, and with good reason. Beyond just being good stuff, the marketing chiefs at Campari America have put extra effort into placing the electric-orange potion of Aperol, prosecco, and club soda at warm-weather destinations and events.
The drink is a great gateway to the wider world of spritzes, which Talia Baiocchi and Leslie Pariseau, authors of the wonderful recipe book Spritz, define as a "drink splashed together with a rakish dedication to leisure." More specifically, a spritz is traditionally an aperitif that's effervescent, relatively low in alcohol, and generally made up of prosecco, bittersweet liqueur, and soda, in a 3:2:1 ratio, on ice.
John Stanley, the proprietor of my local wine shop and bar—where spritzes are very much in season—shared some ideas for riffing on the recipe. Spritzes are a great way to play with amaros—try one with the Italian classic CioCiaro, or the handsomely labeled Californian Amaro Angeleno. Or swap out amaro for vermouth—Stanley suggests a Barolo Chinato like Cocchi for those who like bold, bitter flavors, a Spanish one such as Primitivo Quiles for those who favor spice, or the French Dolin Génépy for a light, herbaceous flavor.
Do try this at home. And have a great weekend!

PS: Go see Sorry to Bother You!
I already did, but I may see it for a second time this weekend. On Twitter and in interviews, director Boots Riley has talked about how he wanted his movie's "every frame and every scene to have something for you," to be packed with Easter eggs like great books are—and oh my god, did he achieve it. This movie is not just a completely original and wacky surrealist criticism of capitalist society, it's entertaining, hilarious, and a feast for the eyes. You could see this for Tessa Thompson's wardrobe alone. Or Terry Crews' facial hair. Or Armie Hammer's sarong, or Lakeith Stanfield's everything. But really, see it for the story, and then let's talk about it.