High-end luxury was once about scarcity and price-tags that made designer items rare investments. The RealReal, the leader in the the $6 billion global luxury resale market, turns that paradigm on its head by encouraging shoppers to buy pre-owned goods at a discount. The company, a high-end consignment service valued at $450 million, offers clients a chance to resell items they no longer wear, and gives them a cut of the sale price. The RealReal has consigned over 8 million pieces of pre-owned luxury clothing, accessories, and home goods via its website, pop-ups, and stores in New York and Los Angeles, and has over 9 million members. Rati Levesque, The RealReal's San Francisco-based chief merchant, studied economics and owned a high-end boutique before she helped launch the company in 2011.
This piece, in Levesque's words as told to Jenni Avins, has been edited and condensed.
We're a little bit of the gateway drug. Maybe you don't own a Chanel item, and you want to see what that looks like. And then you buy it. The fit, the cut, the fabric, it's always amazing—and you're thinking, okay, maybe I'm going to invest in a Chanel bag next.
I always say that it's the life-cycle of luxury: Make well, buy well, resell. And I think if fast fashion is not holding its resale value but luxury is, that's great for luxury. Luxury is doing well right now and I think that it's because people are starting to see it as an investment and not just as a frivolous purchase, when you can earn 60% or 80% of it back. That mindset has shifted. People are—and our data is supporting this—80% of our consignors use their commission to shop the primary market. So it's great for the primary market.
At The RealReal, as merchants, everything is about educating people: What's trending up? What's trending down? What should you consign now? What should you keep? We're pulling that data all the time—in real time—because we're adjusting prices accordingly, based on the supply and demand, and then giving that data to our sales team so that they can educate the clients in their homes.
We take that data and we let our sales team know, "Hey, Manolo slingback shoes are selling really well for us for us right now. Let your consignors know if they're not wearing theirs, now is the time to give it up, because you can earn the most dollars for this right now."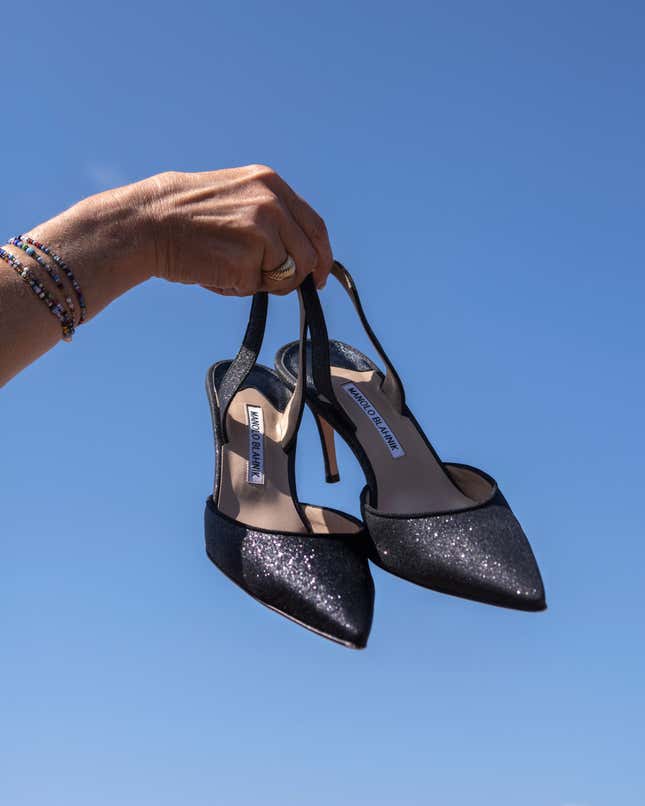 We look at the past history of that same item. So if that item hasn't sold well in the past, if it's been sitting in our inventory, then we've priced it too high. This this time we'll price it lower to see if it moves. And that is constantly updating, real-time data based on the supply and demand.
All of our stylists in the store are also equipped to have that conversation—not just, "this item looks cute on you." But also: "Think about that because you can buy it, and when you're ready to consign it, that always holds its resale value, so you can make 70% of it back when you're done with it."
So for example—Phoebe Philo for Céline: When the announcement came out that she was leaving, that changed the pricing for Céline. Real-time, we saw search results go up 30%. And then, all of a sudden you see the sell-through increase. We know we can start increasing prices, because there's a bigger demand for it. And so we raised prices up to 20% on some items, knowing that now it's a collectible, and you can't get that anymore.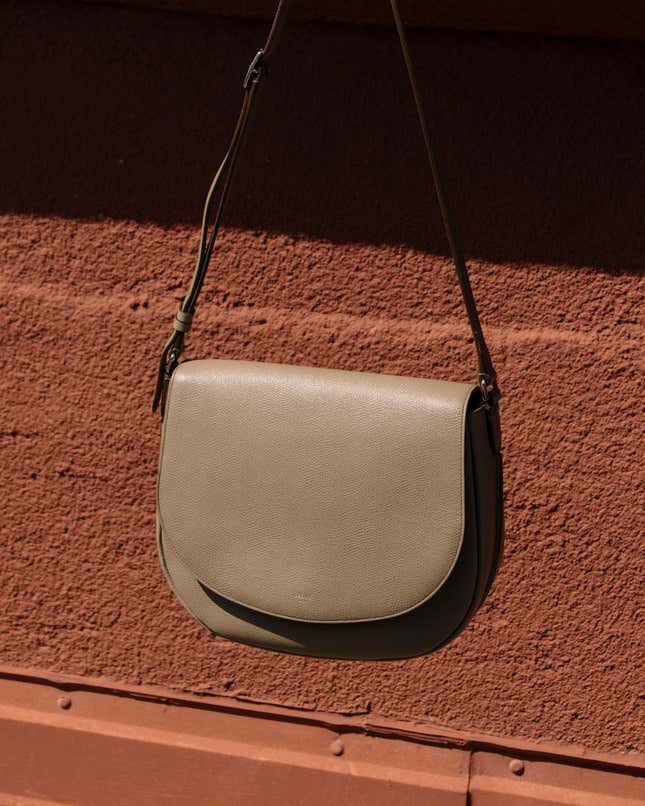 Over the last two, two-and-a-half years, watches have been really doing well for us. We're seeing an increase with the millennial group as well. The younger generations, even Gen Z, buying some of like the more vintage watches, with the leather straps. The top-tier marquis brands—Rolex, Hermès—do really well, and then Shinola does really well in the younger demographic. The vintage Cartier Tanks with a leather strap for women—those are having a moment.
All the classic marquis brands and heritage pieces are doing well right now, and then a lot of kind of "more is more" logo-mania kind of stuff too. People want to look different. Everything is starting to look the same, with social media. People are looking for that unique item, and how to style it together, and the layers, and the mixed prints, and all of those things. It's always nice when you can get the real thing.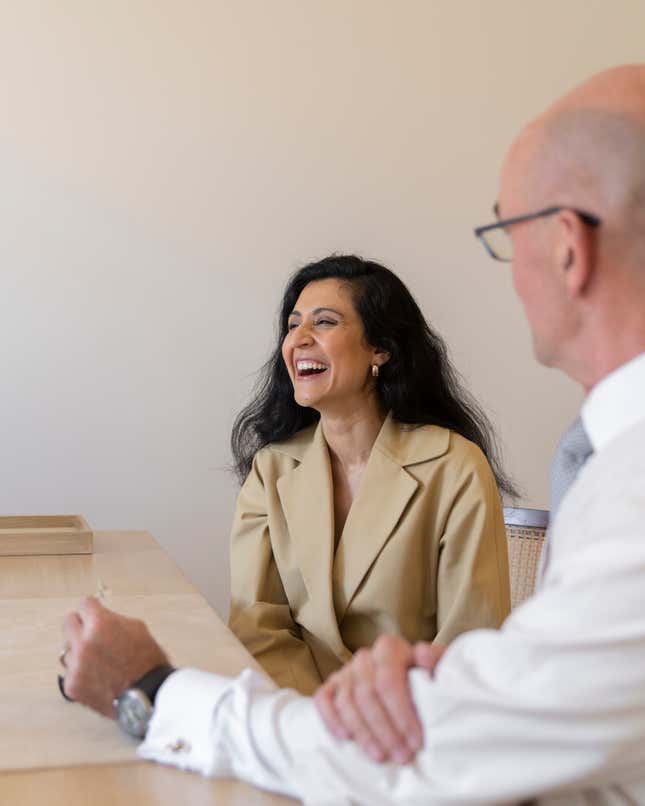 We tested pop-ups early on, before we got into brick-and-mortar stores. What we found was two things: We found that the city's business for The RealReal grew faster—basically it accelerated our growth, as we saw when we opened the New York pop-up, the San Francisco pop-up, and then later the New York store and now the LA store. You're seeing the customer and the consigner buy and sell 40% more than they were before. And then you're seeing more than half of our customers and consignors are new. They're the walk-ins off the street, so there's an advertising play there as well.
Our stores are all pick-pack-and-ship e-commerce centers—they're mini-warehouses, because everything that you see in-store is on sale online as well. There's an RFID system, so there's a chip in every tag in the store that can locate an item. We can leverage that in a lot of ways, as far as knowing where a piece is. If you move an item into a fitting room, it goes on hold on the website. If I know that you're in LA, and you've obsessed over a Givenchy dress, I can send you a push notification telling you: Your obsession is in the LA store, so go check it out.