The Victoria's Secret fashion show—and its narrow definition of bombshell beauty—is an iconic event, but it does little to embrace body diversity. Cue Rihanna's Fenty X Savage lingerie show at New York Fashion Week on Thursday (Sept. 13). Set in a futuristic and Eden-like installation, the presentation was part runway, part interpretive dance, and it featured models of every size and color.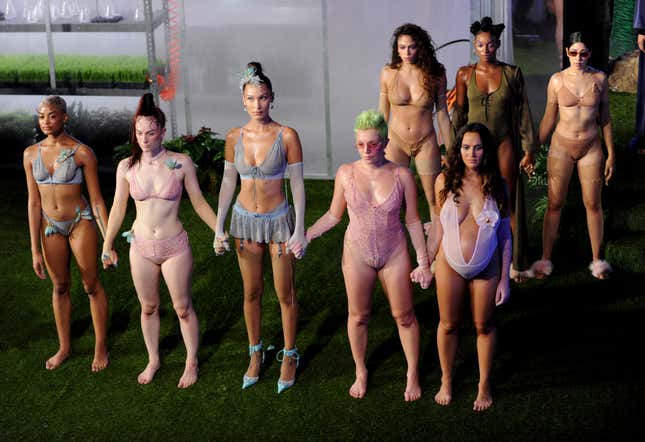 Sure, Victoria's Secret angels Joan Smalls and Bella and Gigi Hadid did make an appearance. But they were surrounded by women of color, plus-size models, athletic body types, and an array of women not of an Amazonian stature. The show even featured two pregnant models, including Slick Woods, Rihanna's muse, who cradled her third-trimester baby bump while wearing little more than nipple covers. Rihanna told the Associated Press that the audience should revel in the "energy" of "all the different body types, all the different women in different stages of their womanhood."
Smartly, Rihanna has made diversity a core part of her retail ventures. Her make-up brand, Fenty Beauty, includes foundation shades for albinos through the darkest skin tones, and its focus on inclusivity sent sales skyrocketing and inspired copycats. Rihanna's approach to lingerie through Fenty X Savage is similar, with a website that features a panoply of sizes and ethnicities, and nude underwear for every skin tone. With its striking NYFW show, Fenty X Savage is saying to the lingerie industry what Fenty Beauty did to cosmetics: Inclusivity is in, and pairs nicely with profits.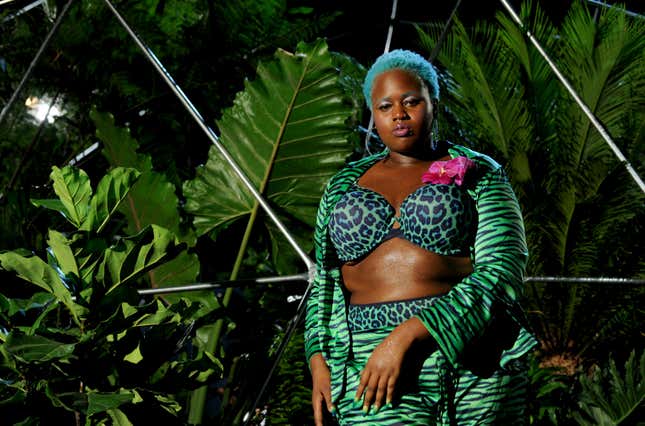 Meanwhile, Victoria's Secret's is slowly losing its market power: Year-over-year sales declined 1% in the second quarter, its Pink division for teenagers is slumping, and shares of parent company L Brands fell to lows not seen since 2011 last month. By contrast, body-positive lingerie brands like Aerie are thriving. Fenty X Savage is now a major player in that game; backed by Rihanna's star power, its inclusive philosophy is pushing Victoria's Secret further out of the spotlight.