This year's Emmys were mostly a bore: Saturday Night Live comedians Michael Che and Colin Jost predictably bombed as hosts, Game of Thrones won best drama (again), and after all that hoopla over Emmy supremacy, HBO and Netflix ended up tying in wins (though Amazon did surprise with a big night).
There was, however, one spine-tingling mystery that lurked deep beneath the surface of the evening—a whodunit that still confounds three days later. Who the hell was dressed up as Teddy Perkins all night?
For the uninitiated, a brief primer: Perkins is a bizarre character who appeared in one episode of season two of the FX comedy series Atlanta (which was criminally snubbed in many of the categories it was nominated for). In the horror-comedy bottle episode, Darius (Lakeith Stanfield) goes to pick up a piano at a mansion owned by Perkins, a late-stage Michael Jackson-esque recluse with ghostly skin, jet black hair, and an alarmingly soft voice. He's played by Atlanta creator and star Donald Glover, donning a hilarious whiteface.
So it came as a shock to many Atlanta fans when Perkins himself showed up at the Emmys, sitting in the front row, no less:
Most assumed it was Glover reprising his role as the mysterious mansion owner, but then the actor was photographed next to Perkins. Two other obvious persons of interest had to be immediately ruled out as suspects because they appeared in photos with Perkins later that night: Glover's brother and Atlanta writer Stephen Glover, and Atlanta co-star Lakeith Stanfield. It couldn't have been co-stars Zazie Beetz or Brian Tyree Henry, or "Teddy Perkins" director Hiro Murai either, though those three never really fit the build to begin with.
Who, then, was dressed Perkins? Whoever it was, it's likely someone who is tall and thin (he's several inches taller than Glover and has a narrower face, based on photos of them together), has a connection to either Glover or the show Atlanta, and has the comedic sensibility to pull a ridiculous stunt like this off.
Let's run through a few suspects:
Jay Pharoah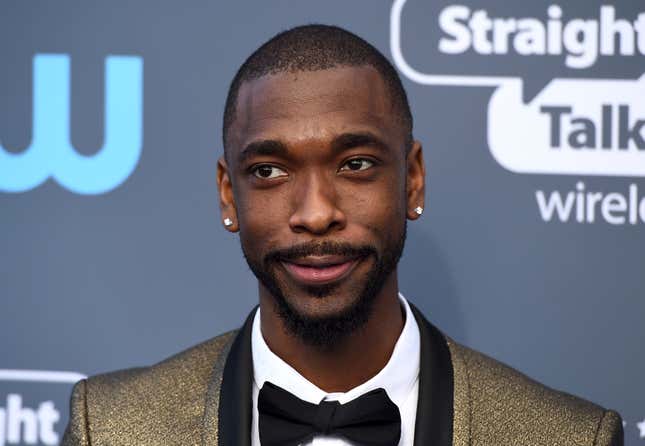 Complex magazine is betting that comedian Jay Pharoah was Perkins, but while the evidence is interesting, we remain unconvinced.
It's true that Pharoah fits the basic profile of a tall and thin comedian. And it's also fair to point out that whoever was Perkins may be friends with Bill Hader, since Hader was spotted hugging "Perkins" after he won his Emmy for the HBO series Barry. Pharoah and Hader were on Saturday Night Live together, so it's possible Hader knew Perkins was actually Pharoah. And for what it's worth, Pharoah apparently liked and retweeted a few images speculating that he was in fact Perkins.
But Pharoah also took a photo with comedian Wanda Sykes at some point in the evening (likely later on at a party), and ultimately denied being the culprit on Twitter. Plus, Hader may have simply thought Perkins was Glover—a fellow nominee in the category that Hader won. We can't rule Pharoah out, but we think there are likelier suspects.
Keegan-Michael Key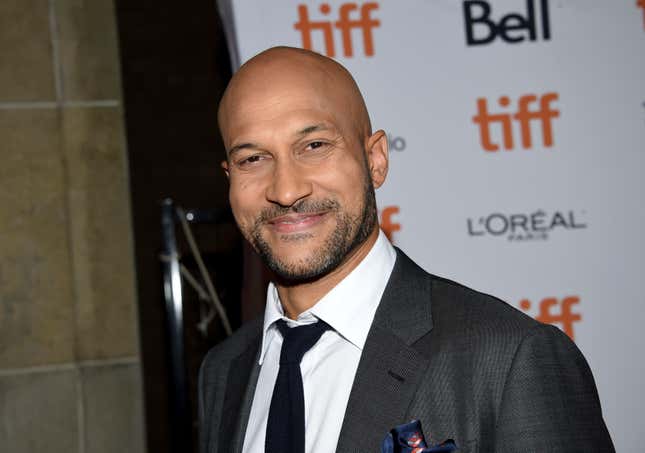 Like Pharoah, Keegan-Michael Key fits the physical profile of the perpetrator. And Key is no stranger to disguises: He appeared in a number of weird getups with Jordan Peele in the duo's sketch comedy series, Key & Peele. And we couldn't find any photos of him at the Emmys in normal clothing.
Another piece of enticing evidence: Key and Glover are both in the upcoming film adaptation of The Lion King, which is in production now. (Glover will voice Simba, while Key will voice one of the hyenas.) Perhaps this stunt was cooked up in between takes on The Lion King set.
Danny Pudi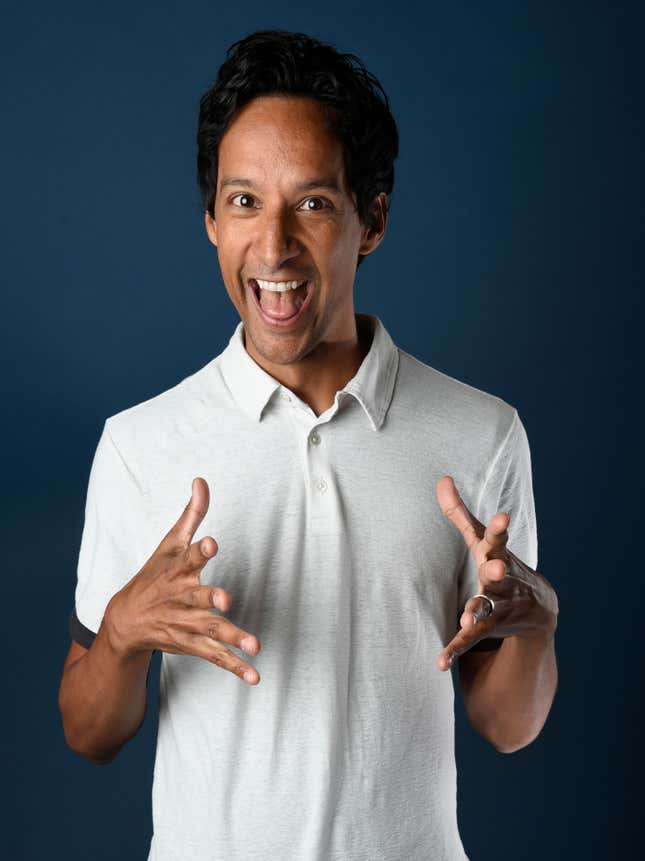 Not a lot of people are talking about Pudi, which would make him the perfect perp. A longtime friend and co-star of Glover's on NBC's Community (Pudi and Glover's characters were best friends), Pudi certainly has the comedic chops to pull this off.
He also fits the physical profile of Perkins and looks to be just about exactly as much taller than Glover as Perkins is. Plus, we don't think he was otherwise seen at the Emmys. (He's currently the voice of Huey Duck on Disney's DuckTales, but doesn't have a recurring live-action role in a TV show at the moment. Maybe he was itching to get out there and perform?)
Joel McHale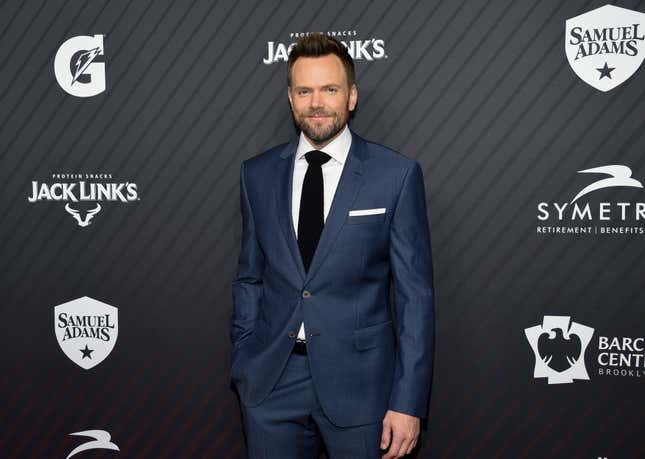 We won't spend too much time on this one, as the evidence is very similar to that of Pudi: McHale is a tall comedic actor who worked with Glover for a long time on Community and wasn't photographed at the Emmys. There isn't much else to go on here, but that information alone at least makes him worth monitoring. And McHale might have some time on his hands right now, since his Netflix show was recently canceled.
Jamal Olori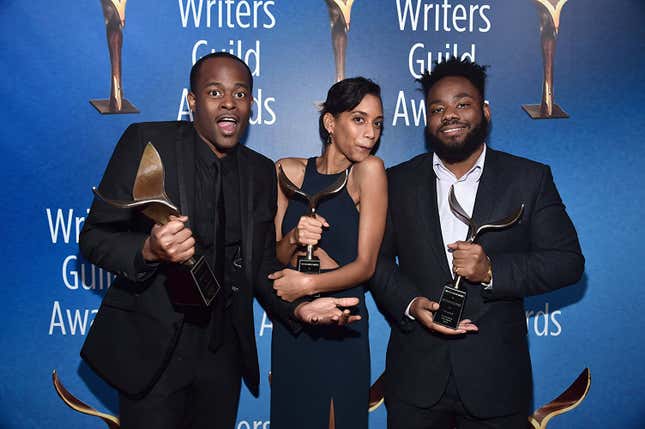 Amateur sleuths on social media (who are usually wrong) have pegged Atlanta writer Jamal Olori (on the left in the photo above) as The One True Perkins. He's tall and thin and, obviously, knows the Perkins character intimately as a writer on the show. He would have been invited to the Emmys, since Atlanta was nominated for several awards, including best comedy series. The Hader hug wouldn't make much sense—but again, Hader may have thought he was hugging Glover.
Eric Andre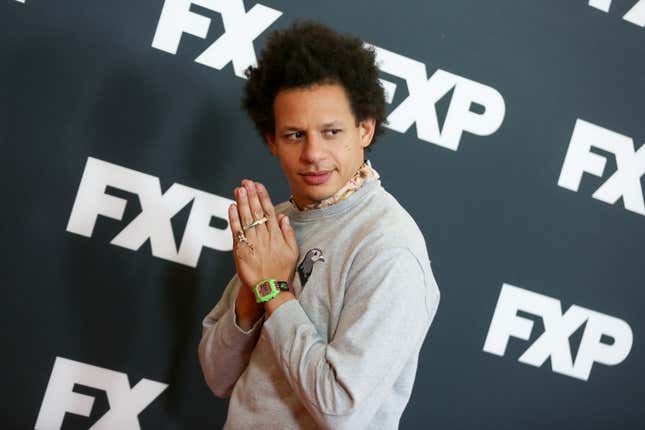 Attending the Emmys incognito dressed as Teddy Perkins just seems like the kind of stunt that Eric Andre, who hijacked an Alex Jones speech at the Republic National Convention in 2016, would do. To make things very interesting, Andre said in a Reddit "Ask Me Anything" last year that he would love to make a cameo on Atlanta. Maybe this was it?!
Gwyneth Paltrow?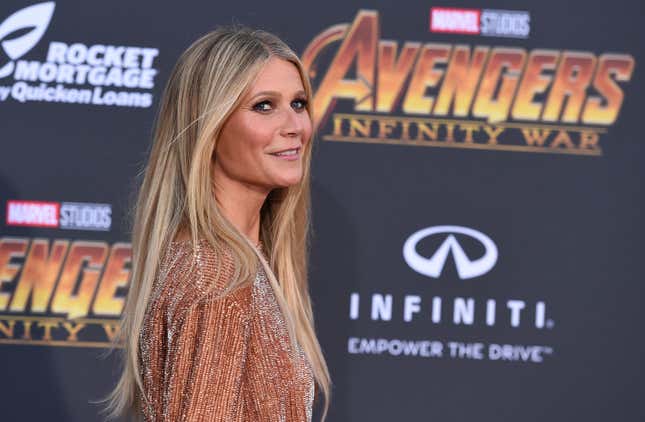 Paltrow is tall, slender and appeared with Glover in Spider-Man: Homecoming. Maybe the whole stunt was just some viral marketing for a new Goop makeup line? Our other wild card guesses: Doug Jones (best known as the fish guy in The Shape of Water) and Tilda Swinton.
Teddy Perkins is real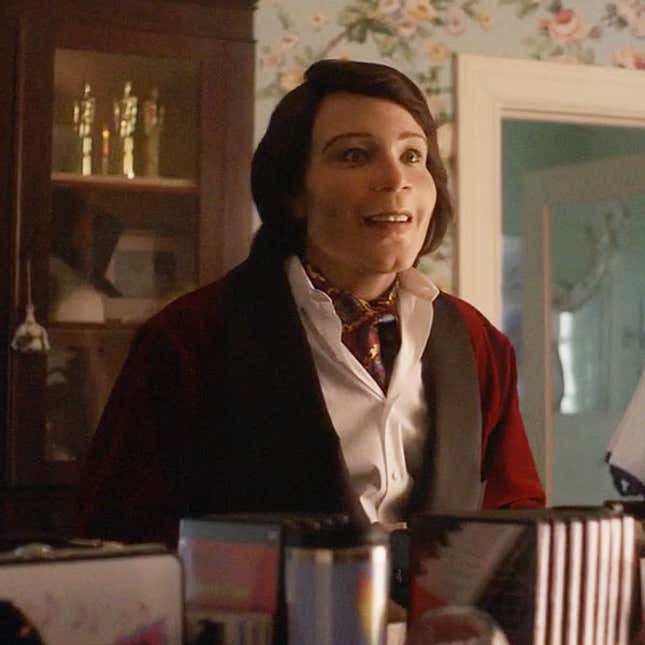 Perhaps we can't figure out who was dressed as Perkins because no one was: Teddy Perkins is a real person, and was there in the flesh. That's by far the most horrifying scenario of all.
We'll let you know if the case is ever cracked.