The UK's prestigious Man Booker Prize has been awarded to Milkman by Anna Burns.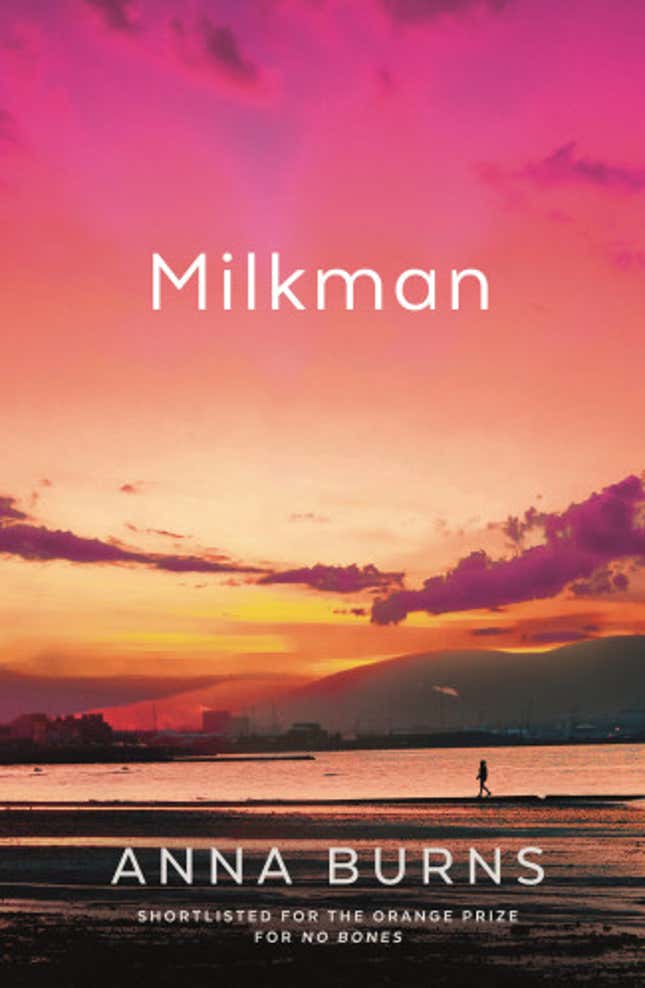 Burns's novel, published in May, is set in an unnamed city during the 1970s Northern Ireland conflict, also known as "The Troubles," a violent decades-long conflict over the country's constitutional status. Its 18-year-old protagonist, called only "middle sister," is sexually harassed by "the milkman," a senior paramilitary leader. Instead of mentioning the main historic elements of The Troubles—the IRA, the Army, Belfast—Burns's novel is entirely without names.
"Paramilitary or state violence is not shown," writes Claire Kilroy in the Guardian. "Burns's targets are more insidious forces: the oppressiveness of tribalism, of conformism, of religion, of patriarchy, of living with widespread distrust and permanent fear."
"None of us has ever read anything like this before. Anna Burns' utterly distinctive voice challenges conventional thinking and form in surprising and immersive prose," Kwame Anthony Appiah, who chaired this year's panel of judges, said in a prepared release.
Burns is the first Northern Irish writer to win the Man Booker. She receives £50,000 (about $66,000) for the prize and a near guaranteed boost in sales. Her book is currently sold out on the site of her UK publisher, Faber & Faber, and is forthcoming from Graywolf Press in the US.