You may have seen them: Quaint, sturdily built wooden boxes shaped like houses, stuffed with esoteric books about birding and worn novels by Danielle Steel. Todd Bol, the founder who started the vast network of these tiny, volunteer-built book swap boxes, passed away yesterday (Oct. 18).
Bol built the first such box on his property in Hudson, Wisconsin in 2009 and hoped someday there might be 2,000 such boxes installed in the US. Today there are more than 75,000 in 88 countries. He started the nonprofit Little Free Library, which builds and sells boxes to hold books for exchange, provides resources and books to DIY library-builders, and promotes literacy programs.
Bol was diagnosed with pancreatic cancer in early October and died at 62 years old.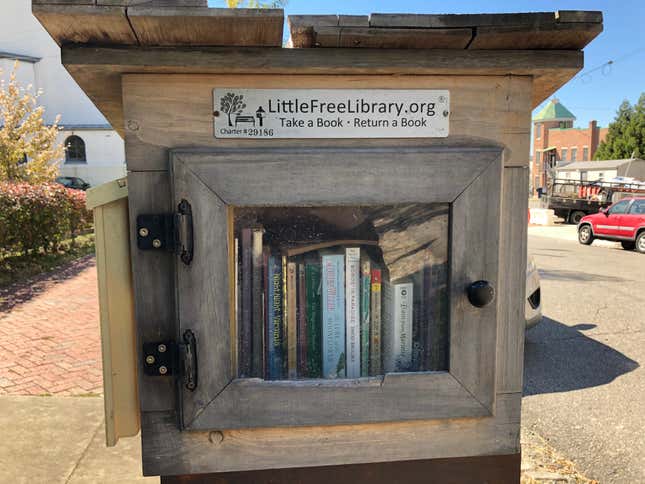 "We are a 'book family,' and we always have a stack of books to pass along," writes Brett Barry, an audio producer who built one library from reclaimed building supplies in the Catskills region of New York in 2015, in an email to Quartz. His daughter helped paint it. "It's always fun to see a car pull to the side of the road to discover the library and browse the books inside," he adds.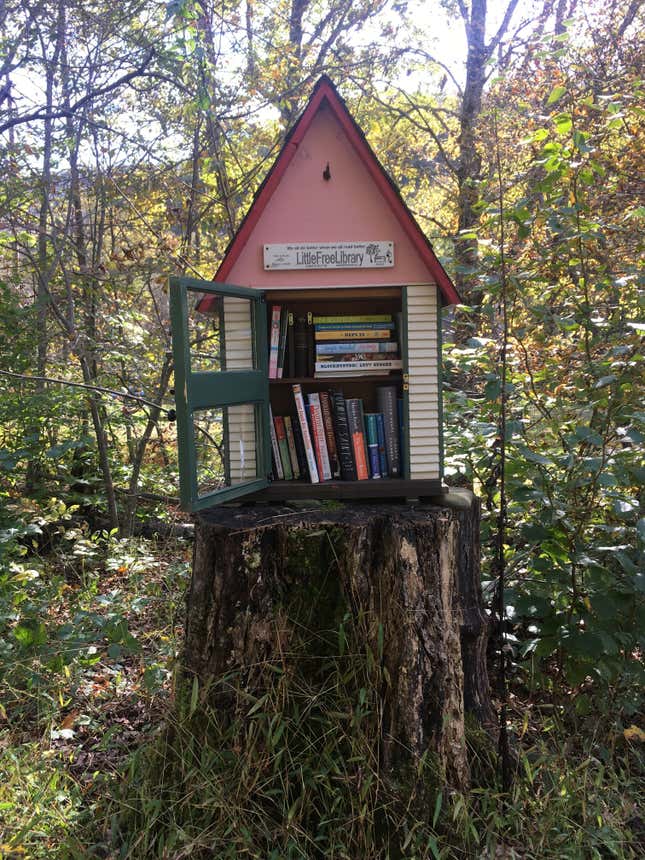 Seeing—if not actually using—the Little Free Library is a romantic reminder of the simple pleasure of swapping a book with a stranger. A cross between world-weary pages stacked on a shelf in a hostel, and the little thrill of realizing a book you want to read is available for free, it's a physical manifestation of book-loving neighborliness. The notebooks kept in some libraries—catalogs of people's borrowings and their notes of enthusiasm—remind one of the pencil-scribbled smiley faces in hiking trail register books, physical mementos of transience and global movement.