This newfangled age of legal cannabis offers seemingly endless high-end and high-tech products and devices for gift-giving season. Sure, you could make an impression with a smartphone-connected vaporizer or a box of CBD gummies in Hermès-worthy packaging.
Or, you could throw it back to the old days with a classy little one-hitter.
The one-hitter, for the uninitiated, is a pipe designed for just a single hit of herb—which might be all one needs, given the potency of today's cannabis. Think of it as the original tool for micro-dosing marijuana. You just put a little smidge of flower in there, and light it up the old-fashioned way. It's elegant, nostalgic, fun, and even a little bit practical.
The quintessential one-hitter many of us remember from our teenage years looked like a cigarette, making it discrete in both size and appearance. Ariel Stark-Benz, who curates tongue-in-cheek items like white porcelain apple-shaped pipes and Palo Santo-scented "Hippie Shit" soap for his Los Angeles concept store, Mister Green, called that classic incognito pipe his "favorite tool forever" when we spoke last year.
"It was unobtrusive," he said. "And it was also kind of funny as well."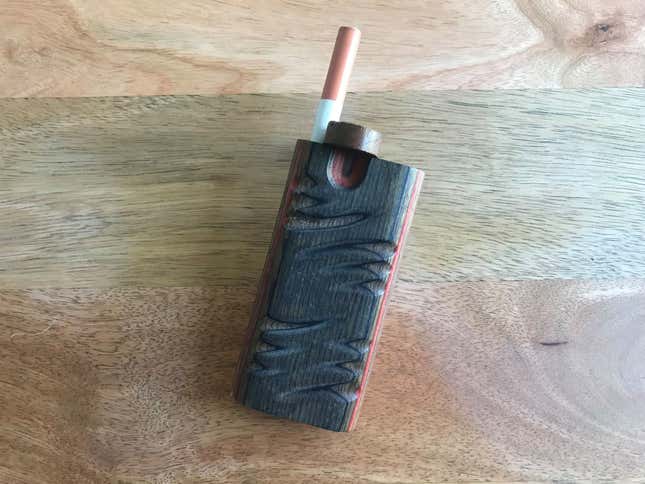 Those cigarette-style one-hitters, also known as bats, can today be found all over the internet, including on Etsy, where they're often accompanied by double-chambered boxes known as dugouts. One section holds loose herb and the other, often with a little spring inside, holds the bat. Stick it in your fanny pack and you've got a genius little contained system for smoking on the go.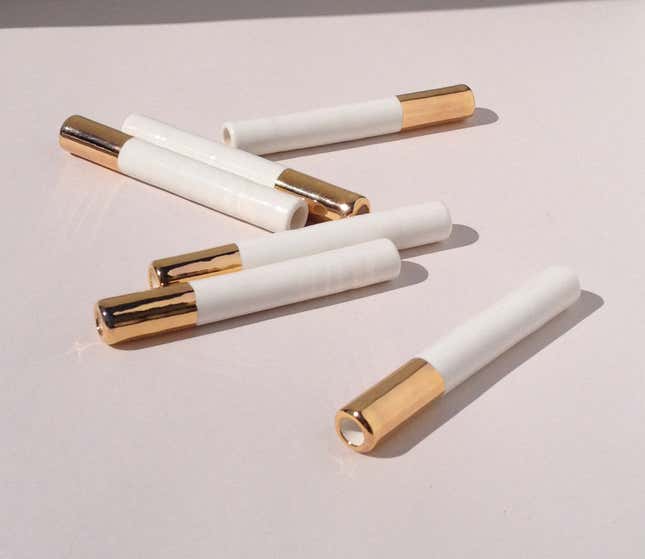 For a one-hitter upgrade for your favorite light toker—who probably already has an ugly metal one stashed in a drawer somewhere—consider a hand-shaped $75 ceramic Voltaire Pipe from The Pursuits of Happiness. In classic white, mint green, or cherry red, with a 22-karat gold over-glaze where the "filter" ought to be, it's a perfectly luxurious gift with a practical purpose—delivering a hit at the time of year when many could use it most.